New category joins martyrdom, heroic virtue on pathway to sainthood.
What can God do in your life with one Bible verse a day?
Subscribe to Aleteia's new service and bring Scripture into your morning:
Just one verse each day.
Click to bring God's word to your inbox
All the souls in heaven are saints, considered part of what is called, in Catholic terms, the Communion of Saints. However, among these saints, there are those who have been officially recognized — canonized — as an example for the rest of us to follow. The Church assures the faithful that these people are in heaven, and invites us to ask for their intercession before the Throne of God, even as we are encouraged to follow in their footsteps here on earth.
These canonized saints are our big brothers and sisters in the faith, so to speak, the saints who are referred to with the title "Saint" in their names.
To recognize someone officially as a saint to be emulated, the Church has a rigorous, time-consuming process, briefly outlined here. There are stages leading up to canonization, including those marked by the bestowing of the titles Servant of God, Venerable, and Blessed.
Miracles attributed to the intercession of the saint are part of the process.
And today, Pope Francis has made an adjustment to this system by adding another category to the pathways that can lead to canonization.
The document Maiorem hac dilectionem ("Greater love than this") opens a fourth path for the canonization of saints, a path titled oblatio vitae, "the offering of one's life."
This category provides a framework for recognizing "heroic Christian witness," explained Archbishop Marcello Bartolucci of Bevagna, Italy, secretary of the Vatican's Congregation for Saints' Causes, in an interview with L'Osservatore Romano today.
Up until now, there had been three paths leading to beatification and eventual canonization: martyrdom "in odium fidei" [being killed because of your Catholic faith – translator's note], recognition of the heroic living of virtue, and a third, called "equivalent canonization," when a pope simply confirms a devotion to a saint who is already well-established in the Church. This equivalent canonization was the case of the Jesuit Pierre Faber (1506-1546) recognized by Pope Francis in 2013, or of Hildegard of Bingen, recognized by Pope Benedict XVI.
This new path, oblatio vitae, is taken from the Lord's assertion, "Greater love hath no man than to lay down his life for a friend."
Pope Francis established four criteria for this new path, as found in the document released today:
1. Free and voluntary offering of one's life, and heroic acceptance propter caritatem ("motivated by charity") of certain imminent death;
2. A direct link between the offering of one's life and the premature death;
3. The exercise, at least to an ordinary degree, of Christian virtues before offering one's life, and after, until death;
4. The existence of a reputation of holiness and signs thereof, at least after death;
5. The need of a miracle for beatification, which must happen after the Servant of God's death, and through his or her intercession.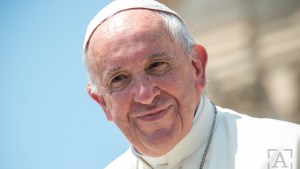 Read more:
Pope Francis: The world needs mystics and saints!
Heroic act of charity
This new path resembles that of martyrdom inasmuch as it refers to giving one's life, but not due to violence caused by "hate of the faith" (odium fidei), but rather, as an "heroic act of charity." It is a kind of charity which, according to Archbishop Bartolucci, surpasses one's natural instinct for self-preservation. This path has already been alluded to with the canonization of St. Maximilian Kolbe, who substituted himself for a condemned prisoner in Auschwitz. Kolbe is often referred to as a "martyr of charity."
Moreover, in contrast with the heroic practice of virtues, the offering of one's life consists, according to the prelate, in "a unique, heroic act which, due to its radicalness, its irrevocable character, and it's persistence until death, expresses fully the choice to follow Christ."
Although ranking sanctity is not really something the Church does, Archbishop Bertolucci notes that of the pathways to canonization, martyrdom traditionally takes precedence, with a life of heroic virtue and the newly described offering of one's life following next in order.
A long period of reflection
Reflection on this new category of holiness dates back to 2014, at the time of the ordinary assembly of the Congregation for Saints' Causes. Next, it was brought to the attention of the pope, who moved it forward by means of a complementary study. In June of 2016, an open debate was held within the Congregation with the participation of 15 experts.
A majority of them, although not all, pronounced themselves in favor of this new path. The recognition of a miracle is still necessary to proceed with a beatification in this case. The plenary session of cardinals and bishops of the Congregation then approved these provisions in September 2016, before submitting them to the pope in November. The Sovereign Pontiff himself approved them the following January 10, and this decision led to the Motu Proprio (a category of Vatican document meaning "of his own impulse," or on the initiative of the Holy Father) being drawn up by the Congregation.
Thus, with this decision, concluded Archbishop Bartolucci, Christian doctrine regarding holiness has come to "be enriched with new horizons and opportunities for the edification of the People of God."
© 2017 I.MEDIA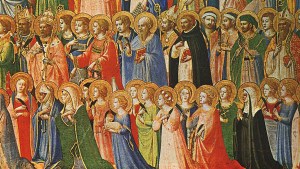 Read more:
Meet the family and their friends that gave the Church at least a dozen saints