Pass the chocolate crickets and the spicy mealworms ... and don't knock 'em till you try 'em.
What can God do in your life with one Bible verse a day?
Subscribe to Aleteia's new service and bring Scripture into your morning:
Just one verse each day.
Click to bring God's word to your inbox
Kevin Bachhuber, the founder and CEO of Big Cricket Farms, America's first producer of food-grade certified insects, is aware of the huge list of social, environmental, and health benefits of making entomophagy (insect eating) mainstream, and we'll get to those reasons in a minute.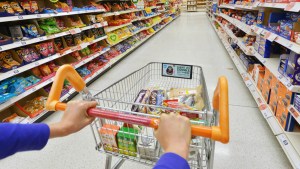 Read more:
How to avoid the dangers of processed food
As compelling as those factors are, however, he's personally in the business for the taste: "Crickets themselves taste like a marriage of cashews and sweet corn. There are ants that taste like honey, there are ants that taste like bacon…" There are about 2,100 species of edible insects, each with their own unique flavor, and to him, it's a shame that we're missing out.
Bachhuber wanted to market edible insects in 2006, but there was no interest whatsoever, until seven years later, when the Food and Agriculture Organization of the United Nations (FAO) put out a comprehensive 206-page reporton the arguments in favor of this practice. It turned out to be the most popular document that the UN has ever produced, Bachhuber says.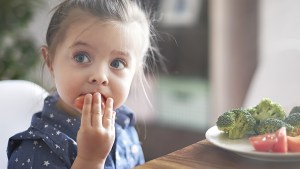 Read more:
3 Ways to help kids eat healthy foods
It shouldn't come as a surprise. At least two billion people worldwide have no problem with eating bugs. Besides the myriad of taste and texture that we're missing out on, why else might this niche market be worth considering?
The FAO reports that: "Insects are a highly nutritious and healthy food source with high fat, protein, vitamin, fiber, and mineral content." The nutrient level changes depending on the species and how it's prepared, but mealworms, for example, have levels of omega-3 and fatty acids that are comparable to fish, and protein, vitamin, and mineral levels similar to meat. Insects can have all eight amino acids, making them a more complete source than most vegetarian choices of protein.
There's also the matter of their efficiency. Crickets can convert feed into meat with 12 times as much efficiency than cattle. As for their social value, the FAO reminds us that "insect harvesting/rearing is a low-tech, low-capital investment option that offers entry even to the poorest sections of society, such as women and the landless." Environmentally, they're hard to beat. They don't require land to be cleared, as cattle do, and they "emit considerably fewer greenhouse gases than most livestock."
Read more:
Breaking this one little habit would have a huge effect on the environment
I wouldn't want to underestimate how humane this practice is either, compared to large-scale factory farmed meat. It's unlikely — though scientists aren't positive — that insects feel pain, but even if they do, they die instantly. As to their living conditions, many species are perfectly comfortable in very crowed quarters, unlike poultry, pigs, and cattle.
So what about those who like the idea, but can't get past the initial gag reflex? Companies like Cricket Flours are selling cricket powder, for use in everything from smoothies to cupcakes. It's nutritionally just as dense as the unprocessed version, and hey, it's gluten free!
I'm personally on the fence about all this. In theory, I love it. But would I try insects? Maybe. See, I was raised vegetarian and when I began to eat meat, it took me a few years to work up the courage to try shrimp. It really just looks like a big pink bug to me. It took me even longer to acclimate to the idea of eating lobster, which, looks like a really, really big bug.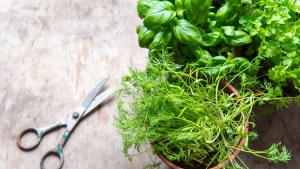 Read more:
The easiest way to grow your own herbs and aromatic plants
Cultural influences on our diets are hard to overcome. My own upbringing makes it hard for me to get over the gross-factor of a lot of seafood, but I also know from experience, that you can get used to eating anything. My first meal as a non-vegetarian was chicken drumsticks. I think I reacted exactly like you would, if you were served a plate full of crickets, and everyone was acting like it was a delicious, normal thing to eat.
We shouldn't forget sushi's popularity, either. Until 1966, it was basically unheard of in America, but now we're plenty used to it and even consider it a treat. Who would have thought it would become mainstream to eat raw fish?
So don't be too quick to say that this insect trend could never become normal. It's a fast changing world, and the reasons in favor of the practice may just be compelling enough to get us used to the idea before we know it.