You can't dispute the research: We need to reduce our sugar intake if we want to stay healthy.
What can God do in your life with one Bible verse a day?
Subscribe to Aleteia's new service and bring Scripture into your morning:
Just one verse each day.
Click to bring God's word to your inbox
Cardiologist Dr. Aseem Malhotra has spent years studying the reasons for rising rates of heart disease and obesity, and he's pretty sure he's found the answer in Pioppi, a village in southern Italy. The people who live there have never heard of Type 2 diabetes and often live for a century or more. But Dr. Malhotra told the Express that the key isn't so much what they eat — it's what they don't eat:
 Yes, the locals eat pasta – but only in small quantities, and they rarely touch sugar. They only eat dessert on a Sunday, pizza once or twice a month. They take time over lunch. They don't have a gym but they are constantly on the go.
Sugar is starting to be recognized more and more as the culprit behind countless diseases, from Type 2 diabetes to cancer. A recent study at the University of Texas at Dallas found that squamous cell carcinoma is remarkably more dependent on sugar for its energy supply compared with other cancers.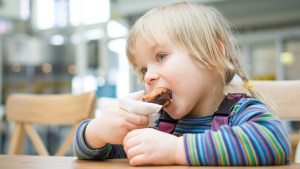 Read more:
5 Side effects of sugar that might surprise you
Alzheimer's disease has also been linked to excess sugar consumption, as have inflammatory conditions like IBS. Alarmingly, researchers are also starting to find links between sugar and mental illness –depression, schizophrenia, and anxiety are just a few mental illnesses that have been increasingly connected with neuroinflammation, a direct result of eating refined sugar.
On the one hand, these discoveries are amazing. The idea that something so simple — eliminating refined sugar — could have a cascade of positive health benefits is remarkable.
On the other hand …
… how can we survive without ice cream?
I totally believe all the research about sugar being toxic. And I definitely believe it's addictive, because I can eat a bag of chocolate chips without blinking. My kids inherited my sweet tooth, which makes it doubly hard to get off the sugar train. But in trying to take sugar elimination more seriously, I've found some tricks that help.
First, I've replaced refined sugar with fruit. It's still sugar, yeah, but it's definitely better for my kids (and me) to eat a bowl of cherries after dinner than a bowl of ice cream. It soothes the sugar cravings, feels like a treat, and serves up a solid dose of antioxidants.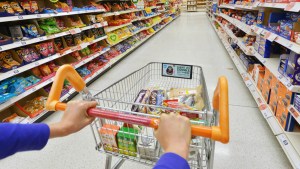 Read more:
How to avoid the dangers of processed food
Second, I've started making nighttime "treats" that are sugar-free and giving them dessert-sounding names. My kids' favorite is "Sweet Cream Sweet Dreams," which is just warm milk with a tiny bit of honey, a splash of vanilla, and a sprinkle of cinnamon and nutmeg. It genuinely helps them get to sleep easier and sleep more soundly, and they get every bit as excited about it as they used to get about ice cream sundaes. (Okay, almost.)
Third, and most importantly, I've been trying to change the way I think and talk about sugar. Instead of seeing it as a treat that I'm being deprived of, I've taken to calling it poison.
Dramatic, yes, but no more dramatic than the toxic effects it has on the human body. Plus, it's infinitely easier to resist the siren song of Talenti gelato when I say to myself, "Oh look, the coffee chocolate chip poison is on sale! Should I buy it and eat the whole pint of poison in one sitting, or should I buy those Rainier cherries instead?"
Yes, I say that out loud because I really want to eat the ice cream, no matter how full of poison it is. In fact, I want to eat the ice cream so badly that if I just say it in my head, I can ignore it. But if I say it out loud and strangers in the ice cream aisle look at me in alarm, I become too ashamed to open the freezer case and take the coffee chocolate chip poison out.
You don't necessarily have to resort to theatrics in the ice cream aisle to cut back on your consumption of refined sugar, though. There are tons of resources for detoxing from sugar, and even just a reduction will do wonders for your health. A change as simple as switching from cereal to eggs in the morning and from milk chocolate to dark chocolate for dessert can drastically reduce your sugar intake and improve your health — and your life.