We must not forget that exposure to the sun is more dangerous today than in the past.
Need an idea for Lenten almsgiving?
Help us spread faith on the internet. Would you consider donating just $10, so we can continue creating free, uplifting content?
Make a Lenten donation here
Summertime is here, and with it, the desire to sunbathe — and to get a good tan as soon as possible. After all, it's easy to chalk the redness up to overexposure to the sun as just temporary irritation, and believe it will be all gone tomorrow. But that's wrong: it is a sign of burns that can have serious consequences.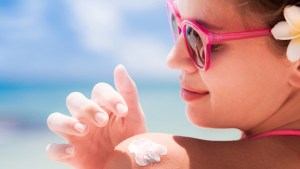 Read more:
10 Myths and facts you should know about sunscreen
We aren't going to forbid sunbathing, because tanned skin can look lovely. It makes your eyes and clothes stand out more and it's good to feel radiant and healthy. Besides, the sun is good for your health, since it gives us energy and vitamin D, which is very important for calcium absorption (although just 15 minutes of sun a day is sufficient for our daily recommended allowance). Being outdoors — whether playing on the beach or walking in the countryside — is also very beneficial for our health.
However, we can't forget that exposure to the sun is more dangerous today than in the past. The ozone layer filters ultraviolet rays from the sun, but that layer has been diminished by 5 to 10 percent. Consequently, the amount of ultraviolet light that arrives at the surface of the earth has increased significantly, and our skin is the barrier that protects us from that radiation — which is not at all beneficial for our body.
According to the American Association for Cancer Research, getting five sunburns before 20 years of age increases the risk of melanoma by 80 percent. In addition to the dangers of skin cancer and visible sunburn, UV radiation causes premature wrinkling, age spots, and sagging at the cellular level. This includes not just sun exposure but also the use of artificial tanning lights and beds.
For all these reasons, it's important to pay attention to what dermatologists recommend for optimal skin protection. Hearing the tips is not enough to make them take effect: we must take them seriously and try to follow them (above all, for small children).
Avoid being outside during the hours when sunlight is most intense. It is better to be exposed to sunlight before 12 p.m. and after 5 p.m. Besides, that's when there are fewer people on the beach and in the pool, so you can enjoy your time there more.
Never allow yourself to be exposed to the sun without using strong protection — even on cloudy days. The kind of protection depends on the kind of skin you have, but it should never be less than SPF 30. Nowadays, there is spray-on sunscreen which is less greasy when applied than rub-on lotion.
Put on more sunscreen every 2 or 3 hours, and apply it half an hour before going to the beach — and also every time you get out of the water.
Put on sunscreen even if you have naturally darker skin or already have a tan. The idea that the sun's rays affect us less when we are already darker is a myth.
Besides the sunscreen in lotions or sprays, physical protection is recommended: an umbrella, hat, cover-up, etc.
Children younger than 6 months old should not be out in the sun — not even with sunscreen.
It is also necessary to protect your eyes with certified, quality sunglasses: using poor quality sunglasses can even be more damaging than not using sunglasses at all.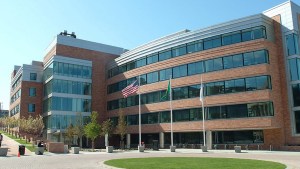 Read more:
People with questions about cancer now have a place to call
And, for those most concerned with their appearance, nowadays there is a great variety of self-tanning products that can help us to get the color we want without putting our health at risk. Today's self-tanners are not as orange as past versions; you can get a good, natural result.
With all these tips, the only thing left is to go out and enjoy the sun, the countryside, and the beach, but always using common sense, because health is more important than beauty.
This article was originally published in the Spanish Edition of Aleteia.