Did you know "apple" and "evil" are the same word in Latin?
Sacred art is full of items that aren't sacred — everyday stuff that might not immediately bring to mind particular symbolism.
Yet, traditionally artists choose specific items, such as fruit, for a specific purpose. In the Christian artistic tradition, nothing is without meaning.
Apple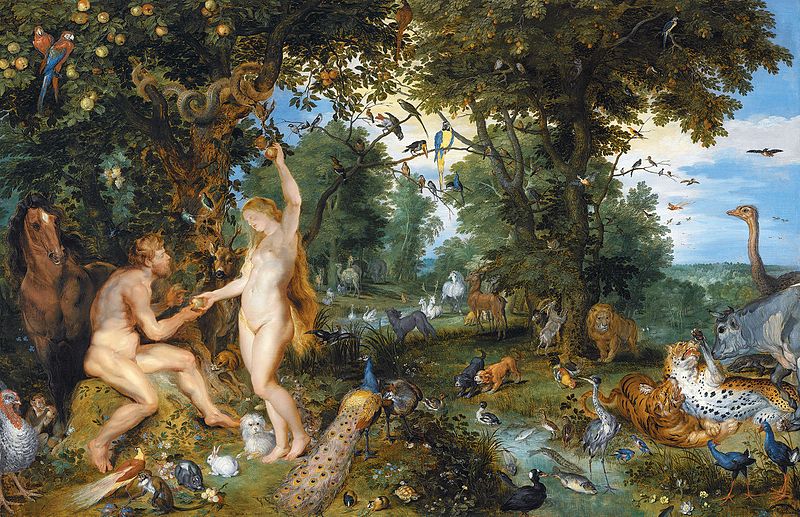 Interestingly, the Latin word for apple (malum) is the same as the word for evil (malum). For this reason the Tree of Knowledge in the Garden of Eden is traditionally depicted as an apple tree. When held by a biblical figure, the apple has different meanings. For example, when Adam and Even hold the apple it symbolizes sin, but when Jesus and Mary hold the apple, it points to the fruit of salvation.
Cherry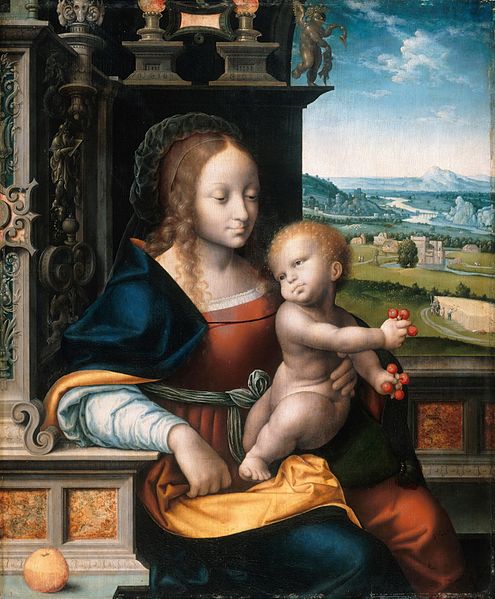 Known for its sweetness, cherries symbolize a sweet character and the sweetness of Paradise. The Christ child is often shown holding a cherry.
Fig
The fig tree appears in the New Testament in a negative light. Jesus, "seeing a fig tree by the wayside he went to it, and found nothing on it but leaves only. And he said to it, 'May no fruit ever come from you again!'" (Matthew 21:19) Similarly, fig leaves are often depicted in art as the leaves of the Garden of Eden used by Adam and Eve to cover their nakedness. As a result, figs and fig trees usually point to sinfulness and lust.
Grapes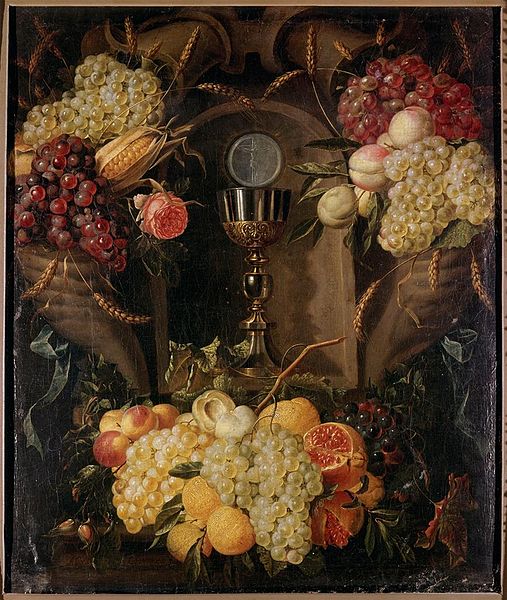 One of the more recognizable fruits in Christian art, grapes are widely known to symbolize the wine used at Mass for the Holy Eucharist. Similarly, wine represents the Blood of Christ, while at other times it is associated with the general idea of reaping a harvest from our earthly labors.
Pomegranate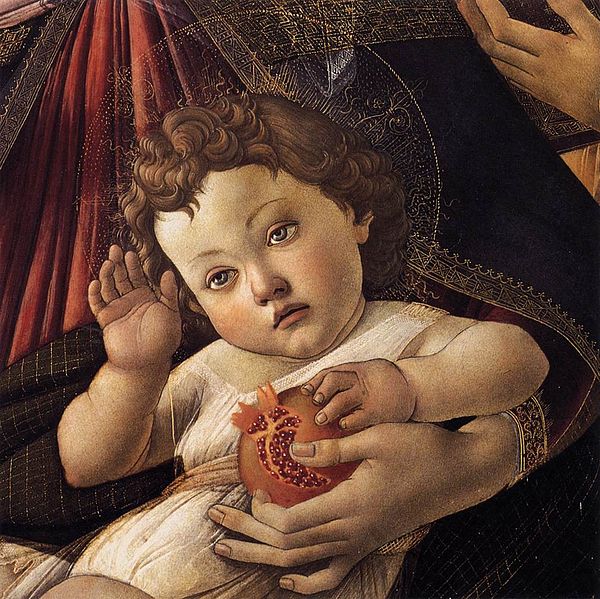 This fruit is known for its many seeds and has been featured in Christian art in various ways. First of all it is said to represent the inner unity of the Church, which has many people, but all of us embraced within one church. Secondly in Roman mythology the fruit was associated with Proserpina, a goddess connected to fertility, spring and rebirth. This naturally led to a Christianization of the pomegranate to symbolize immortality and resurrection. Jesus is sometimes shown holding a pomegranate and because of its shape and color, it is often connected to his Sacred Heart.