What a difference it makes when healthcare professionals treat sick children — and their mothers — with love and understanding.
What can God do in your life with one Bible verse a day?
Subscribe to Aleteia's new service and bring Scripture into your morning:
Just one verse each day.
Click to bring God's word to your inbox
If you're anything like me, I'm sure you've felt that the way a doctor talked to you or treated you — whether it was about your child's simple cold or something more serious — made a tremendous difference.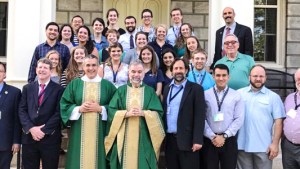 Read more:
Is there a future for Catholic doctors?
Doctors and health professionals need to think with the heart. Far beyond evaluations, diagnoses, and prescriptions, this special group of people that deals with life, death, health, and illness must know how to show compassion, tolerance, and — why not say it? — love and affection. It seems so reasonable to me that when people are facing a health problem, the best approach is the one that says, "Come here, I understand you and I want to help you."
As a mother, haven't you ever felt frustrated at a nurse who did not seem to care when your child panicked at the sight of that big needle? Or have you ever experienced doctors and nurses looking down on your concern for your child as if it were all a bit exaggerated?
I say this because I have seen what loving gestures can be made in moments when a mother is deeply worried about her sick child. And I want to pay my respects to two health professionals who came into my life like two angels, and who I wish were in every office and hospital in the world for all children.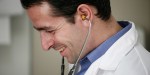 Read more:
Should my doctor agree with my worldview?


I've written previously about my six-year-old daughter, Alice, who had to be hospitalized. She underwent a critical surgery, which was unexpected for us. Dr Robert Keating sat down with me an hour and a half before the surgery and explained everything he was going to do — the usual explanations that any doctor should give. But the crucial difference came at the end. Seeing my mega-worried face, he said, "Mom, from now on you will not worry anymore. Alice is now my daughter. I'm going to operate on her as my daughter. The one who is going to take care of her now is me."
These words were priceless. They calmed me in a supernatural way. I knew my daughter was in the hands of an excellent doctor. But after that conversation I was sure that I could wait for the results of the surgery in peace and confidence.
The other example happened while Alice recovered. There were several nurses taking turns, of course. But one in particular, Sara Keefer, won over my daughter in such a sweet way, and when she was on duty, I would relax. Alice adored her and they both had fun with each other all the time.
Read more:
Video: Singing Nurse Eases The Pain of Patients
When Sara was off duty one day, Alice asked for her. I told her that she would not be in the hospital that day. And Alice said, "I know that but she will come, Mom. We made a deal. She said if I obeyed you, she would come back today just to say hi." My blood ran cold thinking that Sara had made this promise lightly, perhaps without realizing that Alice (or any child) would take it seriously. I was already foreseeing Alice's disappointment. But Sara went to see her even though it was her day off. They had a long conversation, just between them. And I watched from a distance as the two of them laughed together. After the visit, I had to hear, "I told you so, Mom."
Alice is already well and home. Before leaving the hospital, she gave Sara a long embrace, and Alice whispered in her ear, "I'll miss you."
What a difference it can make when health care professionals treat a child with love!
Fabiana Santos is a journalist, and besides Alice, 6, is also the mother of 12 year-old Felipe. They live in Washington, DC. The hospital referred to here is the Children's National Hospital, a special place that cares for sick children.  
This article was originally published on the blog Tudo sobre minha mae and is translated and published here with permission.