They remind us of our dignity and inspire us to remain true to our values no matter what.
I still remember how shocking it was when I first saw the now-infamous image of 21 Christians in orange jumpsuits as they were forced to kneel on the beach. The picture was taken moments before they were beheaded by fighters from the Islamic State. The rawness and violence of it made me sick to my stomach (No way was I interested in watching the actual murder, it was enough to simply see the moment leading up to it).


Read more:
5 practical parenting tips from Sts. Louis & Zelie Martin, saints who raised saints


Just this past week, we had another reminder of the violence visited upon people of faith with the anniversary of Bastille Day, which marked the beginning of a persecution against religion that resulted in the exile or murder of an estimated 30,000 Catholic priests. That wasn't an isolated historical incident, and there continues to be persecution of Christians around the globe. It isn't only revolutionary groups, rebels, or violent extremists that perpetrate it — sometimes it's a seemingly lawful government that turns on its own citizens. For instance, under its dictator, Kim Jong-un, North Korea continues to be relentlessly hostile to Christianity and to basic human rights.
I'm drastically under-qualified to comment on geo-political issues, but I bring them up as a reminder that we will never have a perfect system of government, and there will always be groups or cultures that entirely reject Christianity and persecute it. It isn't too far fetched to imagine that anyone reading this article right now may end up spending at least part of a life under a repressive regime or a hostile dictator. We think it can never happen to us — until it does.
I wonder how I would react if I were called to give up everything for my beliefs, particularly to defend a just society. If I could find the courage to do so is a matter of speculation, but I find encouragement (and you might, too) in considering saints who lived not too far away and not too long ago and stood up to dictators and persecutors. They never backed down, and in their own way, each one emerged triumphant.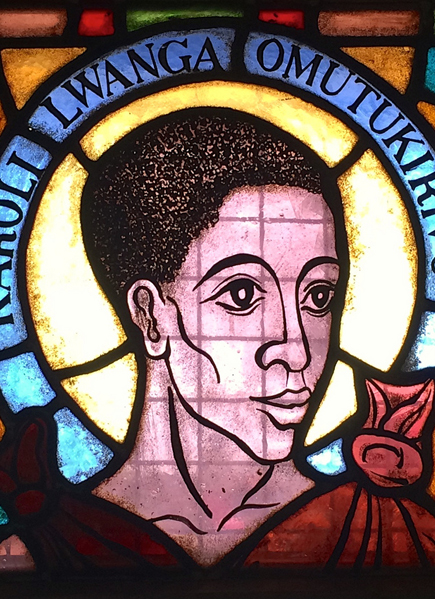 Charles Lwanga was killed along with 22 other young men in 1887 by Mwanga, who was the ruler of a Ugandan tribe called the Babadan. Mwanga required complete loyalty from his subjects, and particularly from his inner circle. Charles was the chief of the royal pages, a group of young men who were known for their athletic skills and handsome appearance. Among other demands, these royal pages were required to bow down to Mwanga, fight for him with no questions asked, and even to be available to him sexually. With Charles as their leader, they eventually stood up for themselves and refused his demands. As a result, they were put to death.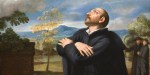 Read more:
6 Ways to find your purpose in life according to St. Ignatius of Loyola


It can be intimidating when a government demands cooperation with what we might consider immoral actions, and there is constant give and take in any society. Charles shows us, though, that it is better to remain true to our beliefs no matter the cost. In the end, he died trying to protect his friends from abuse and even forgave those who were persecuting him.
It might be surprising to learn that during the 1920s, during the Harding and Coolidge administrations in the US, the country of Mexico was slipping into the hands of a repressive Marxist dictator named Plutarco Calles. Calles persecuted anyone who stood in his way and, in his mind, one of the organizations standing most in his way was the Catholic Church, which he decided to eradicate by exiling or murdering priests. One of these priests was Miguel Pro, who, instead of leaving Mexico to save his own life, went into hiding and continued to secretly pray with parishioners and minister to them.


Read more:
5 Saints who can help with the hardships we face as women


Eventually Pro was captured and executed by a firing squad, but his legacy lives on and his belief that people have the right to freedom of religion proved to be far more lasting than the repressive ideology of Calles. Freedom of religion is a precious natural right that deserves to be fought for against any who threatens to take it away.
Margaret, also known as "The Pearl of York," lived and died in England in the 16th century. Queen Elizabeth I, one of the daughters of Henry VIII, had ascended to the throne and began behaving dictatorially, specifically by outlawing religious freedom in England. Many groups were persecuted during this time and the burden fell most heavily on Jesuit priests, who were relentlessly hunted down and executed.
Others who refused to subscribe to the official State Church were subject to ruinous fines and barred from government service. Margaret was sympathetic to these hunted priests and would often hide them in her house to keep them safe. Eventually she was caught and, when she refused to deny her faith, was convicted of crimes against the state and crushed to death by having stones placed upon her. At the risk of her own safety, Margaret defied the unjust demands of the queen to betray her fellow human beings.
Even today, we are placed in similar situations and Margaret shows us the better path – it's better to love and protect each other even when there's enormous pressure to compromise.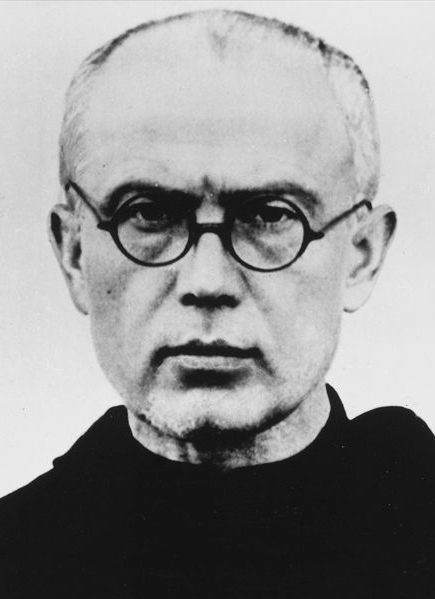 Maximilian Kolbe was a Polish priest who lived during the Second World War. He was a well-known spiritual writer who had many readers of a monthly periodical he founded. After the German invasion of Poland, he began writing anti-Nazi articles for public circulation. At the same time, he used his monastery to hide an estimated 2,000 Jews from persecution.
Eventually, his activities resulted in his arrest and imprisonment in the infamous Auschwitz prison camp. His time there ended in death by starvation when he volunteered to switch places with another prisoner, accepting an undeserved punishment in order to save the other man. Kolbe is now revered in Poland and all over the world for his selfless courage and sacrifice in a seemingly impossible situation.
Truly, in even the most dire circumstances like a Nazi death camp, it is possible for a human being to behave with great love and dignity. Hitler could temporarily conquer Poland, but he could never conquer the heart and soul of Maximilian Kolbe. No dictator or government can ever control a person as long as they retain their inner dignity and remain true to their values and beliefs.