The mental load is just part of a mother's life, but there are ways to manage it.
What can God do in your life with one Bible verse a day?
Subscribe to Aleteia's new service and bring Scripture into your morning:
Just one verse each day.
Click to bring God's word to your inbox
Before I had kids, I used to love that half hour between going to bed and falling asleep. I would go on wild adventures in my imagination, traveling the world, learning new skills, meeting a mysterious long-haired stranger (with an uncanny resemblance to the Hanson brothers), and falling in love.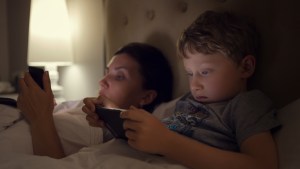 Read more:
Is your reliance on digital technology giving you a brain disorder?
Now, that half-hour is my nemesis. I try to stay away from blue light for an hour before bed, drink sleepytime tea, and read in bed until I'm almost asleep. Sometimes I don't even risk putting the book on the bedside table when my eyes get heavy, in case that movement wakes my brain back up. I just read until I fall asleep and hope the book doesn't end up wedged under my neck in the middle of the night.
See, my imagination doesn't really work anymore. Even if I tried to lie in bed and imagine new adventures, I'd only make it a minute or two before "mom brain" would kick in … and then I'd lie awake for hours, worrying about school registration and uniforms and doctors' appointments and whether or not I switched the laundry. Mary Katherine over at Scary Mommy knows what I'm talking about:
Mothers, you get this, right? Because if we don't remember to switch the laundry over, who will? And if we don't bother with the vegetables, well, the baby just won't get any. And doctor's appointments, prescription refills, vacation packing lists… All on the invisible checklist inside our brain. This is the mental load we all carry.
This is why moms are tired all the time. Whether we work or stay at home, or work from home, or take our kids to work … whatever the set-up is, we've all got mom brain. Revolving hamster wheels of checklists and doctor's appointments, playdates and birthdays, dinners and laundry, always spinning inside our heads.
Mary Katherine suggests that we talk about it with each other, just to find a few seconds of relief. I'm not so sure that's a great idea … I can barely handle my own list, let alone my mom friends' lists. Just the thought of hearing someone else spout their list kind of gives me heart palpitations. But she's not wrong about the importance of reaching out to our mom friends.
The mental load is just part of mom life. It can be comforting when people acknowledge it out loud, but there's no way to explain to our husbands (or the world at large) how real and inescapable it is. It's not that they don't care, it's that they can't fully understand it — and maybe that makes it harder to believe.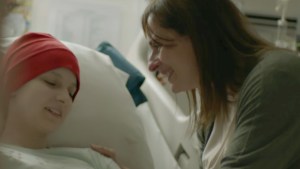 Read more:
90 seconds of motherhood at its strongest (VIDEO)
If someone had explained this phenomenon to me before I had kids, I would have thought they had some kind of anxiety disorder. The idea of not being able to forget about it and relax, even just for a few minutes, would have been foreign to me. So there's a limit to how much understanding you can expect from non-moms.
But other moms know what it's like. Since we're all in the same boat, we know how desperately moms need time to connect with each other, away from the kids and cooking and laundry.
It isn't an indulgence, mamas. It's a necessity. Call it whatever you want — a mental health break or a girls' night or book club — but take time to get together with your friends for something other than a playdate. And don't try and collapse it together with a PTA meeting or Girl Scout planning session, either. This is a time to relax and let the conversation and laughter switch your mom brain off. You'll come away refreshed, invigorated, and ready to conquer the mental load instead of feeling conquered by it — until you need the next girls' night, that is.