Medical ethicists say that "questions remain whether legal case was decided rightly"
Need an idea for Lenten almsgiving?
Help us spread faith on the internet. Would you consider donating just $10, so we can continue creating free, uplifting content?
Make a Lenten donation here
Following reports that the parents of Charlie Gard have decided to end their legal challenge to take their son to the United Sates for experimental treatment, a Catholic institution on medical ethics based in Britain has issued a statement of support for the Gard family.
The Anscombe Bioethics Centre's statement was critical of the government's role in prohibiting Charlie Gard's parents from treating their son, but offered support for the Gards as they prepare to say goodbye to their son:
A time will come to look at what went wrong in this case, why it was not possible to find agreement between parents and doctors about what was in Charlie's best interests, and whether the legal case was decided rightly and on the right grounds. It might also become clearer in future whether this kind of experimental treatment could offer any hope to children with Charlie's condition. However, these questions are for another day. Now is the time to remember the preciousness of the child at the heart of this case, and to allow his parents to be with him until he passes from this life. If further treatment may no longer be worthwhile, Charlie's life is inherently worthwhile, having the dignity and irreplaceability of every human life, and this will remain so even in the coming days. Charlie and all those around him remain in our thoughts and prayers at this time.
Earlier this month the Ascombe Biothetics Centre issued a statement critical of the UK Court and the European Court of Human Rights' usurping of the parents rights to make decisions relating to the care of their child. The group also questioned the reasoning of statements brought up in court that "express a judgment that life with some disabilities is not worth living at all (the life is "not worth sustaining").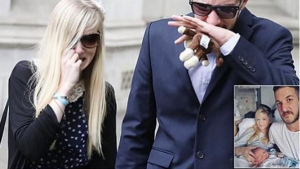 Read more:
Parents of Charlie Gard give up battle for experimental treatment
Read more:
Pope asks us all to pray for Charlie Gard's parents to experience God's consolation