The Danes may have found the secret to a happier society ... so what is it?
The country of Denmark has consistently been ranked as one of the happiest and most empathetic countries in the world. Meanwhile, a study at the University of Michigan has found that today's American college students have 40 percent less empathy than students in the 1980s and 90s did. Empathy has been decreasing in America, and it's reaching the point of crisis.
Educational psychologist Michele Borba believes that the decrease in empathy is a major factor in the increase in rates of depression and other mental health issues among children. Empathy is our brain's way of connecting with others; without it, we're left isolated and very much alone.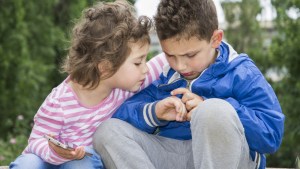 Read more:
5 Situations where empathy is the best apologetic
It turns out, though, that Denmark makes empathy a required part of their curriculum in schools. Since the 1870s, Danish kids have been participating in klassens tid, or "class's time," and in 1993 it became mandatory. All students ages 6 to 16 are required to participate with their peers in a time set aside for the students to talk about life and discuss both individual and group problems. The students are encouraged to listen to everyone's point of view and reach a solution as a group. They also take turns baking a cake for the class to share while they discuss.
Some might think that it hardly seems necessary to spend school time teaching kids to empathize, but it seems the facts disagree. The reality is that kids in America, for example, are losing the ability to empathize and connect with others, and this can be detrimental to their personal health and the well-being of the country as a whole. The same solution may not work everywhere, but at the very least it's time to recognize that children aren't necessarily born with empathy. It's something they learn by what they observe and are taught.