'The Emoji Movie' is out today, and the universe hasn't collapsed in on itself. Yet.
What can God do in your life with one Bible verse a day?
Subscribe to Aleteia's new service and bring Scripture into your morning:
Just one verse each day.
Click to bring God's word to your inbox
Some have seen the new animated film The Emoji Movie as a sign that the end-times are upon us, and a bit of me died inside when I learned that Sir Patrick Stewart, Shakespearean actor and one-time captain of the Starship Enterprise, was going to voice the "poo" emoji in the film. The PG movie didn't do itself any favors when, a few days before it was released, its Twitter account connected the film to Hulu's disturbing, dystopian and very adult series The Handmaid's Tale. (The movie wasn't screened for movie critics ahead of time either, which suggests that it may have something in common with Patrick Stewart's Emoji Movie character.)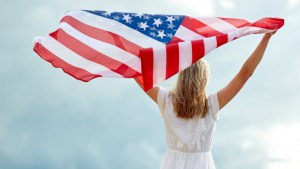 Read more:
6 Movies that'll restore your faith in the U.S. of A.
But while The Emoji Movie may be, mercifully, quickly forgotten, emojis themselves are here to stay. Indeed, they're revolutionizing communication itself. And they'll have profound impact on how we express and talk about our most sacred truths, including faith itself.
Now, I admit, I'm not exactly one of the emoji's most ardent supporters. Two things have kept me from littering my text messages with squantillions of octopi and kitten and smirking-bearded-guy emojis. First, I'm over the age of 30; second, I'm an English major. I love language — the look of it, the sound of it, the way you can shape it and twist it to create infinite levels of meaning and nuance. The emoji version of Moby Dick holds very little attraction for me.
But emojis have an increasingly important place in language. Sometimes an emoji is worth a thousand words. Even I use a smiley-face emoji on occasion to ensure that a little dry joke won't be taken as a serious, friendship-altering slight.
Indeed, one could argue that emojis aren't particularly new at all, but a new twist on age-old ways of communicating. In some ways, the emoji may be closer than Aramaic to how Christianity was originally conveyed and taught.
Read more:
Emojis Delight Pope Francis on Flight to Cuba
Sure, the written word was incredibly important to our religion back in the early days of the Christian Church. The Jews wrote and copied their scriptures down through centuries and millennia. Accounts of Jesus' life were set down in writing in the four Gospels. Paul's letters form the bulk of the New Testament. Even when we hear John say at the beginning of his Gospel, "In the beginning was the Word," we see how important sacred language was (and is) to the Christian faith.
But despite the obvious importance of written language back in the day, most folks couldn't actually read it. Back in Jesus' day, all those scrolls were, as the cliché goes, all Greek to new believers — even if both they and the scrolls were Greek. Most modern scholars believe that the literacy rate when Jesus walked the earth was somewhere under 3 percent.
So how did people receive the Good News? Well, letters and scriptures would be read aloud, of course, but we know that pictures and symbols were a pretty huge part of the early faith, too. Traipse into any ancient Christian catacomb, and you'll find lots of early Christian symbols carved on the walls, many of which can feel rather emoji-like.
The fish, or ichthys, was already an important symbol of Christianity. The Chi-Rho symbol (a combination of the Greek Letters "chi" and "rho," featuring what looks to be a P at the top of six wagon-wheel spokes) was a big deal, too. You'd see other motifs less familiar today, like anchors and pelicans and even peacocks (birds that Greeks believed didn't decay after they died, so they became convenient symbols of immortality).
These were ways that early Christians communicated (sometimes in secret) to one another, and how they conveyed important aspects of this new, radical faith.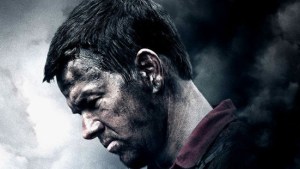 Read more:
12 True environmental disaster movies worth watching
Christian reliance on picture and symbolism continued for centuries thereafter. Medieval Catholic and Orthodox Churches were (and are) filled with works of art that depicted important Bible stories and heroes of the faith. I've heard that cathedral stained glass windows were the equivalent of a blockbuster motion picture for the day — biblical sagas conveyed in vibrant, living color, for a population that couldn't read those stories for themselves.
Christian pictures and symbols became particularly important in later years for persecuted Christians around the world. The "hidden Christians" of feudal Japan would hide Christian symbols everywhere, disguising images of the Virgin Mary as eastern goddesses or sneaking crosses into their ceramic plates or roofing tiles.
Even now, we Christians love our emoji-like shorthand symbols, slapping fishes on our bumpers or "Not Of This World" symbols in our back windows. Emojis are simply another step in the same direction we've been going for, literally, ages.
There's even an effort to create an emoji Bible.
I won't be using an emoji Bible anytime soon. I do love the lyricism and power of traditional language too much, and for me, sticking emojis in there just sort of cheapens the experience.
But if emojis help bring God's Word to more people in ways they can more easily appreciate and understand, I'm all for it. It's not like it hasn't been done before.