These outfits were just as famous as the films they came from.
Awards ceremonies have a Best Costume Design category for a reason. It's not that a bad story or a bad performance can be saved by an incredible dress, but when both things come together, it's really memorable.
Do not miss this amazing photo gallery
Launch the slideshow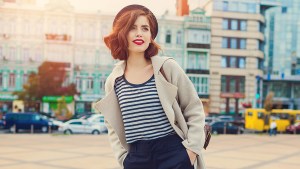 Read more:
Stuck in a style rut? Try these tips
This article was originally published in the Spanish Edition of Aleteia and adapted for an English-speaking audience.