The little things make a difference when it comes to getting the big things checked off your to-do list.
What can God do in your life with one Bible verse a day?
Subscribe to Aleteia's new service and bring Scripture into your morning:
Just one verse each day.
Click to bring God's word to your inbox
In New York City in the 1980s, law enforcement was struggling to keep up with the alarming crime rates. Felonies were at an all time high, and nothing they did seemed to work. Symbolic of the city's problem, the subway system seemed to be the worst of all. You wouldn't ride the subway unless you had no other choice; it was so filthy, chaotic, and dangerous. Then everything changed when a man named David Gunn was hired to be the new subway director.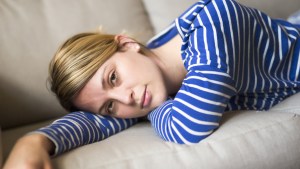 Read more:
Why motivation is garbage
Gunn believed in a tenet of criminology called the Broken Window Theory. Malcolm Gladwell, in his bestseller TheTipping Point, explains the essence of the theory: "If a window is broken and left unrepaired, people walking by will conclude that no one cares and no one is in charge. Soon, more windows will be broken, and the sense of anarchy will spread from building to the street on which is faces, sending a signal that anything goes."
With this in mind, Gunn spent six whole years, to the dismay of his colleagues, concentrating on removing the subway's graffiti and keeping it off. He also worked with the head of transit police, William Bratten, to crack down on little crimes like fare-beating and public urination. The crime rate in the city plummeted.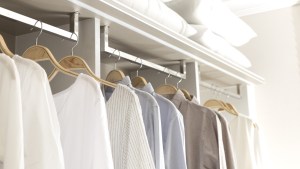 Read more:
Want to be a minimalist? Start with these 3 areas of your life
Writer Samuel Davies explains: "In a city like New York, broken windows became invitations for further law breaking like burglary, rape, and murder. If law enforcement was going to clean up its city, it had to start from the bottom."
The Broken Window theory essentially points to the fact that our environment matters, a lot. And if it matters in a big city, it stands to reason that it could matter just as much in my own home.
I've been remembering the Broken Window Theory in the mornings lately, especially when I'm having a killer time getting the day's work started. It's very tempting to think that the big things on your to-do list are totally independent of the tiny ones, but they're more connected than they seem.
Read more:
Turn your house into an oasis of peace: A room-by-room guide
So if I have a huge organizing project that's been hanging over my head, it's actually substantially easier to get started, and to do it well, if I've taken care of a few of the really little things on my list first, even if it's just changing out of my pajamas and making the bed. Remembering that my environment matters helps me pay attention to little things like keeping the house neat, because even though it's just going to get messed up again, it makes a noticeable difference in my own energy and productivity levels.
Everybody knows that if your house is a wreck, and you haven't showered in days, it's easier to let big things go, too. Luckily, however, the reverse is true. If you take care of even a few normal little areas of your environment, you're making it that much easier for the important areas of your life to improve, as well.