The surrealist artist's drawings are a perfect fit for Lewis Carroll's "curiouser and curiouser" tale.
If Lewis Carroll had written Alice in Wonderland today it would probably have been shelved under "Young Adult Dystopian Fiction" at the local Barnes & Noble.
The tale of a young girl's descent into a rabbit hole and encounters with whimsical creatures including a Mad Hatter and a queen with a penchant for cutting off people's heads is decidedly too weird for young children.
So, it made perfect sense to learn from Maria Popova at Brain Pickings  that the surrealist artist Salvador Dalí was commissioned to illustrate a 1969 special edition of the book for Random House's book-of-the-month club. Princeton University Press reprinted that edition to commemorate the 150th anniversary of Alice's Adventures in Wonderland.
"For more than half a century, this unusual yet organic cross-pollination of genius remained an almost mythic artifact, reserved for collectors and scholars," writes Povova.
In the re-released book's introduction, Mark Burstein, president of the Lewis Carroll Society of North America, points out that Carroll and a surrealist artist like Dalí had a lot in common.
"For both Carroll and the surrealists, what some call madness could be perceived by others as wisdom," writes Burstein.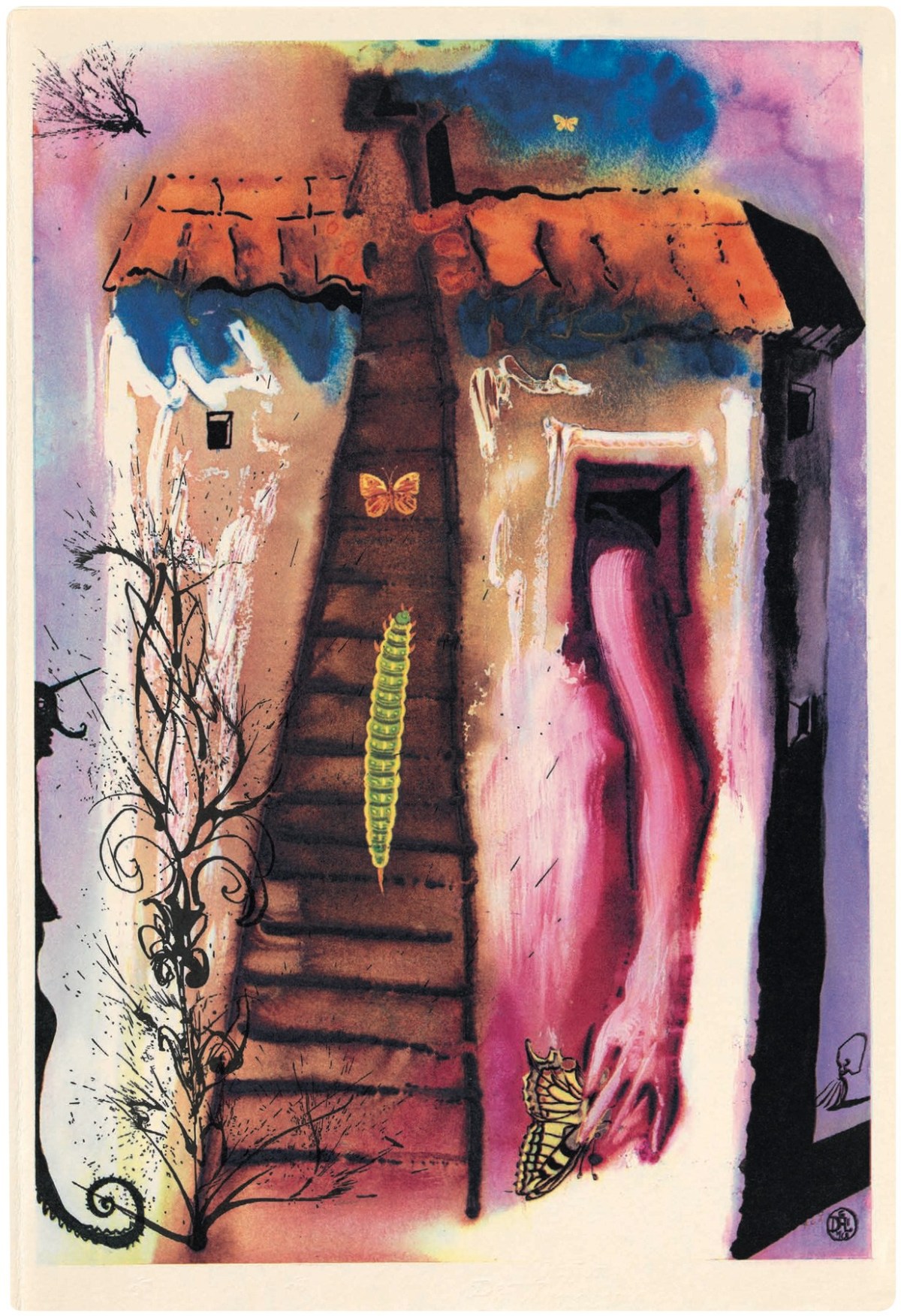 Launch the slideshow
To see more of Dalí's illustrations for Alice, click here.