Meet 3 Sisters in science who simultaneously trod two paths to ultimate truth.
What can God do in your life with one Bible verse a day?
Subscribe to Aleteia's new service and bring Scripture into your morning:
Just one verse each day.
Click to bring God's word to your inbox
Making a career out of science, just like joining a religious order, requires dedication and discipline. Some tireless souls have managed to do both.
In 1965, Mary Kenneth Keller became the first woman to obtain a PhD in Computer Science. She was also a nun.
Born in Cleveland, Ohio, in 1913, Keller entered the Sisters of Charity of the Blessed Virgin Mary in Dubuque, Iowa, in 1932. Eight years later, she professed her vows, before obtaining B.S. and M.S. degrees in mathematics from DePaul University in Chicago, where she became fascinated by the incipient field of computer science.
As a graduate student, she spent semesters at other schools, including New Hampshire's Ivy League college Dartmouth, which at that time was not coeducational. For her, however, the school relaxed its policy on gender, and she worked in the computer center, where she contributed to the development of the BASIC programming language that became so instrumental to the early generation of programmers.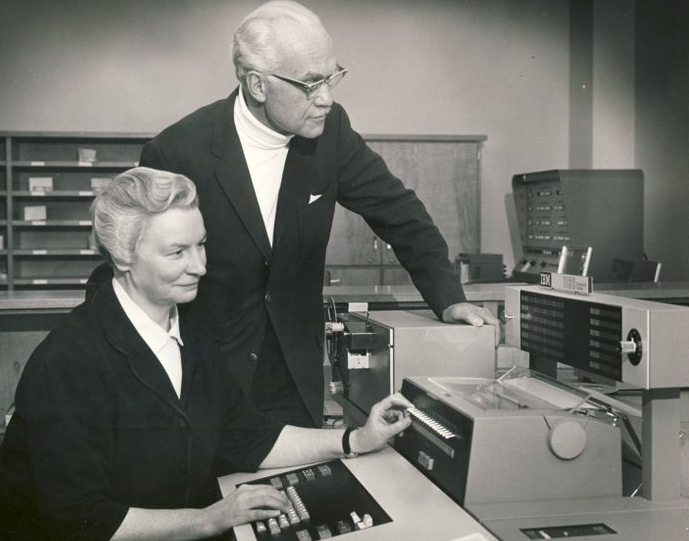 She became the first person of either gender to receive a PhD in computer science from the University of Wisconsin-Madison. She then was offered a faculty position at Clarke College, a Roman Catholic institution in Dubuque, Iowa. There she established a computer science department, which she chaired for two decades.
During her tenure, she oversaw the composition of computer programs, such as one that enabled Clarke College chemistry students to run simulated experiments, as related by Jennifer Head, archivist for the Sisters of Charity, BVM.
Keller was an early advocate for increased female involvement in the study of computers. She also instructed adult students, including working mothers, who were allowed to bring their small children with them to class.
Some of her remarks have proven quite prophetic. Speaking long before the age of internet ubiquity, she said, "We're having an information explosion, among others, and it's certainly obvious that information is of no use unless it's available."
Also foreseeing the significance computers would play in research, she once said that the computer's aptitude for quickly retrieving information "will make it the hub of tomorrow's libraries."
She died on January, 10, 1985, at age 71. The college where she taught now has the Keller Computer Center and offers the S. M. Kenneth Keller Scholarship to first-year Computer Science majors.
Keller has not been the only nun, however, who successfully pursued a career in the sciences.
The solar nun
Sister Paula Gonzalez, of the Sisters of Charity of Cincinnati, was known as the "solar nun" for her work in sustainable energy.
She was born in Albuquerque, New Mexico, in 1932. After attending Mount St. Joseph University in Cincinnati, she entered the Sisters of Charity in 1954, according to the organization's website. She proceeded to teach high school before earning her Master's and PhD in biology at The Catholic University of America in Washington, DC.
After earning her doctorate, she taught at her alma mater Mount St. Joseph. A turning point in her life came in 1970 with the occurrence of the first Earth Day, which inspired her own personal campaign on matters concerning the environment and alternative energy – subjects on which she began to lecture across the country.
She also lived what she preached: During the early 1980s, she had a chicken coop converted into a 1,500-sq-ft insulated solar house that she inhabited with another nun on the Sisters of Charity grounds. Without any heaters, this residence – which cost a mere $10 per square foot to build, according to greenenergyohio.org – remained at a livable temperature no matter how cold it became outside.
Also on the motherhouse grounds, she founded the EarthConnection Center, an environmental learning facility that offers tours, internships, and other programs.
Additionally, Gonzalez – who had been observed operating a solar-powered golf cart – co-founded Ohio Interfaith Power and Light, which advocates for a religious response to climate change and assists Ohio faith communities in increasing their energy efficiency. In 2005, Green Energy Ohio presented her with their Lifetime Achievement Award. She died on July 31, 2016, at age 83.
Official cheese-maker
Another PhD-level biologist, Benedictine nun Noella Marcellino, is the official cheese-maker of the Abbey of Regina Laudis in Bethlehem, Connecticut.
Born in June 1951, she grew up in Massachusetts and attended Sarah Lawrence College in Bronxville, New York, before dropping out and heading to her current Connecticut abbey. There, her cheese-making calling began in 1977, when the order received its first cow, according to a 2003 Boston Globe article titled "Nun has cheese down to a science."
In the mid-1980s, the archbishop of Hartford enabled members of her order to pursue degrees in higher education. Marcellino headed to the University of Connecticut, where she took courses in agricultural science.
On a Fulbright Scholarship, she went to France, where she studied how putrefaction affects the flavors of cheese and analyzed countless samples of microorganisms in traditional French cheese caves.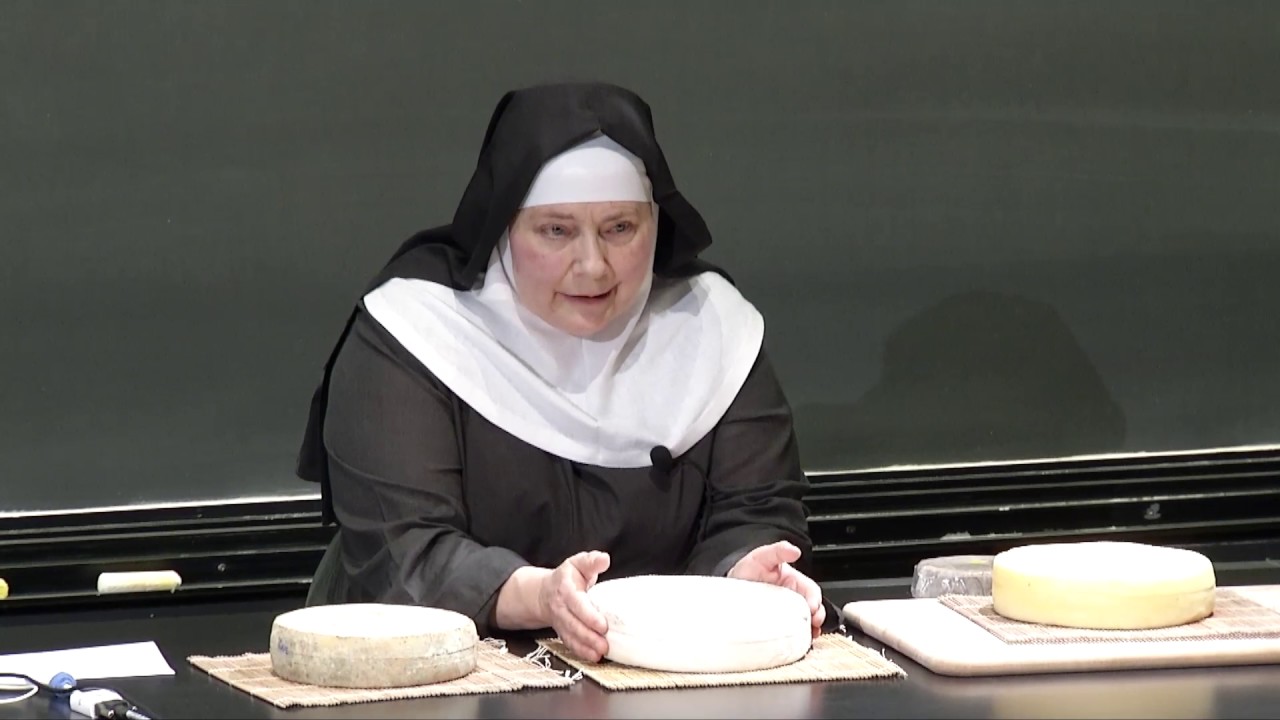 In 2003, she earned her PhD in microbiology from the University of Connecticut. Around the time she received her doctorate, PBS aired a 52-minute documentary that followed Marcellino on her travels through France, where she learns the secrets of prominent artisan cheese-makers.
Owing to the documentary's title, The Cheese Nun: Sister Noella's Voyage of Discovery, people took to calling her the "cheese nun" – a sobriquet she rather dislikes, but one which has proven difficult to shed.
Traditional cheese-making is a physically rigorous activity, and Marcellino no longer does it herself, according to a 2013 New Haven Register article. She instead supervises the process and seeks to transmit her knowledge to a younger generation.
As recently as May 2015, Marcellino partook in an artisan food festival held on the abbey grounds, where yearlong internships have been held – perhaps inspiring another scientist, nun, or scientist-nun.
For those with enough talent and determination, the scientific and religious vocations needn't be mutually exclusive: they are simply different paths to ultimate truths.