We bonded through a pro-life summer crusade of blisters and weary prayers, and now I am married, and she is vowed to Christ.
Need an idea for Lenten almsgiving?
Help us spread faith on the internet. Would you consider donating just $10, so we can continue creating free, uplifting content?
Make a Lenten donation here
"May the loving Lord direct everything according to His Will."  — Mother M. Anselma Bopp
There she was. I could she tell was one of us. She clutched her pillow and toted her sleeping bag as she waited to board the plane. Just like me. She looked as nervous as I felt. We didn't know at the time, but the plane we were about to board was going to take us on a journey to the most challenging, impactful, and life-changing summer of our lives.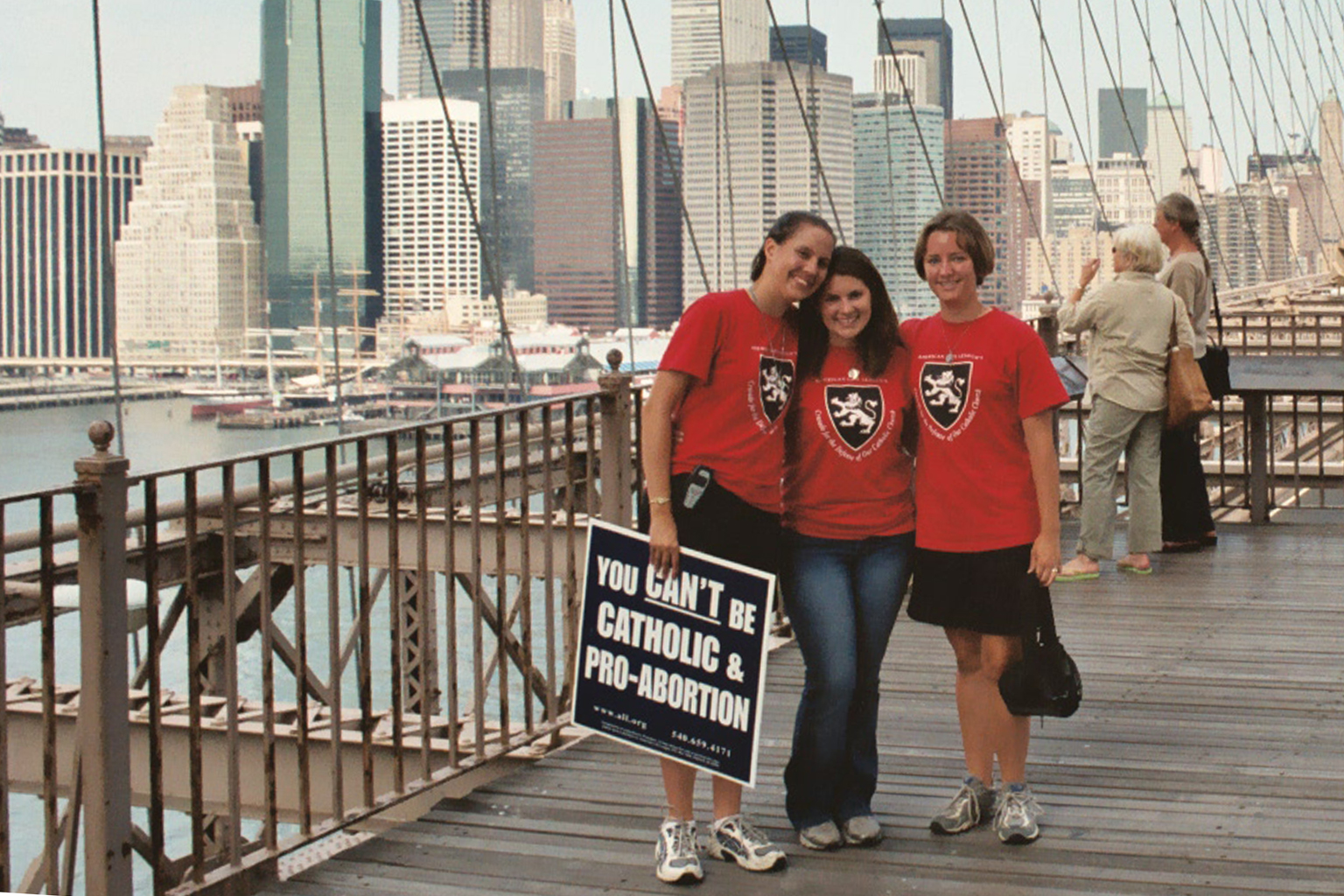 Kristen and I both signed up for the Crusade for Life, a summer-long pro-life walk from Augusta, Maine, to Washington, DC, where we'd ride in a clunky RV from church to church, pray in front of abortion facilities, and walk 20 miles a day to pray and witness for the unborn.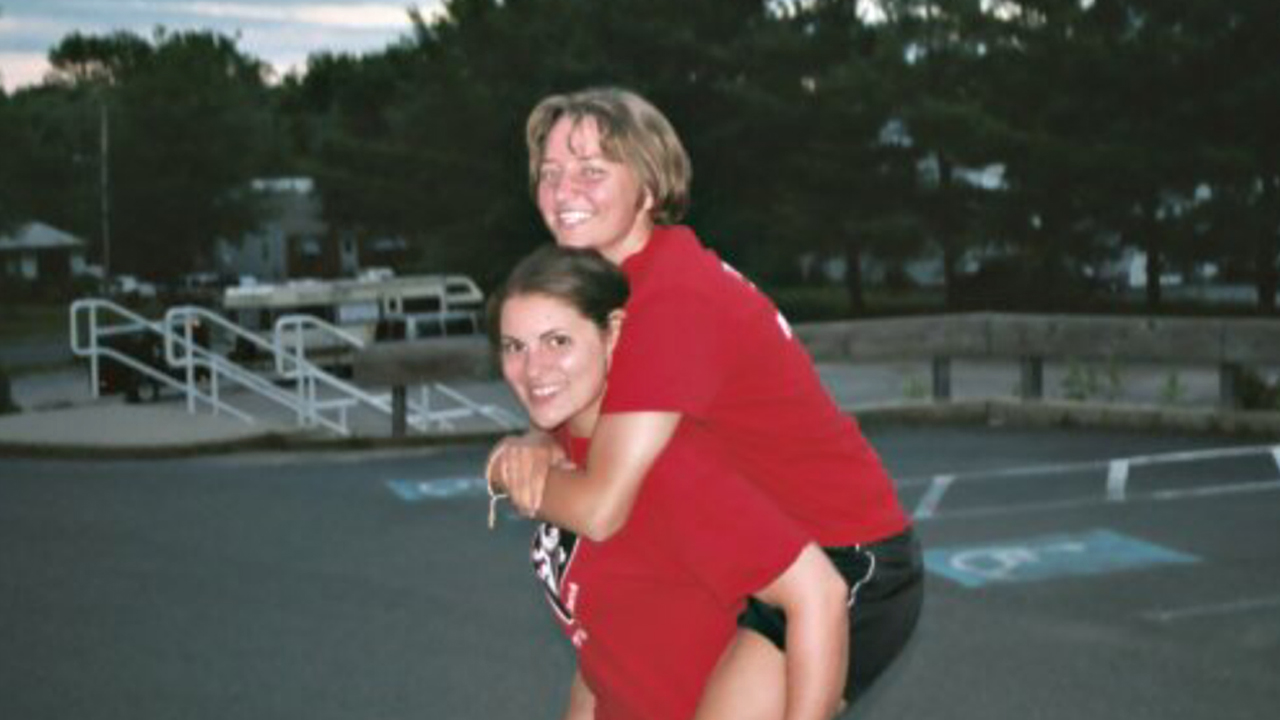 Kristen and I were in college. Both of us were faithful Catholics who loved the Lord and loved the Church, but that summer took us so much deeper. We prayed constantly and learned so much about ourselves and about life. Among other things, we learned that — as gross as it was — it was better to just pop your blisters, so you could keep on walking. That even if you are tired, you keep praying. That even the best pasta gets old if you eat it at every meal.
The Lord had a plan for us, a plan that we're living today, 13 years later, because of those months we spent on that unique pilgrimage. No, we didn't know it, but the Lord was planting the seeds of our vocations. For her, a call to deep communion with God in a religious vocation. For me as a wife and mother with a full-time job in the pro-life movement.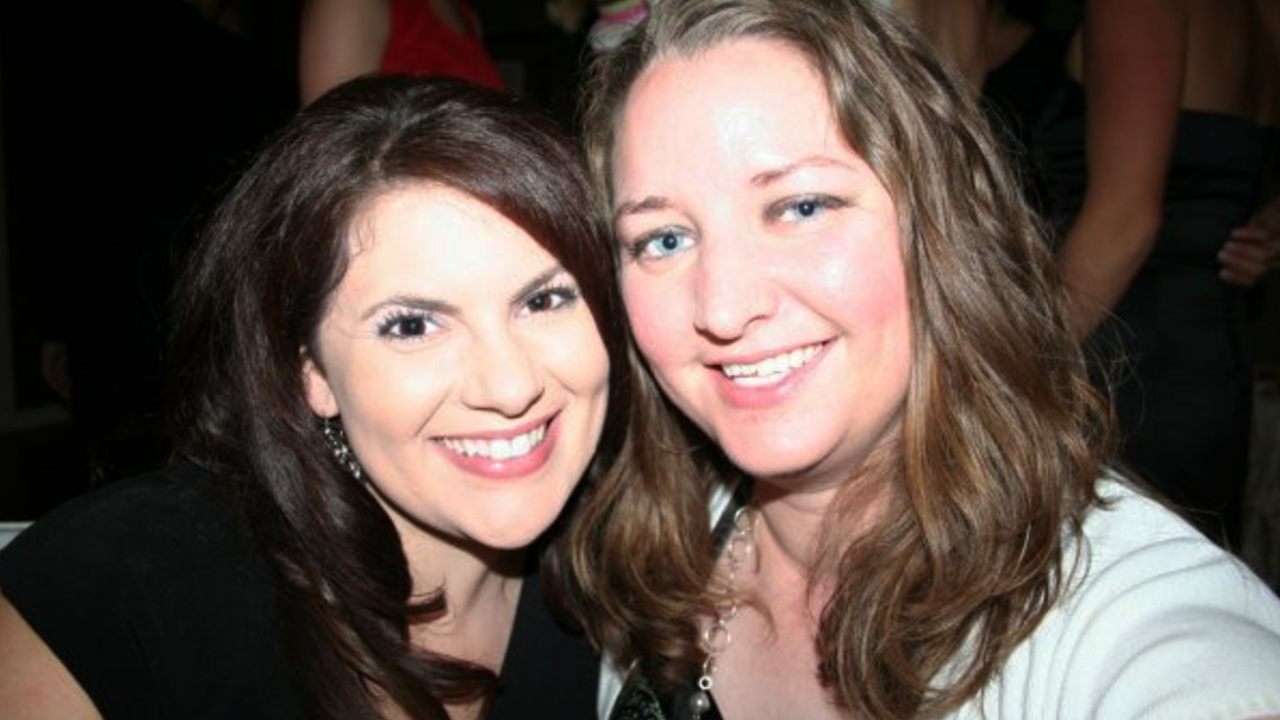 Kristen and I bonded instantly. We were both Missouri girls. We loved our occasional Bud Light, singing loudly, and going on crazy adventures! After the Crusade was over we both transferred to Franciscan University and became roommates.
My relationship with the Lord has waxed and waned throughout the years. I've been very close to Him and spent days feeling abandoned, distant, forgotten. Kristen, on the other hand, started off close to the Lord, and just kept getting closer and closer.
So close, that when she said "I'm going to enter the convent," my response was "Finally!" The Lord has called her to a beautiful intimacy with Him through her religious vocation with the Sisters of St. Francis of the Martyr St. George, a lively and booming Order started in 1869 by Mother M. Anselma Bopp. Their charism is to make the merciful love of Christ visible through service to others. The Sisters work in hospitals, care for the elderly and clergy, work in the education system and day care, and provide social services to the community.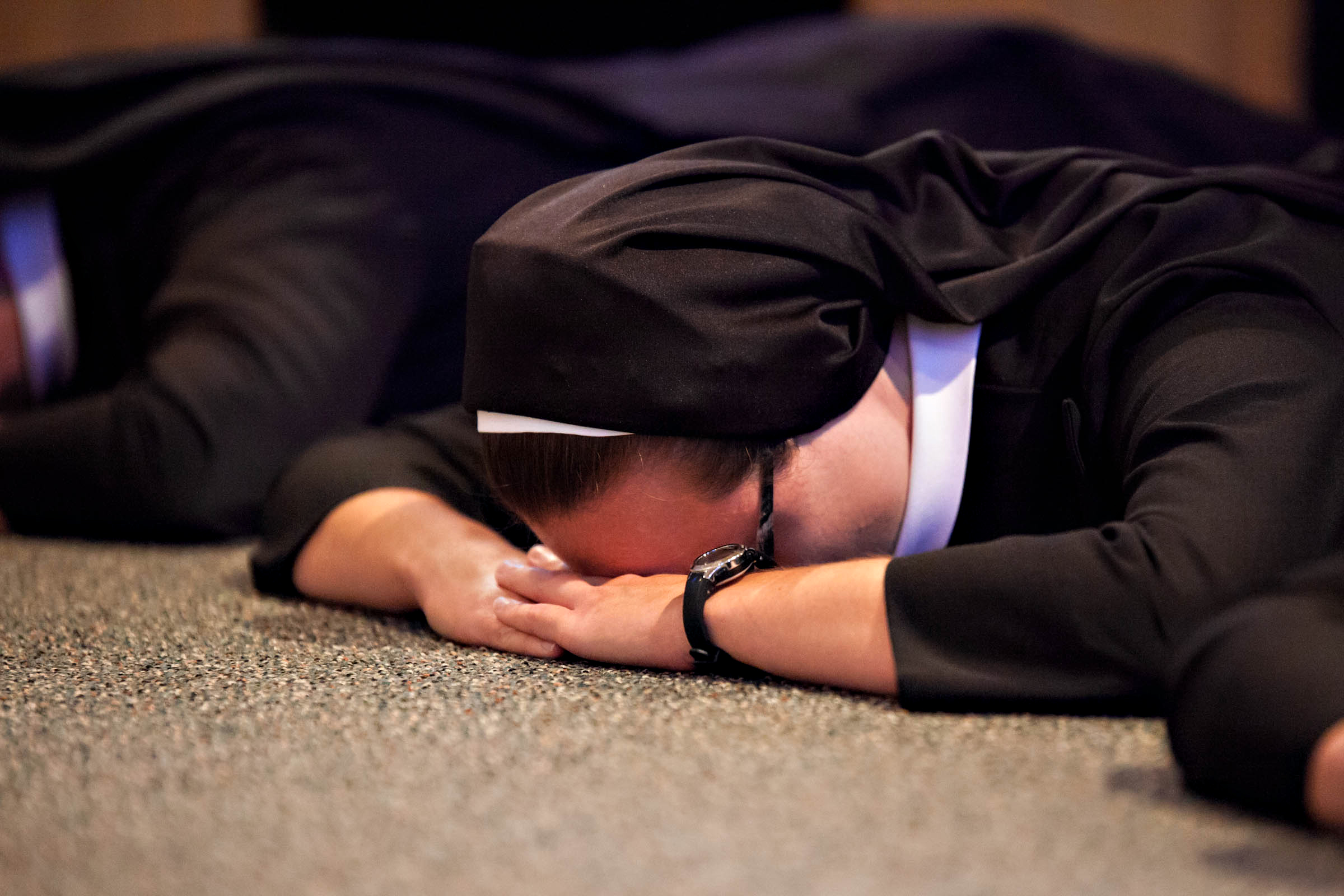 Kristen – now Sr. John Mary – recently made her First Profession of Vows where she promised to live the evangelical counsels of poverty, chastity, and obedience. We celebrated and prayed for six other Sisters who made Professions that day, too. And as I watched each one make and solidify these promises, I noticed that they each radiated joy.
Later, Sr. John Mary told me that her Superior encourages the Sisters to return to their first fervor – to the first time they fell in love with the Lord – to go to that place in prayer. For Sister John Mary, it was the Crusade for Life.
Read more:
Pope Francis' Closing Homily In Manila: "Remember Your Deepest Identity And Protect Your Family"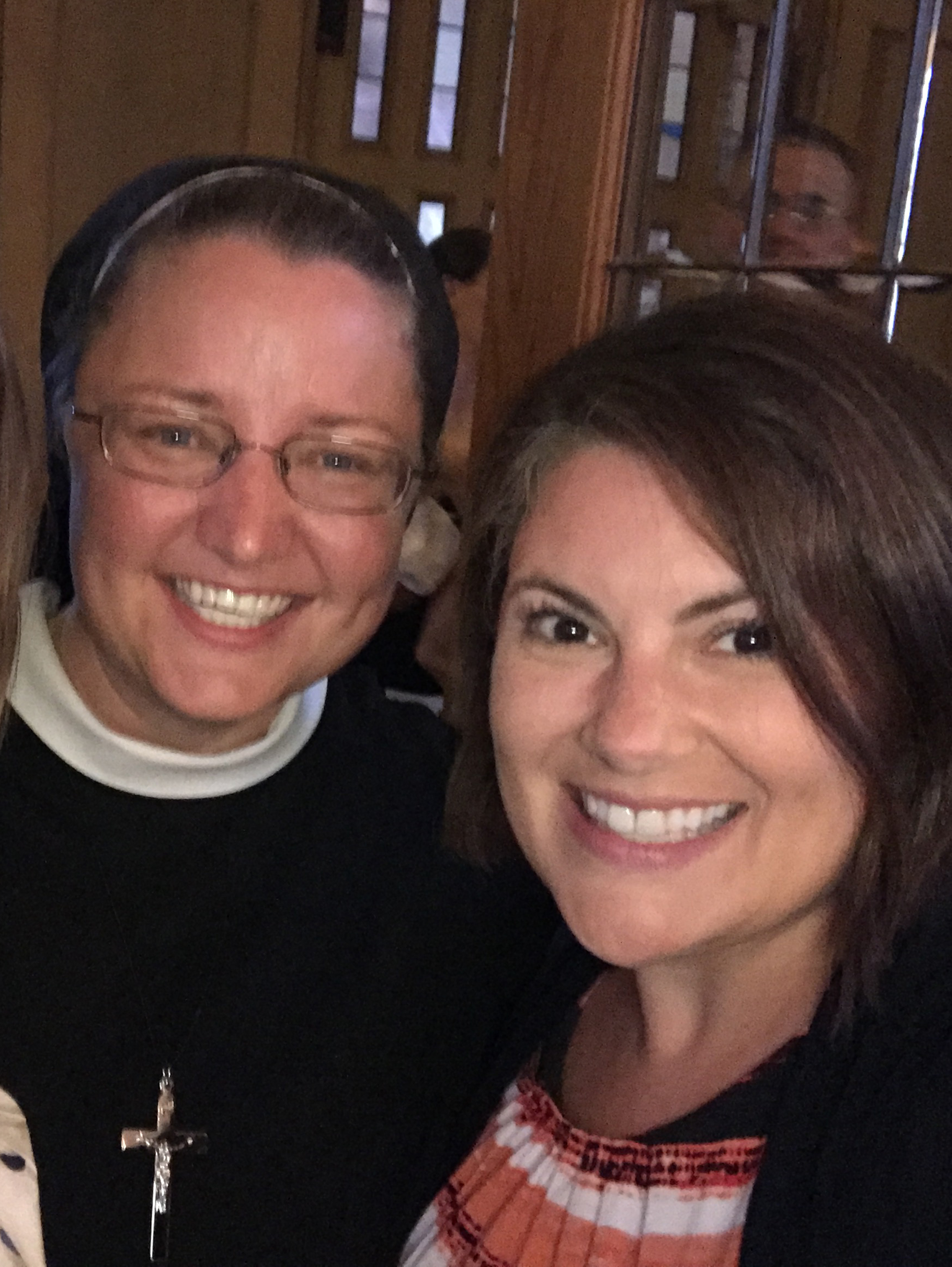 So, on the drive home, I prayed, "Lord, when was my first fervor? Take me back to that place." And he showed me. It was that summer. When we struggled and sacrificed. When we connected, not just as friends, but as spiritual companions. When we structured our day to include non-negotiable times of prayer.
And I realized that in the time since the Crusade for Life, when I have returned to those concepts of sacrifice, connection, and structure that my prayer life flourishes, that I experience and express joy, and that I most fully live out my own vocation.
Check out the photos of the First Profession of Vows!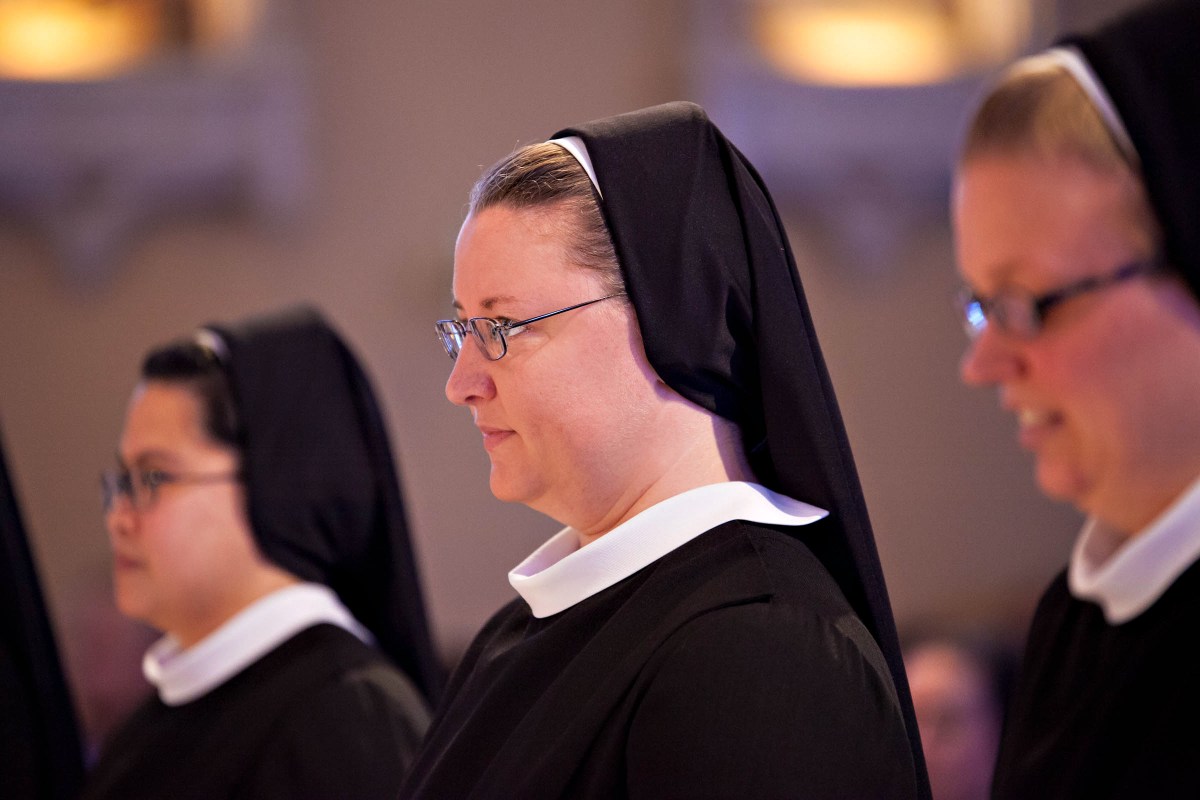 Launch the slideshow