What works for younger employees doesn't always work for older ones.
It might sound like a "well, duh" headline, but a Japanese study has found that increasing workers' happiness in the workplace is vital to ensuring the success of a company. Professor Takashi Maeno, the lead author of the study, said the results should be a wake-up call to the Japanese government, which has focused reforms on efforts like restricting excessive overtime in the hope of improving workers lives outside the office.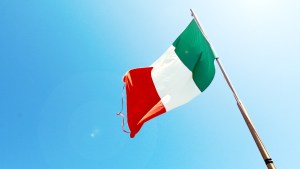 Read more:
Italians are productivity geniuses—here's why
Maeno insists that reforms aimed at restricting work hours or allowing employees to work from home miss the point, and that workers would in fact be eager to work extra hours if their work made them happy.
Based on Maeno's study, there are four factors that need to be fulfilled in order to make people happy about their jobs: self-realization and growth, connection and gratitude, a sense of optimism, and independence. He calls this "the four leaves of a lucky clover."
Maeno claims that the hierarchical, top-down structure of the modern workplace "only creates unhappy workers." And while the structure may have worked in the post-war economic boom of the late 20th century, he says it is a liability in our current economy.
The astonishing success of companies like Facebook and Google — which have no hierarchy, allocate projects on a voluntary basis, and heavily reward innovation — confirms Maeno's study. More and more, companies in the U.S. are eschewing traditional hierarchies and adopting a flatter organizational approach. Rather than completing work assigned by a boss, employees are organized into teams and allowed to choose their own projects. This structure places a high value on innovation and unity, and instills a sense of ownership and pride in employees.


Read more:
How writing old-fashioned to-do lists improves your productivity


However, not all flat organizational structures work. Zappos ditched their hierarchy a few years ago and opted for a model called holacracy, meant to inspire collaboration by having employees track strategy decisions and their outcomes in an app. This move resulted in less collaboration and more confusion, with Zappos hemorrhaging employees who couldn't figure out "how to get things done anymore."
Personally, I suspect that the reason so many young Japanese workers are unhappy in a hierarchical company is the same reason so many young American workers are unhappy in a hierarchical company: they're young. While baby boomers are happiest in traditional hierarchy, millennials see the work environment as flat even if it isn't. They have no patience for earning titles or climbing ladders, and believe companies should reward the best ideas regardless of who they come from.
This would help explain why so many Zappos employees jumped ship — the new holacracy might be a dream come true for young millennial employees, but it's closer to a nightmare for long-time boomer employees. So while Maeno is certainly right that happiness in the workplace increases productivity, he might only be partially correct about how to create a happy work environment — because what makes young workers happy might have the opposite effect for long-time employees.