Essential questions for making one of the most important decisions of your life.
What can God do in your life with one Bible verse a day?
Subscribe to Aleteia's new service and bring Scripture into your morning:
Just one verse each day.
Click to bring God's word to your inbox
Young people ask themselves what love is, and even more, what married love is. Parts of society and even many parents, have taught them — and, sadly, inculcated by example — that, in order to win true love, we need to give expensive gifts, be successful in business, have lots of money, and possess a perfect body.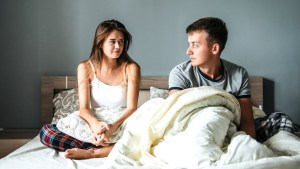 Read more:
Chastity and the double standard among Christians
Many young people have even been sold the idea that if you want to earn someone's love, you have to give him or her everything, even your body, because "you do it for love." Unfortunately, they're not taught that if sexual intimacy is involved in a relationship before there is a true life-long commitment, not only does sex not bring the couple closer, it actually puts them more at risk.
Time and time again, people are indoctrinated with the idea that, as in mathematics, "the order of the factors doesn't alter the product," when the truth is quite the contrary. Young people believe these things, and are beginning their relationships in the wrong order: first, the honeymoon; then, we'll see if we can work as a couple.
This is a situation that is breaking many hearts and causing confusion. It leads people to make bad decisions. The fact that many people follow this paradigm, that "it's what people do," doesn't mean it's the right path for achieving true love.
But, what if everyone's doing it?
If everyone's doing it, does that mean it's okay? Don't be fooled. The fact that something is common doesn't mean it's normal. Our bodies have dignity that needs to be recognized and respected. Young people who want to make a serious commitment in love should not let themselves be carried away by trends, by social pressure, or by what the world tells them to do.
Intimacy is the fruit and consequence of true love, knowledge, and unconditional mutual acceptance; of love that is committed for a lifetime. "Making love" is marvelous; it is a life-giving gift, created by God Himself and blessed with pleasure.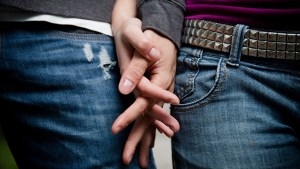 Read more:
Putting genies back into bottles: Sex before marriage
When we truly recognize and appreciate what true love is, and what loving means, we will realize that often we will have to swim against the current for a while, and not let ourselves be carried away, neither by the behavior of our friends nor by our own instincts. Although we may need to be very strong to achieve this, it is totally possible.
The reward
The final reward will be having found love that rests on solid foundations: love that will last for all your life. This kind of life is real; it does exist, and we can have it in our lives if we know how to wait with patience, re-directing our passions towards a greater good.
In order to conquer true, mature love, we need to walk together, step by step, through life as a couple, with our eyes fixed on a common goal. Couples should have a shared life project, common values, and — most importantly — a solid commitment that goes beyond feeling butterflies in our stomachs.
Not only that: what I always say when I give marriage preparation courses is that, if you feel butterflies in your stomach, don't get married! That is to say, don't get married while you're merely in love; wait until you are actually loving. What matters isn't so much what you're feeling, as what you're doing. Love must be acted upon, and means making decisions.
Growth in love is the fruit of each day.In order to achieve that growth, we need to conquer our egoism and open our heart completely to all that is good, beautiful, and true. Equally, you shouldn't be selfish or proud, because that can end up separating you and your spouse, who gave yourselves to each other in marriage and promised to be faithful forever.
Areas to work on
There are areas in our relationships that we should never neglect if we want to grow in love and through love…
Effective and affective communication. We need to work to develop the ability to identify and express our feelings and ideas, and to validate and understand those of our spouse. Many times, it's more important to listen than to talk.
Share your most important values. Some values are simply non-negotiable. It's important that your values be a means of unity and growth. A relationship in which the spouses have very different values will rarely be successful.
Share the things you enjoy, and even those you don't. Maybe you like soccer and she likes basketball; or he likes to go to a club and dance, but you prefer to go to the movies. It's very important for you to share the things you like and your personal interests, and to learn to enjoy what makes your spouse happy.
You are you, and I am me; but in God's eyes, we are one. This is a delicate balance, and we have to understand it properly so as not to be egoists. While it is true that once we are married, we are one flesh, it is important that we not lose our individuality in our relationship, and that we act freely; neither spouse "owns" the other. We both serve each other, we complement each other, we help each other, and each of us is a means of sanctification for the other. Marriage means constant service, often forgetting about ourselves to make the other spouse happy. Serving is a miracle of love.
Learn to negotiate. We cannot impose our will, nor expect our spouse to "obey." The best important decisions are the ones taken together.
Forgive each other's defects. Recognize that each spouse has been shaped by his or her personal history, and both have wounds (or defects) from the past. Healing those wounds and accepting defects is vital if the relationship is to continue maturing.
Don't take anything too personally. Whenever you argue, remember to separate your spouse's behavior in this situation from the person you vowed to love until death. We all have bad days and sometimes make mistakes. Patience and forgiveness can overcome almost any obstacles.
Waiting is worthwhile. Premarital sex can induce you to decide to be together for the wrong reasons. Sexual attraction is so strong that it can blind us to the defects that we should consider before deciding if we are really ready to commit ourselves to someone for a lifetime. Knowing how to wait for marriage before surrendering ourselves fully is an expression of the fact that we value and respect each other. "Because I love you so much, I want to keep getting to know you with my eyes open."
Spiritual life. "A triple-braided rope is not easily broken." (Ecclesiastes 4:12) We must take care of our souls, and invite the Holy Spirit to be an equal participant in our relationship and in our decisions.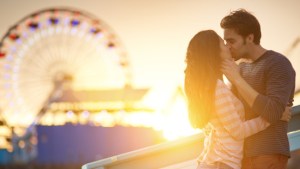 Read more:
The 3-ingredient recipe for a successful marriage
We must love with an open heart, and with our eyes even more wide open. Love will fill you with joy, illuminate you, make you feel alive, happy, full and complete, and you will vibrate with it and radiate it to your spouse and to those around you.
This article was originally published in the Spanish edition of Aleteia, and has been translated and/or adapted for English readers.