Experts have not ruled out a link between smart phone use and cancer.
What can God do in your life with one Bible verse a day?
Subscribe to Aleteia's new service and bring Scripture into your morning:
Just one verse each day.
Click to bring God's word to your inbox
Like many people in my generation, I have a bona fide cell phone habit. And while I hesitate to use the word "addiction," I definitely find myself reaching for my phone (or searching for it as soon as I notice it's not within reach) far too often. As it turns out, there are some very good reasons to limit cell-phone use. Some studies speculate that cell phones have shortened our attention spans, and have literally changed the way we communicate and maintain relationships with one another – and not always for the better. Perhaps most troubling, however, are the potential risks to our health posed by long-term cell phone usage, one of which may be cancer.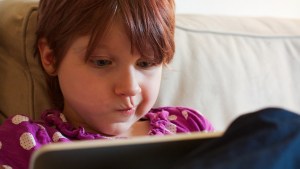 Read more:
10 Easy ways to wean a small child off a smartphone or tablet
According to the World Health Organization's International Agency for Research on Cancer (IARC), cell phone use is "possibly carcinogenic to humans." The IARC reached this conclusion in 2011 after a Working Group reviewed the available (albeit limited) evidence from human studies, and from studies examining the effects of radiofrequency on rats.
All cell phones emit radiofrequency energy, which is a form of electromagnetic radiation (EMR). There are two types of EMR: non-ionizing and ionizing. We know for certain that tissue exposure to ionizing EMR (like x-rays) can increase our cancer risk – that's why we have to wear lead aprons over our bodies when we get our teeth x-rayed at the dentist's office, for example. What is less certain is whether exposure to non-ionizing EMR (like what is emitted by cell phones and microwave ovens) also causes cancer in humans. There is speculation that this might be the case, but for now, the data remains inconclusive as various studies have produced inconsistent evidence. Because of the uncertainty surrounding the potential relationship between cancer risk and cell phone use – and until larger, better studies can be completed to examine the issue – the IARC cautions that a causal link between cancer and cell phone use can't be ruled out just yet.
The good news is that we can all take some practical steps to limiting our cell phone use, thereby decreasing our exposure to the potentially dangerous radiofrequency energy all cell phones emit.
For one, keeping your distance from your cell phone is a good idea – for example, avoid carrying it in your pocket or bra, and use earbuds, Bluetooth, or other hands-free technology instead of putting the cell phone up to your ear.
Reduce your risk of falling asleep with your cell phone next to you by making bedrooms a gadget-free zone – doing so might also be better for your sleep and your sex life.
Protect children from radiofrequency energy by limiting their cell phone use and by directing them to other activities (we already know there are many reasons to limit kids' screen time, and this is another one!).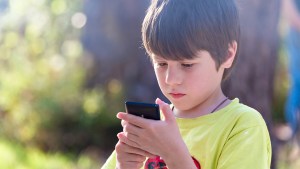 Read more:
Should younger kids have smartphones? Bill Gates doesn't think so
I know that deleting popular apps like Facebook and Pinterest from my cell phone has made a huge difference in the amount of time I spend aimlessly scrolling – and has therefore lessened my radiofrequency energy exposure.
Finally, texting when it's possible (and safe to do so!), only making calls when you have a strong cell signal, and reserving longer calls for your landline phone are other practical ways to reduce radiofrequency energy exposure and practice good cell phone safety.
Whether cell phone exposure may increase our risk of cancer or not, there are obviously many good reasons to limit our use of these addicting, high-tech gadgets. Personally, in light of this information, I'm going to try harder to take Pope Francis's words to heart and begin consulting my Bible more often than my phone. Cancer risk or not, it would certainly be a better habit for my health, and better for my relationships with God and others.