Cooperation among parents, teachers, family doctors and psychologists is critical.
What can God do in your life with one Bible verse a day?
Subscribe to Aleteia's new service and bring Scripture into your morning:
Just one verse each day.
Click to bring God's word to your inbox
Attention Deficit Hyperactivity Disorder (ADHD) seems to be the trending disease these days. When a kid is restless, doesn't like studying, or has difficulty paying attention, educators often suggest that ADHD could be the problem.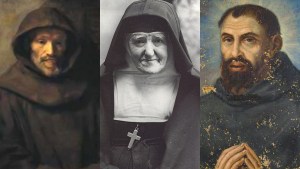 Read more:
3 Saints who may have had autism spectrum disorder
The reality is that ADHD, defined as such at the beginning of the 20th century, has only recently begun to be studied in a systematic way. Scientific research is making great progress on the condition, and many conferences worldwide continue to update the latest findings.
But on the ground, parents and educators often face a great unknown: perhaps they scolded their son too much because he didn't pay attention, or maybe they came to the diagnosis because their daughter kept getting bad grades or because of tension at home, or they simply intuited that "something" was going on but they didn't know what to call it.
The first step is to get a good diagnosis. Cooperation among parents, teachers, family doctors and psychologists is very important.
What to expect from medicine
A crucial point to bear in mind is that medicines do not cure ADHD. They are just a means — and not always essential — to help the child learn to manage his or her difficulty. What matters most is the way the child is educated, which means the parents, psychologists, and teachers have to be on the same page.
Children or adolescents who show signs of ADHD need attention and patience from their educators, teachers, and parents. The most effective aid for educating and supporting these children will always be personal and patient attention, especially because of the objective difficulties that they have to face each day just to learn.
For example, it is very important for the teacher to remember to:
Validate them beyond their ADHD.
Alternate desk work with other activities that allow them to get up and move a little.
Help them stand out in what they know how to do well.
Convey calm: speak slowly, softly, have some light physical contact, etc.
Make them aware of their difficulties with remaining seated.
Do not deprive them of recess or physical activity.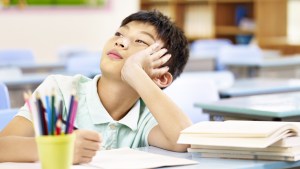 Read more:
What exactly is ADHD and how can we detect it?
Teachers must:
Have a positive attitude.
Be able to solve problems in an organized way.
Realize that ADHD kids don't behave that way because they want to, but because of their disorder.
Keep a consistent classroom structure.
Provide brief, simple instructions.
Adapt teaching methods to meet their needs (sitting next to a struggling student, for example).
Be armed with information and knowledge about ADHD.
And at home?
These indications are important for the parents, as well, since some studies show that in a family where one or more members have ADHD, there is significantly greater stress and irritability. At home, it is very important to adopt the following strategies:
Establish routines. This helps children with ADHD to focus.
Do not give more than one order at a time.
Have and transmit calm.
Avoid overreaction and stress: be aware that the child is not to blame for being this way.
It is essential for children and adolescents with ADHD to have healthy relationships and affection in the family, because the disorder — especially when it is not understood or accepted by parents and the rest of the family — can greatly affect their self-esteem or make them feel "labeled."
Remember that even though a child with ADHD may have difficulties at school, that does not mean he is less intelligent or capable. Children with this disorder have other cognitive qualities that need to be explored. All children are full of resources and skills. You have to know how to identify them.
Read more:
How Can I Tell If My Child Has ADHD?
There is often a big difference between how parents see their children and how their children see each other and understand their parents' relationship with them. Communication is key to help parents and children understand each other better and figure out what motivates them.
Sometimes parents feel that children with ADHD are not responding to their efforts to help them. On the other hand, the children often believe they are cooperating as best they can, but feel that their parents do not give them the attention they need. Dialogue is a very concrete form of love that is crucial in these cases.
Another of the major responsibilities of parents of children with ADHD is to read up on the disorder so that they can understand what is happening, and seek help from associations and groups of parents with the same problem. Not all therapies are acceptable, nor are all medications or resources beneficial. In this sense, it is a good idea to stay up to date on ADHD research and read specialized sources. The best thing you can do for your child is to seek out the ADHD parent association closer to you and sign up for its training courses.
Written in collaboration with Javier Fiz Pérez, Psychologist, Professor of Psychology at the European University of Rome, delegate for International Scientific Development and head of the Scientific Development Area of ​​the European Institute of Positive Psychology (IEPP).
This article was originally published in the Spanish Edition of Aleteiaand adapted for an English-speaking audience.