Follow these simple suggestions for a healthy and satisfying diet.
What can God do in your life with one Bible verse a day?
Subscribe to Aleteia's new service and bring Scripture into your morning:
Just one verse each day.
Click to bring God's word to your inbox
What is nervous hunger and how can we stop falling into emotional eating? We asked Dr. Cristina Grande, a dietician at the Metropolitan Niguarda Hospital in Milan, to shed some light on the problem and offer some practical suggestions for breaking unhealthy habits.
Q: What is nervous hunger?
C.G.: Nervous or emotional hunger is a compensatory hunger. It's a tendency to eat without a real need for food. The stimulus of hunger usually appears after a period of fasting, but in the case of nervous hunger, the person eats to overcome some psychological difficulty, fill a moment of emptiness, overcome a feeling of fatigue, or "anchor" herself to something that is "good" insofar as it is nourishment. In that case, food can be a kind of crutch. So the person starts eating, and often continues to eat without having any real hunger.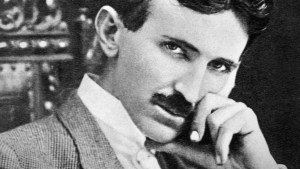 Read more:
Diet and exercise tips from a 1900s health guru
We encourage our patients to be careful, to distinguish between true hunger and an emotional need that can be met in any other way, such as by taking a walk or calling a friend. Very often, when the need is met in some other way, the sense of hunger disappears. Drinking sugar-free tea can also be a good way to offset hunger without adding more calories to our diet. The very gesture of holding the cup in your hand and sipping the tea can give us that pleasurable feeling of well-being we might be looking for.
Nervous hunger is very widespread today, and it can sometimes be a way of compensating for a state of sadness or nostalgia. Oftentimes, eating sweets brings us to the scents and flavors of childhood, to the cake that our grandmother prepared for us, and this can make us feel better, as if someone were cuddling us.
Is it true that women are more likely to fall into the trap of nervous hunger?
Yes, women tend to resort more to food for compensation, but many men do as well. They usually go out to eat, usually with friends, when they are happy, and they prefer big portions. Women with this tendency tend to be big snackers in between meals, eating very little at the main meal.
To break that habit, it's very important to have regular, full meals. Many overweight or even obese people say that when they have to follow a balanced diet — which includes a complex carbohydrate dish (such as pasta, rice, or some other kind of grain) and a small second dish with meat or fish, and then lots of vegetables to fill them with nutrients but without too many calories — they say that it is too much for them that they can't eat everything.
Why do women "suffer" most from nervous hunger?
Because women are generally more sensitive and emotional, and they usually have to carry a greater emotional load. According to my personal experience, women can't separate their personal life from work, while men, who are more able to compartmentalize, do much better. For women, it is never that easy. When they are at work, they are thinking about their mother, their children, their home needs, their friends … They have to do more things simultaneously, so it is easier for them to fall into the spiral of nervous hunger.
Could you suggest some tips to fight nervous hunger?
Get exercise regularly. It can really help to relieve tension and burn excess calories.
But also teach yourself to eat in a new way. Although this is not an eating disorder like anorexia or bulimia, you may still need to plan your snacks. If you can look forward to the meal that you will be eating in just two hours, you can avoid eating more in between.
Read more:
What the marshmallow test teaches us about self-control
We recommend having a good breakfast, eating a fruit or a yogurt in the middle of the morning, and then setting the table for lunch and sitting down to devote some time to the meal. Eating and chewing slowly increases our sense of being full. In the afternoon, make sure to have a snack, preferably a fruit of about 100 calories. Do a full meal at dinner, but make it a little smaller than the lunch, and choose lighter and less seasoned foods for good digestion.
It is also a good idea to make tea and keep fresh vegetables such as fennel, celery, and carrots in the fridge so that when you're hungry, instead of looking for something to eat and ending up with chips or chocolate, you can easily reach for healthy food. Often, nervous eaters are not looking for any particular food; they just want something to munch on while watching TV or working on the computer.
Make yourself drinks that don't have calories, like a homemade tea without sugar. In the summer, you can make your own infusions by adding ginger, orange, and cinnamon to filtered water, and keep it fresh and ready in the fridge. In summer, you can enjoy big watermelon slices that have very few calories but make you feel full. Dig into colorful and varied salads that are appealing to the eye. Instead of ice cream, whether commercial or handmade, try making homemade milkshakes and smoothies with milk, lean yogurt, and fruit. These are tasty foods that don't pack a big caloric punch, and they can help you stick to a healthy diet.
This article was originally published in the Italian Edition of Aleteiaand adapted for an English speaking audience.