It's the late culinary guru's birthday today ... and here's some of the best advice she left us with.
When Julia Child (née McWilliams) was born in Pasadena, California, on August 15, 105 years ago today, little did her parents know that their tiny baby, who grew to be an impressive 6 foot 2, would also become a grande dame in the culinary world, bringing the art of French cuisine to the tables of her fellow Americans.
What in the extraordinary life of this former history major, copywriter, spy (OK, she was officially a research assistant for the Office of Strategic Services, the OSS, during the war but we love the idea of a "Julia Bond"), writer, and TV personality made this woman the much-loved personality she was, and still is today?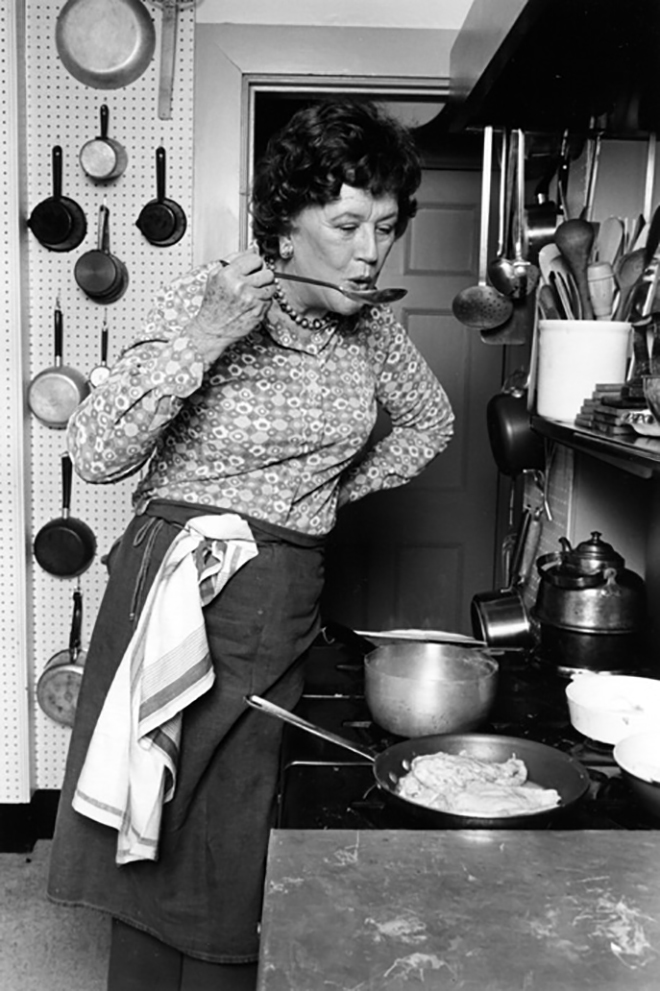 Start with the publishing of her first cookery book, Mastering the Art of French Cooking, in 1961. The fact the chunky volume was 726 pages didn't put anybody off, it soon became a best-seller. Her informative and practical style would prove perfect for the TV screen, leading her to embark on a successful television career that gained her an impressive audience, so much so that her show The French Chefwas the first TV program to be captioned for the deaf, back in 1972. Quite simply Child's approachability, her passion for what she was doing, her cheerful demeanor, and down-to-earth mannerisms allowed the audience to feel what she was teaching was obtainable. She made the idea of cooking enjoyable.
And she never seemed to stop. Her insatiable love of food and cooking meant that she continued to present TV shows, write more books, and set up a charitable foundation throughout her long life. So it seems only natural that we look to the pioneering foodie, who traveled the world with her spouse of 48 years, to share some valuable lessons from some of her most memorable and inspirational quotes … that aren't just for the kitchen.
Love what you do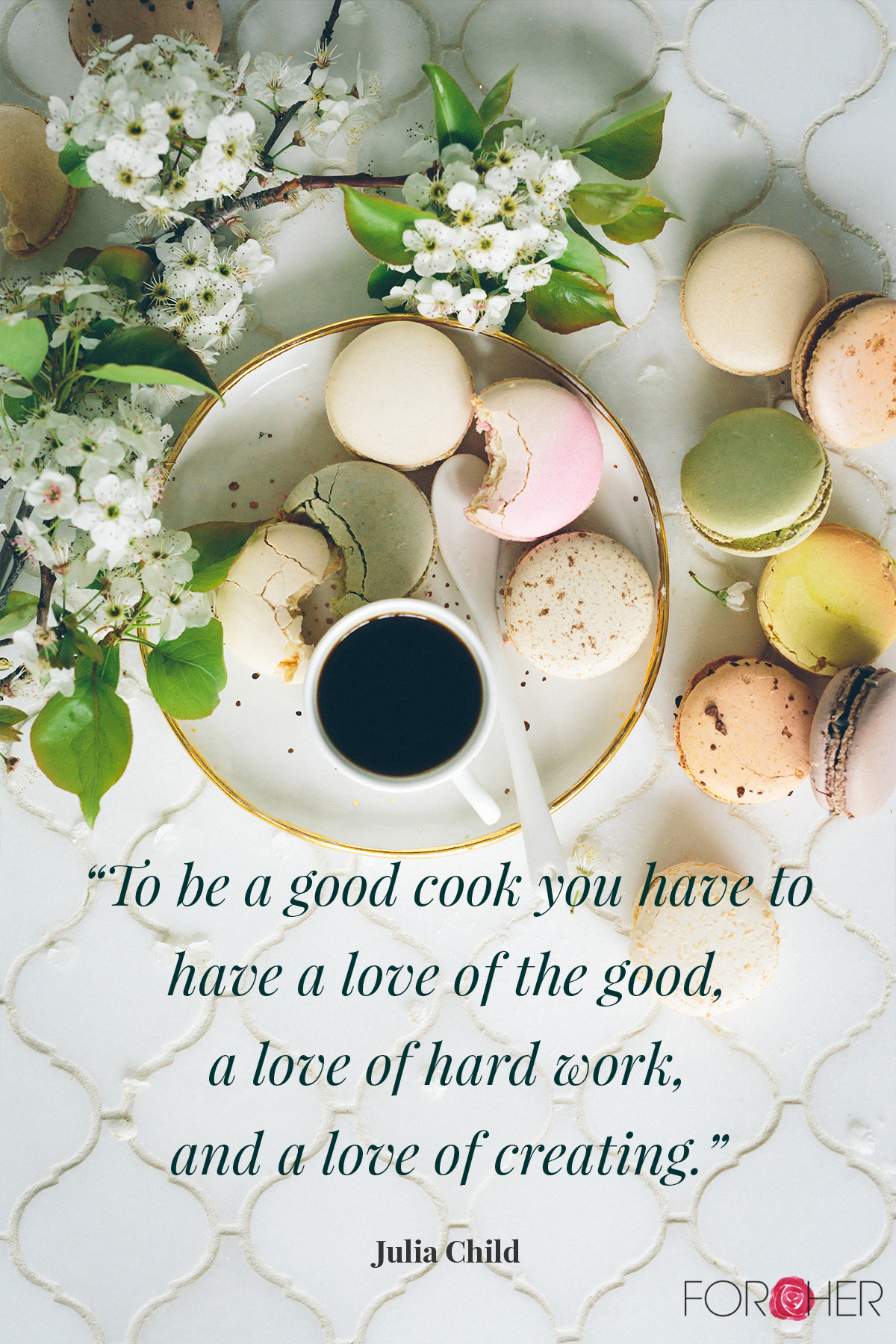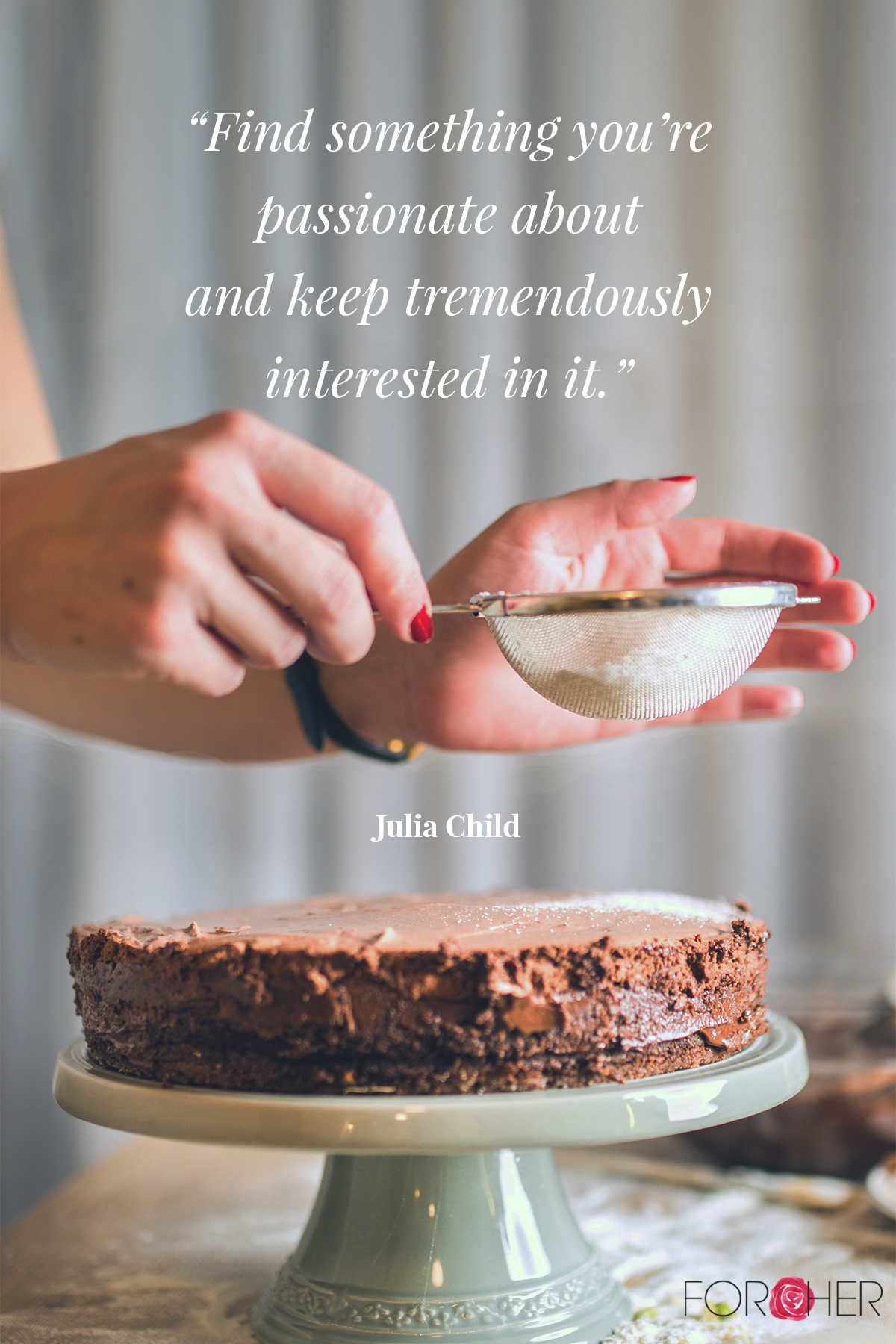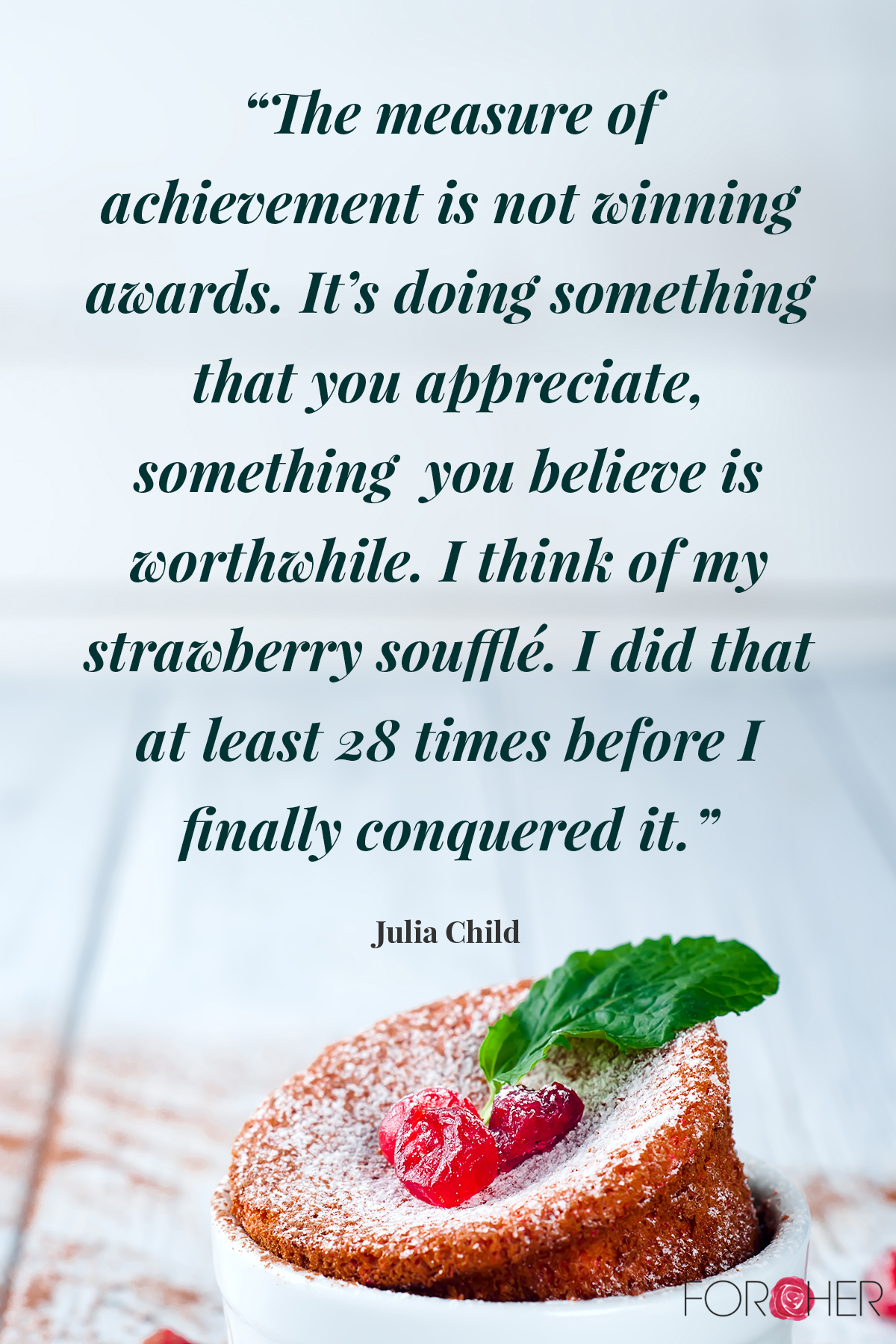 Mistakes help you achieve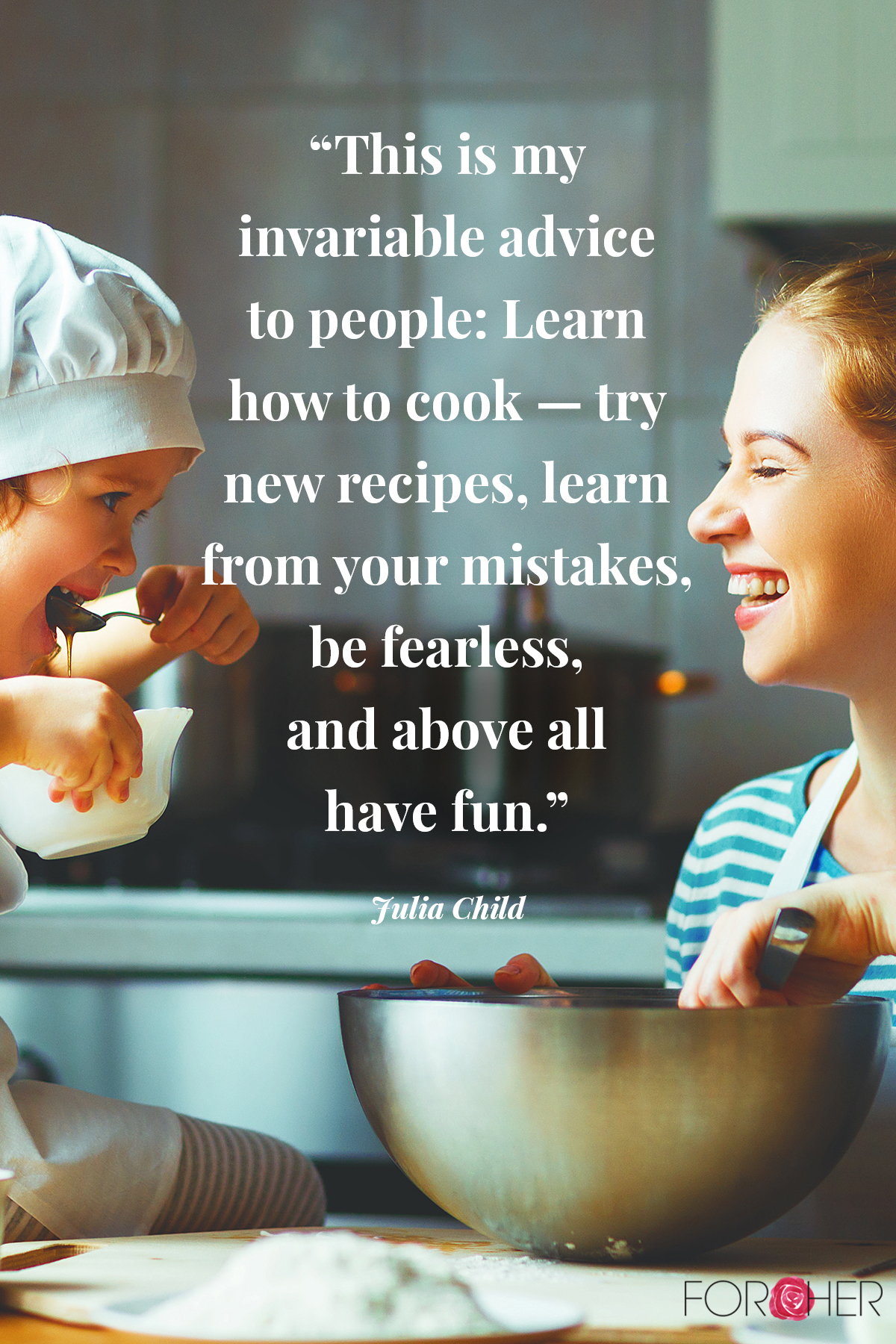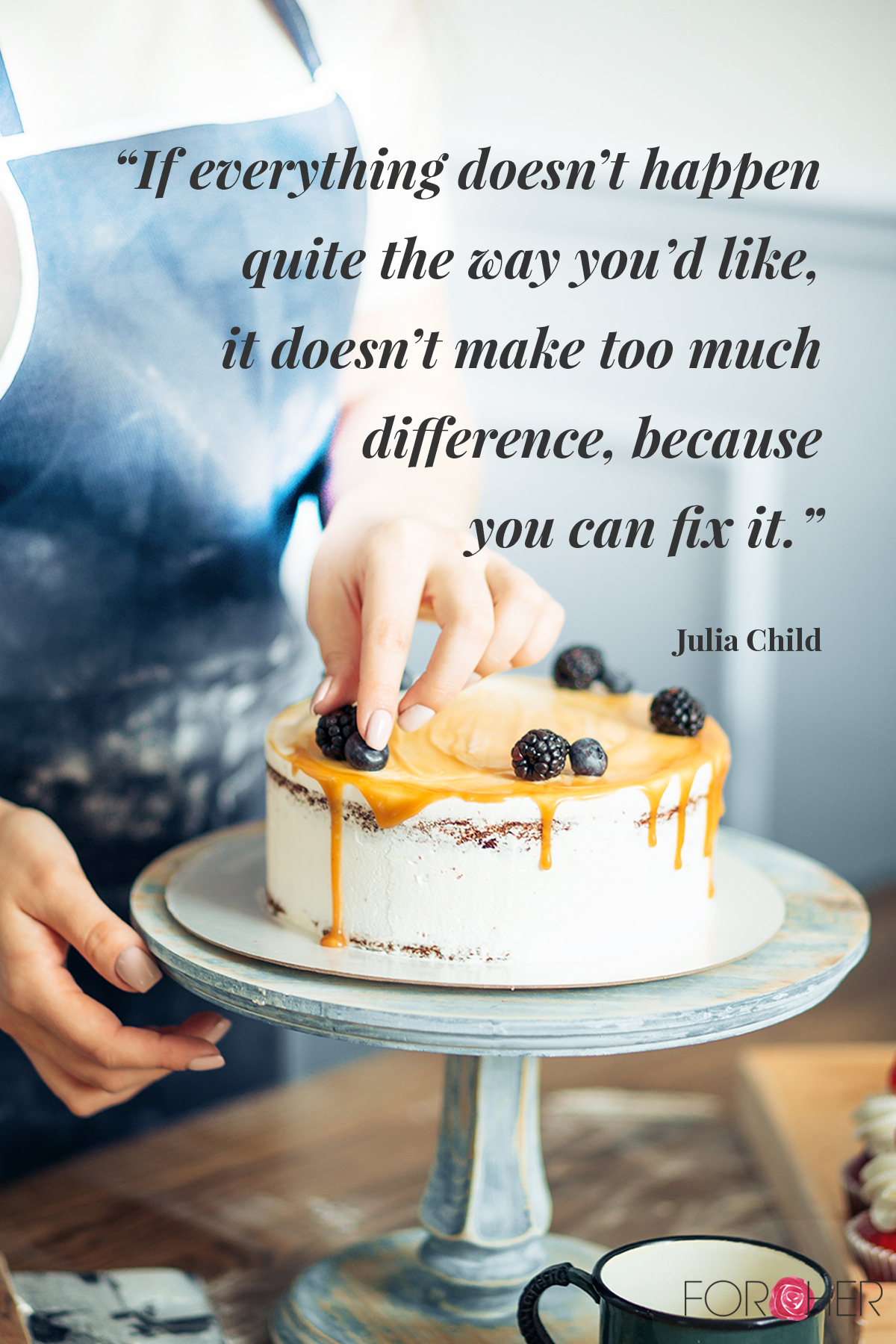 Be confident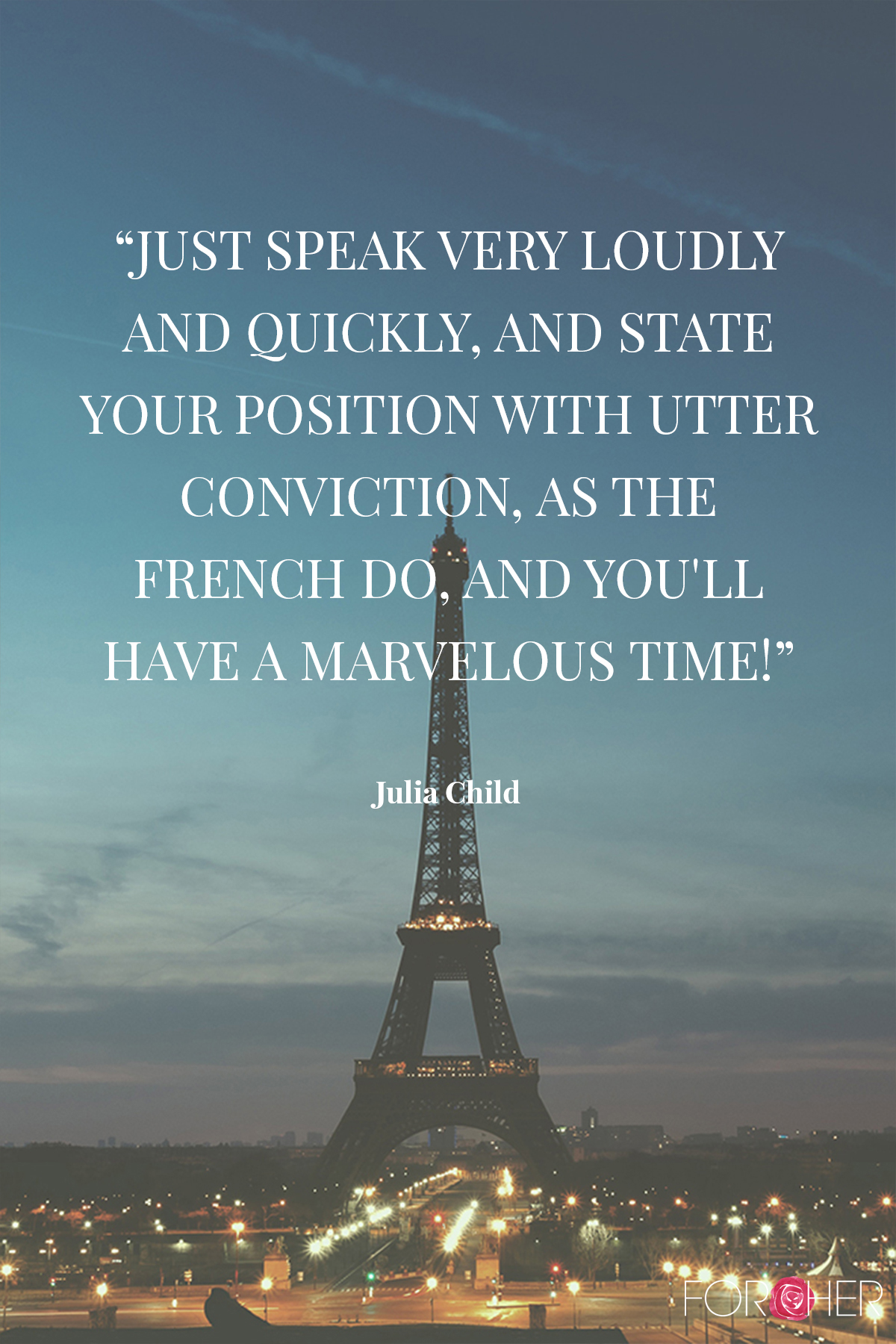 Overcome your fears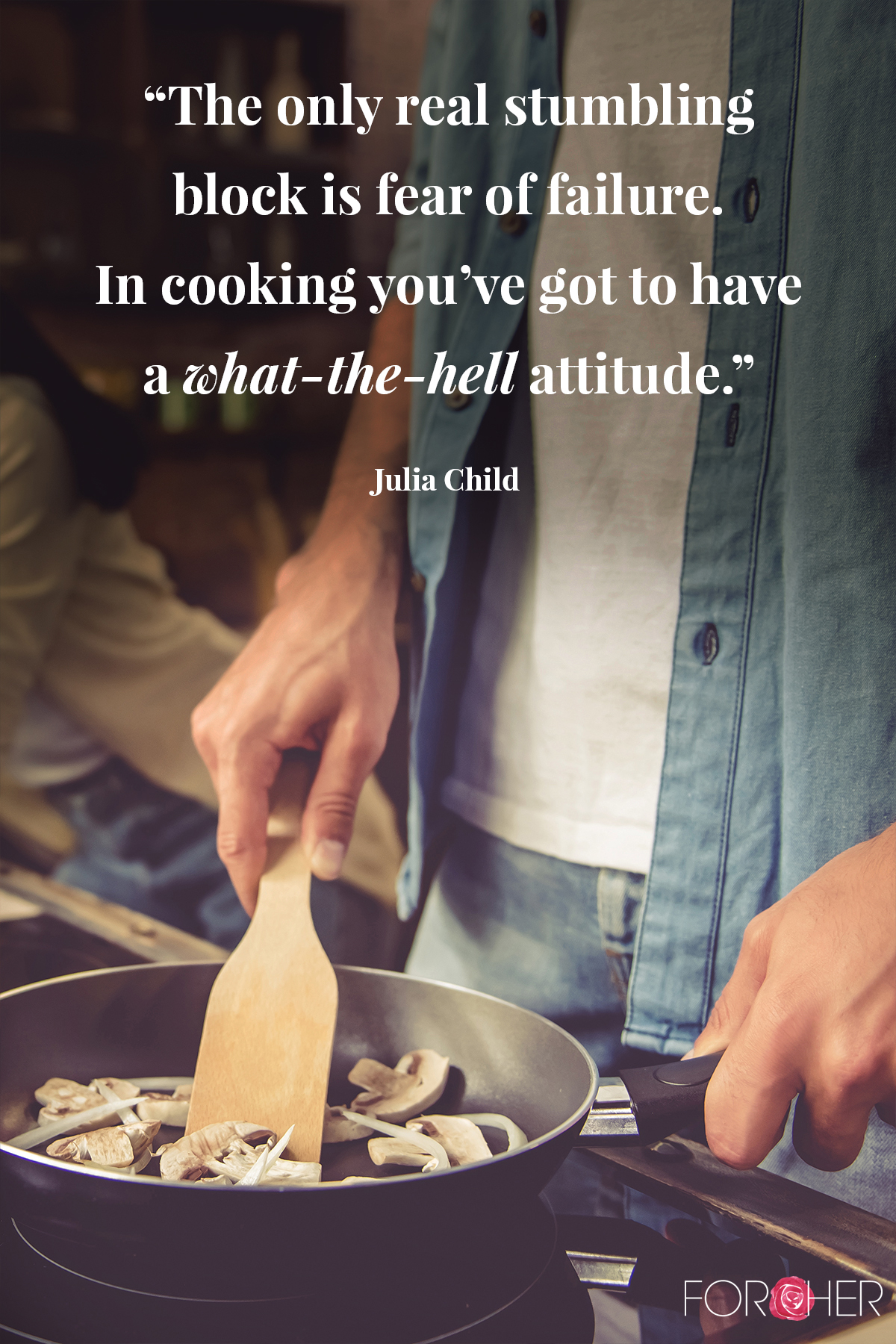 Be ready to learn, and learn some more
Don't be afraid of the finer things in life
Celebrate in style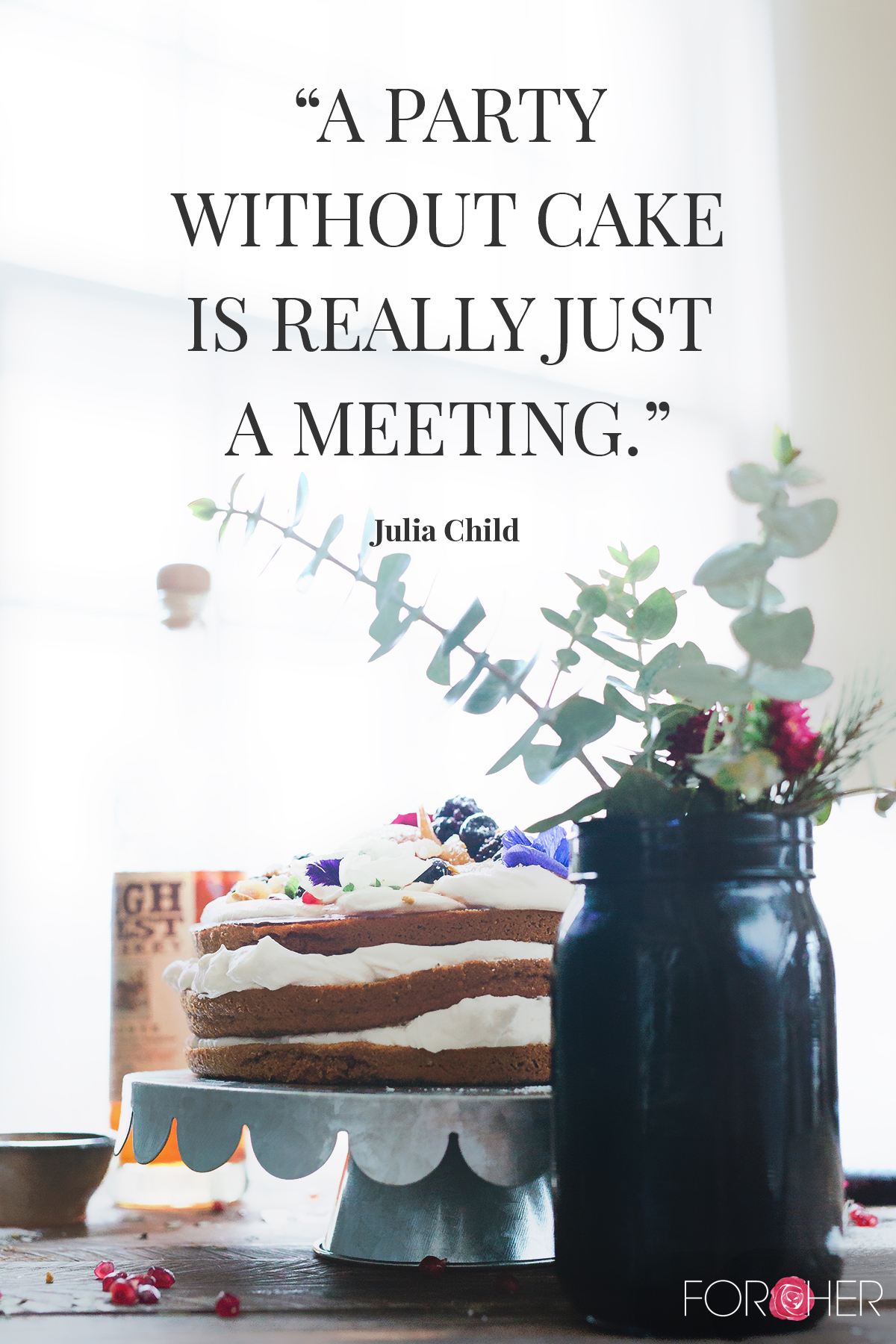 And in love, it's all about the substance