You can see a subtle war between spiritual good and evil in almost every shot.
Enter a well-designed home, and you'll know something about the people who live there: Their likes, their loves, their hobbies, their priorities. Doilies on end tables? They say something. Shelves stacked with shot glasses? They say something else. Walls festooned with family photos can serve as shorthand for entire lives.
Maybe that's why interior design is so important in movies, too. Especially scary ones.


Read more:
Satan is just the stuff of horror movies, he's not real…right?


Horror movies don't have a lot of time for dilly-dally. They're made to frighten the tar out of us, and "terror" and "lengthy exposition" just don't pair well. Think of almost any well-made horror flick, and you'll discover that design does a lot of the movie's heavy lifting. What would Alien be without its maze of claustrophobic, metallic galleries and hanging chains? Would The Shining have been as terrifying had the cavernous Stanley Hotel been replaced by a Motel 6?
Annabelle: Creation — just released this past weekend — is a prime example of that old design adage that form follows function. Everything in and around the movie's creepy old farmhouse is designed to tell a story. And not a particularly pleasant one.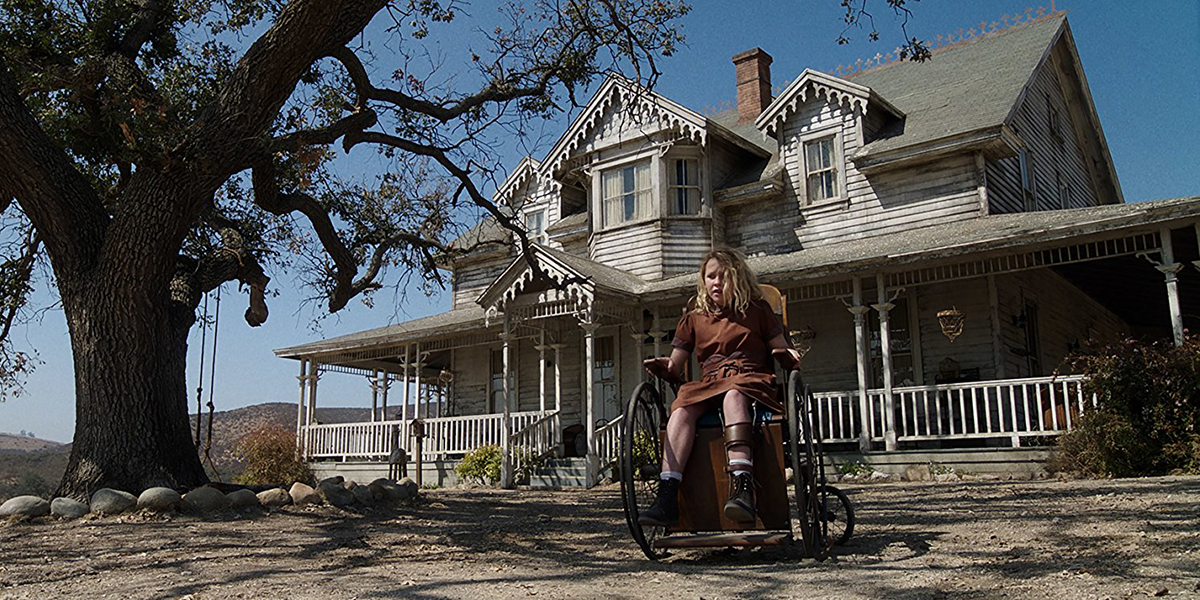 The film centers on a demonic doll named (spoiler alert?) Annabelle. The doll itself is a creature of nightmare — something that, if it was sold at Toys 'R Us, would cause children (and maybe parents, too) to skip the doll aisle forever. We learn that the doll is somehow linked to a little girl named Bee Mullins, who died in a tragic accident years before. The doll also serves as a sort of a doorway between our world and the pits of a Christian hell.
This house isn't haunted as much as it's possessed, and only God and faith can save those inside.
I was struck by how clearly the nature of Annabelle's evil was conveyed through the house's interior design — design that went well beyond black-shadowed corners and dark passageways. You could see a subtle war between spiritual good and evil in almost every shot.


Read more:
The underlying spirituality in Stephen King's 'Dark Tower'


Some of that interior design shows up quite explicitly. Annabelle, for instance, is discovered in a locked closet wallpapered with pages from the Bible and painted with a rudimentary cross. When the door's left open, the camera's angle twists … and we watch the cross rotate upside down.
But Annabelle: Creation tips its hand at its Christian/spiritual warfare underpinnings well before that scene, and with its own front door. Take a look at the window in that door, and you'll see lines of crosses: Those lining the top are right-side up. Those on the bottom are upside-down.
But crosses are everywhere inside the house. In the master bedroom, the shutters have had crosses cut out of them, allowing the sun to filter through in holy patterns. (Samuel Mullins, Bee's father, cut the crosses into the windows to comfort his invalid wife, according to the studio's production notes, but they certainly don't do much to brighten the movie's mood.) The doors all seem to have four panels, and the camera often lingers on the crux partitioning them.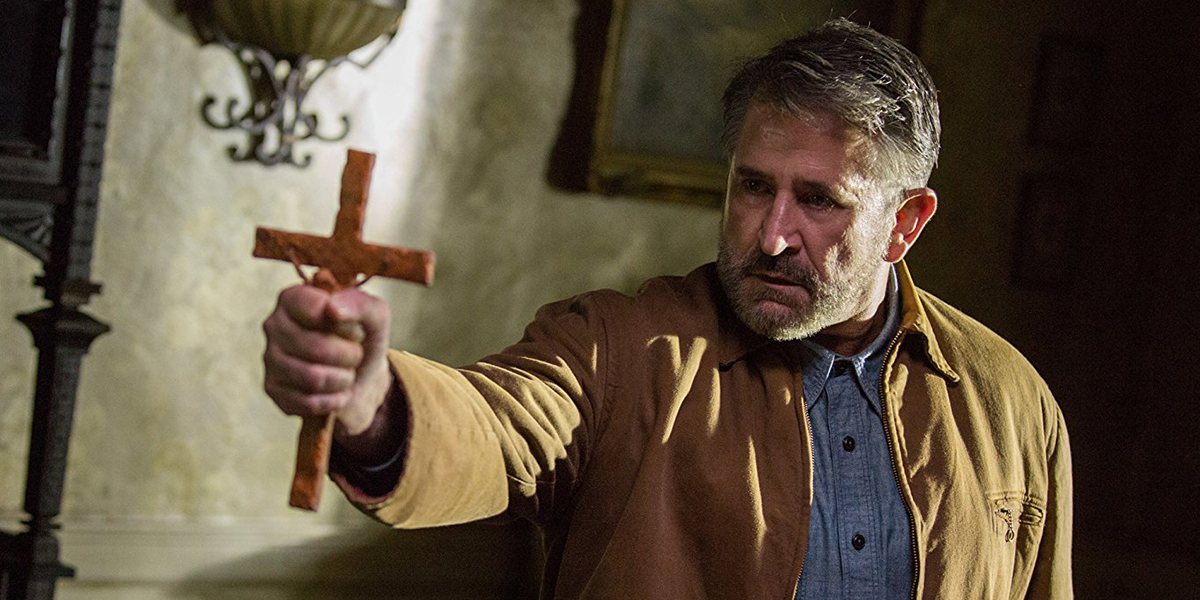 Even when we don't see crosses, the Mullinses' home reminds us of a church. The second-floor balcony's railing is made to look like Gothic windows filled with stained glass. More Gothic window frames can be seen throughout. Bee's own bedroom, undisturbed since her death, has a stained-glass window, too — one featuring, naturally, a bee right in the middle.
But nods to Bee and her influence are found everywhere, thanks to Production Designer Jennifer Spence. The wallpaper is filled with flowers. Carved bees lurk on the anchor balustrades. There are even four honeycomb-shaped picture frames that display dried flowers.
"Jennifer Spence is just awesome," the movie's director David Sandberg says in the production notes. "She did so many cool things down to the smallest details, like hidden crosses and bees everywhere. Her designs really helped inspire a lot of the scares in the film."
In Annabelle: Creation, the farmhouse isn't just a set: It's a player in this terrifying drama — a character as alive and as important as any of those living in it.
It just goes to show you that interior design can truly make a house a home … or a haunting.