We have to teach them to recognize the difference between a social phenomenon and their dignity as people.
What can God do in your life with one Bible verse a day?
Subscribe to Aleteia's new service and bring Scripture into your morning:
Just one verse each day.
Click to bring God's word to your inbox
Technological advances and the growth of social networks have changed our way of being in the world. The early introduction of technological media has made our children adopt different ways of socializing that we as parents often fail to grasp fully.
Text messages and videos have taken the place of phone calls and personal visits, and young people can interact on their cell phones with thousands or millions of people around the world.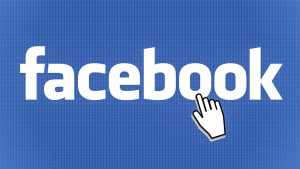 Read more:
"Facebook envy" and how to defeat it
There is much talk about the precautions our children must take with this social interaction, and the dangers they face when dealing with strangers. But there is another topic that parents need to take into account, and that's the culture of "likes." Today, young people have a way of measuring their performance before others and of knowing the impact of their publications, photos, and videos: through "likes."
Our children's normal socialization is hampered by their obsession to get "likes," as this translates into the visibility or acceptance they may crave from their parents. The quest for "likes" can become an addiction that leads young people to post ever more novel or shocking things to get more followers.
Their image before the world is affected as they move away from showing themselves as they are and focus on a kind of advertising campaign in which the image itself must be sold at all costs.
The "likes" culture also has a severe impact on the self-esteem of our young people, since personal interaction and acceptance is replaced by a specific number that determines and affects in a very real way the image they have of themselves and how others value them.
Read more:
Post-truth: When truth serves "likes"
So how can we as parents approach these issues with our children? First, we need to recognize that technology and social networks have an essential place in their lives and that we can't change that.
What we can do is teach them to recognize the difference between a social phenomenon and their dignity as people. It should always be made clear that their value, their beauty or their personality are not determined by the opinion of others of a photo or a moment published on social networks. Our kids need to know that even though these media offer a platform for massive social connection, they can never substitute face-to-face human interaction.
We must also teach by example and demonstrate that, even if technological media are part of our life, we do not depend on them. It would be good to propose tech-free moments in family life, and to focus on interpersonal relationships and different activities in order to show that not everything must be governed by technology.
Read more:
Put Down That Smartphone, for Mercy's Sake!
Finally, we must make sure that our children find in the family a place where they are loved and accepted for who they are. Developing their sense of belonging will help raise their self-esteem and self-confidence, and will make them less inclined to measure their value by the amount of "likes" they get on a social network.
This article was originally published in the Spanish edition of Aleteiaand has been translated and/or adapted here for English speaking readers.