Properly caring for our body and our health is a holy endeavor ... and here are five people who prove it.
Saints have a reputation for being ethereal, otherworldly creatures who only care about heaven. They fast from food all the time and never see the light of day because they spend most of their time praying in dark cells that only have one tiny window, which is why they're all so pale and thin in their pictures.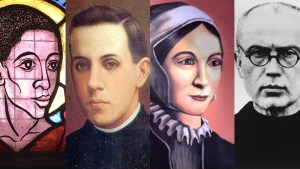 Read more:
4 Saints who stood up to dictators… and what we can learn from them
For some, sure, this may be true. But there are a number of saints who took great delight in their physical health and abilities, whether it was their enjoyment of the great outdoors, sports, or the art of healing.
To be a spiritual person, you don't have to ignore your body. In fact, a healthy care for the body has an intimate connection with our spiritual health. Here are five saints who prove it …