It cannot help but object to the forces of violence, malice, and death.
What can God do in your life with one Bible verse a day?
Subscribe to Aleteia's new service and bring Scripture into your morning:
Just one verse each day.
Click to bring God's word to your inbox
In Wikipedia there is an entry called "Little Ice Age" — a term that was introduced to the scientific world in 1939 — and it describes a pattern of weather experienced in Europe between the 16th and 19th centuries. During this time, unusually cold intervals occurred — around 1650, then in 1770, then in 1850 — and all were separated by periods of slight warming.
So, every hundred years or so, the earth seems to get a bit cooler, then warmer, then cooler. Patterns suggest regulation and normalcy.
So, is climate change real?
Some (including myself, at times) are inclined to look at the European Little Ice Age and our odd modern weather patterns and say: "Every generation thinks what is happening on its watch is unique and meaningful, but this is just called weather. Climate change is real, but natural."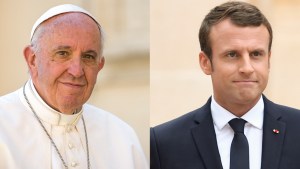 Read more:
Pope Francis, Emmanuel Macron talk climate after US withdrawal from Paris Accord
Others insist that climate change is real, but entirely man-made. However, they undercut their own arguments when they suggest (as some did a few years ago) that religious people should stop burning candles "to save the planet," but then remain silent on the issues of private jets, nighttime sports and popcorn-movie explosions, all of which leave heavy carbon footprints and are hard on local environments. That sort of cognitive dissonance is what convinces many that "man-made climate change" is an elite contrivance.
Scientifically, that debate will rage on, but, theologically, the case may be made that mankind is, in fact, responsible for our climate anomalies, and less through our prayer candles and combustible engines than by our own sinfulness, our injustices, our lack of respect for human life and our own desire to play at being gods by defining new and dubious social "realities."
The violence we do to our fellow humans — through trafficking, war, abortion, neglect, malice of thought and purpose — takes its toll on the earth.
God's creation is of a piece, in the carbon and the stardust and within the intention of the Creator, who willed it all into life and being. It's all supposed to work together, rivers and trees and flowers and bees, and creation itself recoils from that which goes against the intention of the Creator; it rebels against the violence that brings about death when the Creator desires and sustains life; it roils against actions that advance sterility and nothingness.
If you think this is theologically suspect stuff, consider the scriptural testimony of the prophet, Isaiah, who said, "Mountains and hills shall break into song before you, / all trees of the field will clap their hands" (Is 55:12); and take the word of the psalmist who knew that "the rivers clap their hands, / the mountains shout with them for joy" (Ps 98:8).
If these are insufficient, accept the witness of Christ Jesus himself, who declared that if His disciples did not proclaim the Good News, "the stones will cry out!" (Lk 19:40).
And if that is still not enough, consider the testimony of the earth itself, which — upon the death of the All-Good Incarnation — convulsed in objection to the injustice.
In its balance, creation reflects God's justice; it cannot help but object to the forces of violence, malice and death, because creation is cooperative and alive, and life knows what life needs. Scripture tells us the earth groans; it objects, because what is natural and pure cannot live in harmony with what is unnatural and impure. Thus the earth roils to be rid of the sin that intrudes upon perfection, and there are the floods and earthquakes and volcanoes, the pestilences and unusual signs and tremors that Christ Jesus himself spoke of.
Considered in this vein, one can finally say with real conviction, "the strange weather attributed to climate change, the un-flaring sun, the volcanoes, the earthquakes — yes, it's all real." And, yes, through our sins against life and its Creator, it appears to be truly man-made, after all.
[A slightly different version of this piece first appeared online earlier this year.]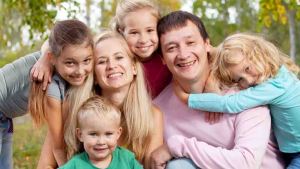 Read more:
The overpopulation myth: Catholic teaching on how having children is good for the environment