It's even more important than book smarts and the key to healthy relationships.
Need an idea for Lenten almsgiving?
Help us spread faith on the internet. Would you consider donating just $10, so we can continue creating free, uplifting content?
Make a Lenten donation here
When we're looking to start a relationship, we all have qualities we're looking for. Maybe it's to date someone attractive, smart, and responsible. Perhaps honesty, love of family, or a good sense of humor are what you keep an eye out for when looking for a significant other. But have you ever stopped to observe a potential mate's emotional intelligence?
Emotional intelligence became a buzzword over 20 years ago. Dr. Daniel Goleman, an internationally known psychologist, conducted research and found that emotional intelligence, which he labeled "emotional quotient" or "EQ," was just as important (if not more so) then intellectual intelligence or book smarts.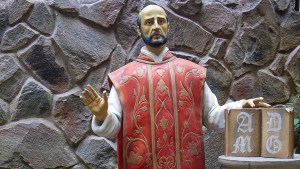 Read more:
4 Ways St. Ignatius can help you grow in emotional intelligence
EQ is still being researched today, with Travis Bradberry and Jean Greave's Emotional Intelligence 2.0being the latest addition to literature on the subject. Researchers agree that emotional intelligence measures how aware someone is about themselves and their relationships with others. Although a majority of the research done on emotional intelligence has looked at the impact it has in the workplace, emotional intelligence also plays a huge role in intentional romantic relationships, too. After all, if the person you're dating (or looking to marry!) knows who they are and is also aware of their relationship with you, discernment will be much easier.
Here are four ways to recognize someone's emotional intelligence…
1. They know themselves
In their book, Bradberry and Greave write, "People high in self-awareness are remarkably clear in their understanding of what they do well, what motivates and satisfies them, and which people and situations push their buttons." A person with a high EQ possess a sense of self-awareness.
Emotionally intelligent people are also able to describe their emotions. Bradberry and Greave call this "emotional vocabulary." Someone with a high EQ is able to vividly describe what is going on inside. If someone is going through a rough time but has the vocabulary to verbalize their emotions, instead of shoving their emotions down because they don't know how to address them, this makes problem solving significantly easier in a relationship because both people involved are aware of what the other is going through.
2. They manage their emotions
"Anyone can become angry — that is easy. But to be angry with the right person, to the right degree, at the right time, for the right purpose, and in the right way, this is not easy," Bradberry and Greave write.
Someone without a healthy EQ is unable to control their emotions. Instead, they are swept away by their feelings. Since their emotions control their actions, they're unable to take a step back from the situation and reply in a calm manner. People with a low EQ can't respond to a situation because they're too busy reacting. Another sign of someone with a lower EQ is their ability to hold a grudge. Grudge-holding occurs when someone's emotions control their actions. Bradberry continues, "Holding onto a grudge means you're holding onto stress, and emotionally intelligent people know to avoid this at all costs. Letting go of a grudge not only makes you feel better now but can also improve your health."
3. They're aware of the needs of others
Being able to assess a situation from another person's viewpoint is a good indicator of emotional intelligence. Empathy plays a large role in someone's EQ. The emotionally intelligence person is able to think about another person's situation, understand their frustration and recognize the source of their actions.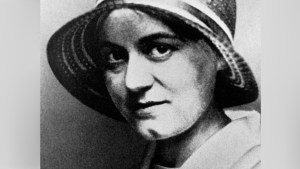 Read more:
4 Ways to develop empathy according to Edith Stein
But empathy is a learned behavior that comes with lots of practice. "It takes practice to really watch people as you interact with them and get a good sense of what they are thinking and feeling," Bradberry and Greave write in their book.
4. They're great listeners
When talking about an emotionally intelligent person's ability to understand others, Bradberry and Greaves emphasized one's ability to listen. "This sounds basic, almost too basic to mention, but listening is a strategy and a skill that is losing ground in society," they both explain. "Most people think they are good listeners, but if adults played 'The Telephone Game' today, how accurate would the final message be? Listening requires focus, and focus isn't easy because we're stretched in several directions."
If someone has the ability to listen for listening sakes (not just to respond), it's a good indicator of their levels of emotional intelligence. If they are willing to sit down and understand where you are coming from, you'll both be able to tackle hard situations together much easier.