Here are some suggestions for being more efficient the next time you take a trip.
What can God do in your life with one Bible verse a day?
Subscribe to Aleteia's new service and bring Scripture into your morning:
Just one verse each day.
Click to bring God's word to your inbox
Summer vacation may be only a memory now, but it won't be long till you're planning and packing for the next big escape, perhaps for Thanksgiving or one of the long weekends this fall. For most of us, packing is a delicate and stressful moment. There are those who prepare well in advance … and there are those who wait till the last minute, going to sleep three hours before the alarm or rising at dawn to finish their toiletries bag. And we all end up leaving out something we thought was indispensable (like the tenth pair of shoes) and shoving our phone into whatever spare space we can find.
Not to mention the complication of packing suitcases for the whole family! And sandwiches to feed the kids for long car rides … and the medicine bag … and fielding questions like, "Mom, what book should I bring to read?" or demands like, "I want to bring my pillow, because I won't like the ones at the hotel or Aunt Mary's!"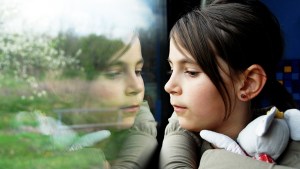 Read more:
How to travel overseas with kids — and actually enjoy it
I remember my mother used to say, "Put the things you want to bring on your bed and I'll pack them up." And then my mom would find herself in front of large pyramids of clothing, because apparently, I was packing more for a permanent move than for a short stay at the beach. It took many years and as many vacations to improve in this way; today, I do a little better because of my husband's reasonableness and practicality. He is the champion of packing clothes and various things in perfect Tetris style.
Here is some practical advice to help you pack your suitcase — or suitcases — in perfect relaxation, maybe even with a glass of wine in hand.
This video by Howdini also gives great advice on how to pack your suitcase to maximize space and avoid wrinkles. What's the magic word? Roll it up!
Make a list of things to bring
True, it may seem somewhat exaggerated, but lists always help. They're useful reminders to focus on the essentials and not give in to the temptation of trying to cram everything but the kitchen sink into the suitcase. Personally, I remember writing out a list just one time, for a very special trip: my honeymoon!
Choose your clothes based on the destination
It's pointless to fill your suitcase with clothes for every occasion! A bit of everything? No, it's not worth it! At the beach, you'll need coverups, bathing suits, light dresses, linen clothes, white trousers, a straw hat, and sandals. For a trip to the mountains, you'll need at least one sweatshirt, a windbreaker, a fleece, and then pants and shorts, short-sleeved and long-sleeved t-shirts, a down jacket for the evening, a wool sweater, or a turtleneck. For the city, you'll want practical and light skirts, comfortable shoes, a hat, cool dresses, a large but lightweight bag and moleskin for foot blisters. Walking so much with the same pair of shoes can be annoying.
Plan your outfits in advance
To avoid bringing too many clothes, choose your outfits in advance. The trick is to be able to use the same pieces in multiple combinations. With a dressier shoe and a belt, daytime sportswear can become a stylish evening outfit. Accessories are useful allies to change up your look and help you keep your suitcase on the light side.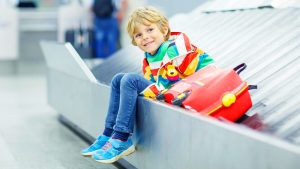 Read more:
5 Do's and don'ts of traveling with a large family
Choose your suitcase based on the type of transportation
For flights, it's best to use a semi-rigid suitcase that fits within the airline's recommended measurements for size and weight (check before leaving the house!) so that you don't have to pay extra. For travel by car, ship, or train, you have a lot more options and can pack more, although wheeled suitcases are always recommended — especially for your husband, who will have to carry most of them.
Roll it up
Roll everything, from underwear to pants. Rolling is the best way to maximize your space and fill the empty holes in your suitcase. Another recommended technique for larger clothing is the the overlapping layer formation technique, described in the video above (and others). Once you arrive at your destination, hang any wrinkled clothes in the bathroom, so when you take a shower, the steam will get rid of wrinkles and refresh your clothes. Seeing is believing!
Zip up your suitcase and relax!
If you end up forgetting something, take a deep breath before you get angry and spoil your trip. You are on vacation, not on the moon! A toothbrush, deodorant, arm floaties for your son, a book to read … you can always pick these up at your destination, right? You actually forgot them for purpose: because you are generous and want to stimulate the economy of the place that will host you! So, smile and relax … vacation is about traveling with the ones you love, not about winning the "Miss Perfect Suitcase" prize!
This article was originally published in the Italian edition of Aleteia and has been translated and/or adapted here for English speaking readers.