Her own visual impairment encouraged her to help others with the same condition.
What can God do in your life with one Bible verse a day?
Subscribe to Aleteia's new service and bring Scripture into your morning:
Just one verse each day.
Click to bring God's word to your inbox
Being a teacher goes beyond just imparting knowledge. It's a vocation. Teachers complement parents in the formation of children as human beings and, because of this, the best teachers are always remembered.
Helen Keller maintained a friendship with her teacher Anne Sullivan for over 40 years and even was present at her death. The reason? It was she who taught Keller how to read and write despite Helen's being deaf and blind.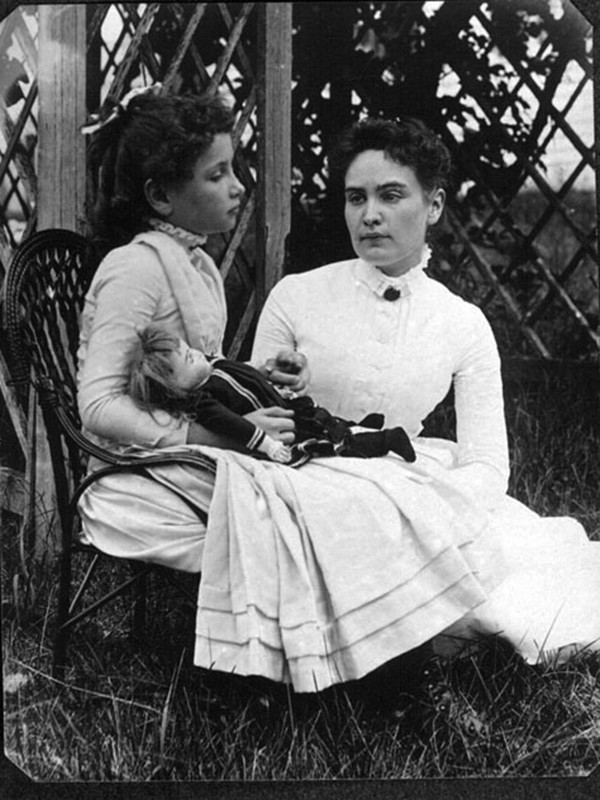 Interestingly, Sullivan herself, although not completely blind, had vision problems. She was born in 1866 in a humble home in Massachusetts and, as a child, contracted a disease called trachoma, which over time, made her completely blind. She enrolled in the Perkins Institute for the Blind in Boston, and had several operations while she was there. Although, she didn't regain her sight completely, her vision improved greatly, and Sullivan graduated with honors, and was even hired as one of the school's teachers.
She learned the manual alphabet to help blind children educate themselves so they would not be so marginalized by society. Then the Keller family arrived from Alabama, seeking help for their 7-year-old daughter Helen who had been blind and deaf since she contracted a fever at the age of two, which left her unable to communicate and subject to terrible tantrums.
The Perkins Institute's director assigned the case to the young Anne Sullivan (then about 20 years old), who went to Alabama with the Keller. Sullivan was dedicated to teaching the Keller to speak, read and write. She had her touch things with one hand, and in the other, she wrote with her own finger what it was. For example, while Keller had one hand under running water, Sullivan helped her spell the word "water" with the other.
So, little by little, Keller learned to read. To write, she got a special ribbed board so that, she could form letters with a pencil. And to teach her to talk, Sullivan would put Keller's hand on her throat to feel the vibrations and encourage her to try to repeat them. This was the most difficult exercise, and as she saw no great progress, Sullivan sought the help of a voice teacher so that Helen could speak clearly … and they succeeded.
Helen the student continued her training in several institutes and even managed to be accepted at Radcliffe College, where she graduated with honors, becoming the first deaf person to obtain a university degree.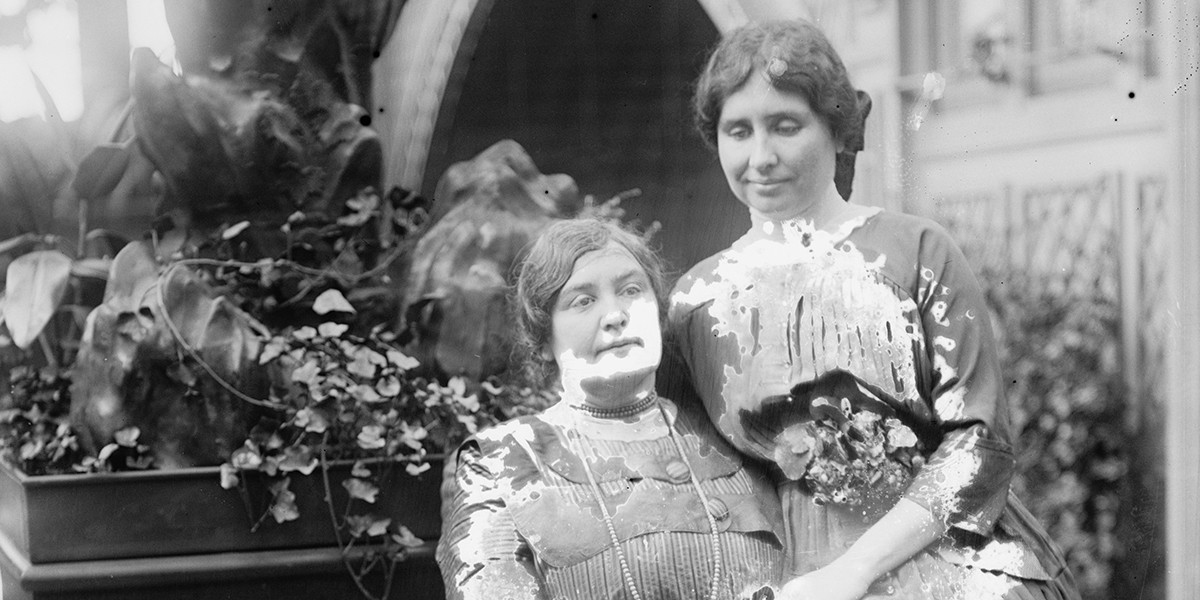 Sullivan and Keller never separated and became best friends. In fact, they gave talks together and published a book about their experience.
Sullivan died in 1936 in the company of her student, who became a renowned writer, speaker and political activist for the rights of the underprivileged. In 1962, Hollywood made a film version of a teleplay about both, entitled "The Miracle Worker," which won two Oscars.
Keller passed away in 1968 and the ashes of both women reside in the National Cathedral of Washington, DC. What do we learn from this? Behind a successful and inspiring person often lies the effort and dedication of a great teacher.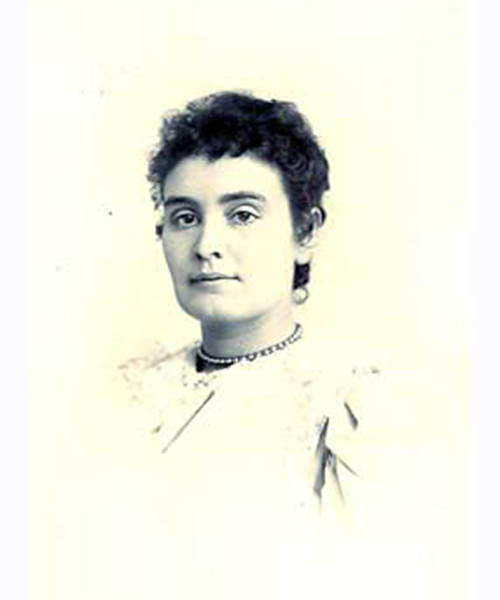 This article first appeared in the Spanish edition of Aleteia.