Here's a way to satisfy your sweet tooth and support religious life at the same time.
Americans spend an average of $1,200 per person a year on beer. Their neighbors to the north spent a cumulative total of $22.1 billion on alcohol in 2016.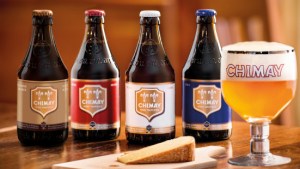 Read more:
How to enjoy beer like a Trappist monk (VIDEO)
If you choose your beer and alcohol wisely, some of that money could end up in the hands of religious communities.
The same is true of a host of other products: olive oil, cheese, and candy, just to name a few. You just have to know where to shop.
Beer, wine and spirits
Monks became brewers in the 6th century when St. Benedict of Nursia wrote the rule for his community and decided that his monks should support themselves by the work of their hands and donate to the poor whatever money they raised. Beer factored in quite nicely: They could make it themselves and it was something to share with weary travelers and pilgrims who came to them.
Today there are 11 beers around the world that are still produced in Trappist monasteries and help fund charity and social work for people in need. One of those is Spencer Trappist Ale produced by the Trappist monks of St. Joseph's Abbey in Spencer, Massachusetts. There are also six Trappist beers brewed in Belgium, two in Holland, one in Italy, and one in Austria.