These tips will benefit you, your neighbors, and the environment.
Read on to see how sustainable city living can enrich your life and the lives of others.
More than half of the world's population lives in cities. According to data from UN-Habitat, city populations consume 78 percent of the world's energy and emit 60 percent of all carbon dioxide. Urban sprawl has made us more dependent on cars (and therefore, fuel), which means more pollution. People who live in suburbs or in large metropolitan areas are constantly on the move.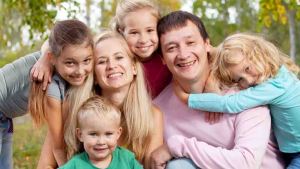 Read more:
The overpopulation myth: Catholic teaching on how having children is good for the environment
Most of us don't have the freedom to live far from the city, but we can still aim for a lifestyle that is more respectful of nature. Today there are the so-called "slow movements" that aim to restore a more human pace of living, to make us less frenetic and more mindful of the things we use. There is also a push toward being not just passive consumers, but responsible and informed buyers who are aware of the environmental impact of each purchase we make. A responsible buyer looks to consume goods that are produced close to home; for example, why buy bananas that have traveled thousands of miles by boat when you can have fresh local produce? We have to consider the fuel that was used to cultivate the product and the ecological impact of its transportation across half the globe before it gets to our table.
When we have this proactive mentality, we are not only concerned about what we buy and where it comes from, we also look to improve the places where we live, and seek to enrich the people who live alongside us. If you're interested in more sustainable – and less anonymous  — city living, try these tips.
1. Think of your neighbor as a treasure
If you can still choose where to buy your home or if you are planning to move, don't just think in terms of a house: think also of the neighborhood. Neighborhoods have been proven to strengthen social ties, increase solidarity and intergenerational dialogue, and stop marginalization.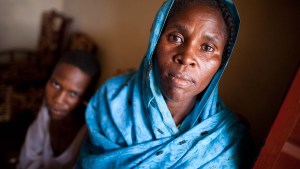 Read more:
17 Steps to save the world
When a family reaches out to a neighbor (perhaps an elderly person) who lives alone, there are often mutual benefits. That person may have gifts that he hasn't been able to use because of living alone, and he can be a valuable source of wisdom and experience for the family's youngest members.
2 Buy local products and services, from local providers
This is not necessarily a matter of frequenting the trendy and expensive organic or "fair trade"supermarket, or the artisanal bakery, which may be out of reach for many people. It's about discovering local shops that offer quality goods or a special way of serving them (and at a reasonable price). One tip: look for vendors that sell locally produced goods, such as farmer's markets, fishmongers, greengrocers, bakers, butcher s… and also local shoemakers, upholsterers, tailors, and so on. Consider joining a food co-op by googling what operates near you, or checking resources like Co-op Directory Listing.
3. Culture and leisure
Do you want to learn a new language? Would you like to try doing Pilates or Zumba but doubt your ability to persevere in it alone? When did you last go to a concert or read a book?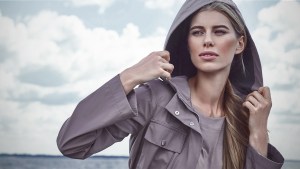 Read more:
Why we all need to get behind the trend of sustainable fashion
The schedule of local cultural activities is at our fingertips with the internet. Many cities have special websites dedicated to promoting local events; you can also check, for example, the nearest library's website or Facebook page, local activities on Meetup.com, or the website or your nearest YMCA, and take note of activities that can open your horizons: book readings, museum events, concerts, athletic events, etc. Many libraries also offer discounted or free tickets to nearby museums and other cultural institutions!
4. Play sports!
Speaking of athletic events, city living does allow for outdoor sports. You can always go for a run or a walk in the park, but maybe you want more. In that case, you can also join team sports like soccer, basketball, or even a golf club. Or you can join a gym and sign up for classes. If you look in the right places, you'll find many competitive events, like road races for runners, tournaments for pickup basketball or flag football teams … the works!
Whether you are looking for a marathon or a small game of bocce in the park, a city will generally have something for everyone. Meetup groups can also help you find your cup of tea.
5. Discover new hobbies
When you live in a city neighborhood close to work, you have more free time because you don't have to make that long commute. While it's true that you can use your time on the train or bus to read, living close to work gives you the freedom to read in other places that are more relaxing and enjoyable, or to participate in a book club.
Let's revive social hobbies like dancing, touring the historical architecture in the city, knitting, baking, or tai chi.
6. The home garden
Is your green thumb itching for action? Maybe it's time to organize your little garden at home. You can start by looking for a suitable space: a patio, a balcony … If you have limited space, even a window shelf may be enough to start planting the seeds of aromatic herbs that you can use in your kitchen. Parsley, lettuce, chives, and mini peppers or cherry tomatoes make you feel closer to the earth in the midst of the concrete.
In some cities, the recovery of urban spaces and the need to get people involved in positive ways with the community has created a new model: the urban garden in a public space. Neighbors — perhaps people who had worked in the countryside and know about agriculture, or even people with no experience at all — often use gardening to get some physical exercise and build good neighborly relationships.
As you can see, neighborhoods in the city have great potential for enrichment. We just have to choose the right places and invest in them to reap their benefits, and to contribute to the renewal of our cities.
This article was originally published in the Spanish edition of Aleteia and has been translated and/or adapted here for English speaking readers.