Travel broadens the mind, but what exactly can be learned with a knapsack and a map?
What can God do in your life with one Bible verse a day?
Subscribe to Aleteia's new service and bring Scripture into your morning:
Just one verse each day.
Click to bring God's word to your inbox
Every journey — whether to the end of the world, or to the little corners of your town — can be a tremendous lesson about relationships, the miracles of nature, the meaning of life, other people, and ourselves. Sometimes, all we have to do is turn off the GPS and look at a map instead, or drop the map completely in favor of intuition, and charge on, regardless of fears and misgivings.
Read more:
Where your pleasure is, there is your treasure; where your treasure, there your heart; where your heart, there your happiness.
That's how my journey started. It was the end of a warm September. My blue backpack almost ripped at the seams as I used my knee to push in another layer of clothes for all four seasons. My mom asked if I had packed a sewing kit (it could come in handy!) and a first aid kit (a must for travelers), and my dad discreetly checked to see if I had a flashlight (basic!), a Swiss army knife (to cut bread or put together a piece of furniture), and pepper spray (all kinds of creatures roam our planet!).
I went off, alone, into the unknown. A year of travel (combined with studies) taught me some very valuable life lessons. Even though a few years have gone by since then, I still remember what I learned while traveling far from home.
1. People are good
I ate what they shared with me. I traveled hundreds of miles in their cars. I slept in whatever bed they could offer me. And, you know what? None of those people hurt me; on the contrary, I experienced incredible kindness. Giovanni showed me Florence at night, Siena during the day, and the flavor of pasta with truffles. Vincent went 90 miles out of his way, which made him late for work, just so he wouldn't have to drop me off in a bad neighborhood. Roberto changed my bicycle tire — in white gloves! The chef of an exclusive restaurant washed fruit I bought at the supermarket. A receptionist at a six-star hotel gave me a beautiful map when I stood on the red carpet before her, lost and wearing muddy sneakers. All for free.
2. It's good to eat breakfast
Italy in the morning smells of fresh apricot croissants, crisp newspapers, and espresso sipped with friends. Very few people eat breakfast at home alone. People are together in coffee shops and know how to enjoy each other's company. They talk to strangers, and they are kind to each other — at the post office, in the store, and on the street too! Of course, there isn't always time for such enjoyment in the morning, but it's good to get up earlier sometimes so you can enjoy it.
3. You can survive without money
Once, I got in a real bind. It was a July night in Cinque Terre, on the Italian Riviera. I had planned to spend the night under the stars on the beach, and I was sure that I still had 50 euros to hire a taxi; however, I soon discovered that my wallet was empty, and my credit card was blocked. I had to get to a village few miles away, and it was already after 10 p.m. Thanks to the help of strangers, I made it, despite my predicament.
4. You don't need much to live
So what would happen if you slept on the floor for a few nights, wore the same shirt for five days in a row, didn't dry your hair with a hairdryer, washed yourself in the cold sea every day for a week, and only ate sandwiches on French bread with ham and tomatoes? Nothing bad. You really wouldn't die. You would discover some important truths about yourself, such as how many unnecessary luxuries surround you in your everyday life — and how much you think you need them.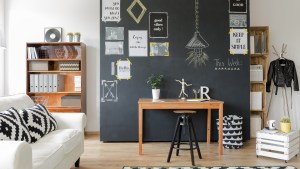 Read more:
Lessons from the saints on how to be a minimalist
5. Everything is grace
There was a time when I didn't like to leave my orderly world, in which I had created my own schedule and I did what I wanted according to a plan. I was afraid of change and spontaneity. One day, I simply decided to make a change; when I left on that trip, it was like jumping into the deep end of the pool of the unexpected. I began to do things without a plan, becoming totally dependent on other people and on the weather — and I had an incredible experience of God's protection and guidance! He put angels on my path and solved all my problems. His love came to me through other people's kindness, and in a feeling of peace, trust, and safety. It came in the sunrise in the Dolomites, in the Neapolitan night on a rooftop, in the smell of cities full of flowers and olive gardens in Umbria. I couldn't stop thinking that each day is a gift of grace.
6. Enduring happiness comes from appreciating the little things
No one says that we have to feel like rolling on the floor with laughter every day; that's not always justified. Instead, I am looking for joy that is deep and true, that fills all of me—the kind that isn't limited to short bursts. I want the happiness that comes from appreciating simple things, and that endures. I look for it in the smell of coffee, in the faces of passersby, in spontaneously swimming fully dressed, in the search for berries in the forest, and in a quiet prayer at church. Sometimes it takes a temporary change of scenery for us to notice all the simple joys that are around us.
7. You need friends
Happiness is real when we can share it. What good would it have been if I had seen beautiful landscapes, taken pictures, and only posted them on Facebook to get likes? Virtual admiration would have had no meaning if I couldn't also cry out to the person next to me, "Look, look! Do you see this?!" What was important was that I had someone to jump for joy with, someone to try sandwiches with me in Florence and ice cream at midnight in Rome, someone to cry with from being tired, to fall asleep with on a balcony, to argue till we were red in the face, or to be silent. The people I could put a Band-Aid on, or could make linden tea for when they had a cold—those people were important. Also important were the people who sat by me when I had the stomach flu in the middle of the city, and those who missed me and wrote letters to me.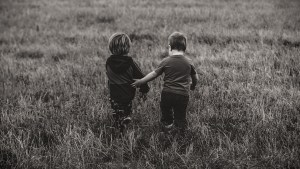 Read more:
There is nothing on this earth more to be prized than true friendship.
8. Memories are important
When I stay home for a long time, I become sad. I often look at a map; I like to read about customs in different parts of the world and plan to visit them one day. I keep saying to myself, "I have to go somewhere!" That's when memories help. Piles of photos, post cards from each visited city, and my notebook (I'm on my fourth one by now). I write everything in there: my experiences, inspirations, recipes, and addresses. I describe places, catch a moment, and sometimes I ask other people to write a note in there as well.
This article was originally published in the Polish edition of Aleteia, and has been translated and/or adapted here for English speaking readers.