St. Paul speaks of a "holy hardening," and this is what we need to be able to "boast of our afflictions."
What can God do in your life with one Bible verse a day?
Subscribe to Aleteia's new service and bring Scripture into your morning:
Just one verse each day.
Click to bring God's word to your inbox
Here we go again, you may be moaning as a painful situation rears its ugly head one. more. time. Perhaps you've prayed for a miracle for years, decades, even a lifetime. Maybe you're exhausted from asking God to answer a prayer, or just flat angry at him for apparently not hearing you—especially if you've begged incessantly for something good, like a healing, conversion, or cure—something God would surely want, right?
Why does God allow our prayers to go unanswered?
I've faced this painful dilemma many times in my walk with God, and I know the agony of waiting all too well. It's sort of like being stuck in excruciating labor at nine centimeters dilated, and the baby just won't come.
For 25 long years I prayed for my late husband's conversion—only to see it happen on his deathbed. I prayed and fasted fervently for my precious little brother's deliverance from addiction, only to receive "the call" that at the tender age of 35, it was too late. Today, I'm watching several people I love play Russian roulette with life. I'm trying to keep praying, breathing and hoping as I wait for the hammer to fall.
As I travel around the country to speak, and now counsel clients in my office, I meet more and more people facing the same conundrum:
How do we live in the tension between hope and disenchantment when our prayers seemingly go unanswered?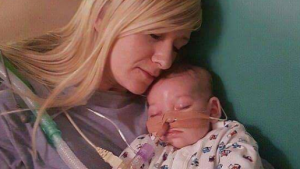 Read more:
Why didn't God heal #CharlieGard?
Having been forced to dig deeper into this mystery, I've sought God's wisdom to help me understand. I've gazed long and hard at Christ on the Cross, wondering what it is this cruciform life is trying to teach me.
Some days I'm tempted to give in to hopelessness, and just shake my fist at God in despair. On better days, I recall St. Paul's words that "in my flesh, I am filling up what is lacking in the suffering and death of Christ on behalf of his body, which is the church" (Col. 1:24). It is then that I wrap my arms around the Cross yet again, begging God to let its fruit bleed life into me.
This is deep, mystical stuff, but what does it mean? And what could possibly be lacking in the suffering and death of Christ?
What is lacking in Christ's suffering and death is our trust in its power to transform our souls and every soul in the world, however God-forsaken they may seem. What is lacking is our willingness to readily unite our afflictions with Christ's omnipotent offering by absorbing devastating pain with love instead of railing against it. What is lacking is our "yes" to the invitation to be crucified with Christ: to die to our wishes, demands and notions of how things ought to be. What is lacking is radical faith in God's goodness and redeeming power—the unqualified belief that he is working all things unto good, even it we can't see it, feel it or understand it at the moment.  
Lacking still is the "holy hardening" of which St. Paul speaks; hardening that is cultivated only in the teeth of obstacles, adversity and reversals and that, when embraced with love and trust, birth unshakable hope. (Indurare, which is Latin for endurance, means to harden.)
St. Paul said it this way: "We even boast of our afflictions, knowing that affliction produces endurance, and endurance, proven character, and proven character, hope, and hope does not disappoint." (Romans 5:3-5)  The endurance of which Paul speaks is not a hardening of our hearts against God in the face of trials, but the fire refined strength of Christ in us—the hope of glory—which is the only rock upon which we can securely build our lives. The hope to which Paul refers is not some willy-nilly wish that our lives go well, but the inner assurance of knowing that all is well in God, no matter how life goes.
I'm learning that we can't change God or other people, but we can let God change us. We can let God form our character through the crucible of suffering, conforming it to the image of his Son.  
In the end, the only prayer that really needs praying is the hardest one to say: Not my will but thy will be done. Such a prayer takes profound trust in God's love, mercy and fatherly care, plus faith in his promise that he will not hand us stones and snakes when we ask for fish and bread.
Let us cling to the words of St. Peter, who faltered yet prevailed in the face of great suffering. And may God give us grace to meet difficulties and trials with trusting surrender instead of upending surprise—the surrender that brings true peace.
Beloved, do not be surprised that a trial by fire is occurring among you, as if something strange were happening to you.

But rejoice to the extent that you share in the sufferings of Christ, so that when his glory is revealed you may also rejoice exultantly (1 Peter 12-13).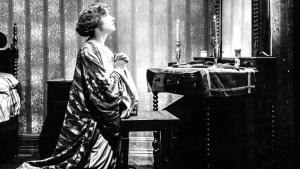 Read more:
Why pray when praying doesn't work?