We love her books and have made films about them, but how much do we really know about this famous author?
This year, 2017, commemorates the 200th anniversary of the death of Jane Austen, one of the best English novelists (in my humble opinion) in history. You probably saw the movie Pride and Prejudice (2005) with Keira Knightley in the role of Elizabeth Bennett or read Northanger Abbey or Persuasion, which were published the same year Austen died.
Read more:
Literature and Art: Two Great Pillars of Any Great Catholic Culture
However, most people know comparatively little about the woman behind the pen and the circumstances that inspired her to write stories that continue to move those who read them or see their adaptations on the big screen.
 1.  She was a theater fanatic
Jane Austen loved to enjoy a good play and preferred comedies to dramas (probably because she was already writing enough dramas herself!). Moreover, as can be seen in the many letters she wrote, she followed the actors' careers as a true fan and liked to write reviews about the plays she saw. One of her favorite actors was Edmund Kean, who was a star of the Shakespearean theater.
 2.  She loved the city
In her most famous novels, the stories mainly unfold in the countryside, and the city is made to look like a cold place full of selfish people. But in her real life, although Austen was originally from a small village, she enjoyed going to London to buy everything from clothes to Chinese tea, and to attend art exhibitions and social events.
 3.  She started writing very early
Her first novel was published in 1811, when she was 35 years old. Nevertheless, she began to write drafts of novels, poetry and plays from the age of 11 to entertain her family at home.
Although she is recognized for portraying female characters who suffer from the pressures of society, in her early writings, she also talked about other types of women, such as teenagers who got drunk, and even girls who stole each other's boyfriends.
4.  She never married
Two weeks before she turned 27, she received a marriage proposal from Harris Bigg-Wither, who was five years younger than her and the son of close friends of her family. Although at first she accepted, the next day she changed her mind.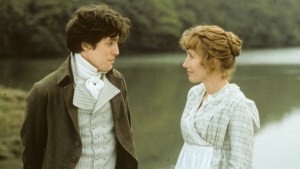 Read more:
Jane Austen's two ways of loving — which one is yours?
According to Austen's niece, he was a "rather simple and strange person." Also, she herself wrote in one of her letters that "nothing could be compared to the misery of being bound to someone without love."
 5.  She was no stranger to war
Jane Austen lived and wrote during the Napoleonic Wars, becoming one of the earliest novelists to include this theme in her stories, and was perhaps influenced by the fact that her two brothers were Royal Navy officers.
In Pride and Prejudice, for example, it is when Mr. Darcy solves officer George Wickham's problem that Elizabeth becomes aware of his love for her. And the novel Persuasion is about love in post-war times between Anne Elliot and Captain Frederick Wentworth.
This article was originally published in the Spanish edition of Aleteia and has been translated and/or adapted here for English speaking readers.