Twenty years after her death, Diana, the Princess of Wales, is still remembered for her charitable work.
Diana Spencer, better known as Lady Diana, or even "Lady Di," became famous with her well-publicized marriage to Prince Charles, the son of the current Queen of Great Britain, Elizabeth II. Although their marriage ended in August 1996, the Princess has never ceased to be popular all over the world.
Read more:
Princess Diana's great-great-great-uncle may be on road to sainthood
The idol of an entire generation, Princess Diana died tragically in the aftermath of a car crash in Paris, on August 31, 1997. Two million people lined the streets to pay their respects as her body was transferred to her funeral at Westminster Abbey in England; 2.5 billion people around the world followed the event on television. Twenty years later, no one has forgotten.
Humanitarian ambassador
Throughout her marriage, but also afterward, Diana was an ambassador of charm for many works of charity. She was very engaged in the fight against AIDS, making many hospital visits to raise awareness about this disease, which was not well known or understood at the time. She was one of the first public figures to touch a man with AIDS, when it was still thought that the disease was transmitted by simple contact.
Princess Diana fought to ban the use of anti-personnel mines, as well as to provide assistance to people with leprosy, and also to children, especially in Africa. In December 1996, 1973, Nobel Peace Prize winner Henry Kissinger is rumored to have nominated her for that same humanitarian award for her actions and personal commitment.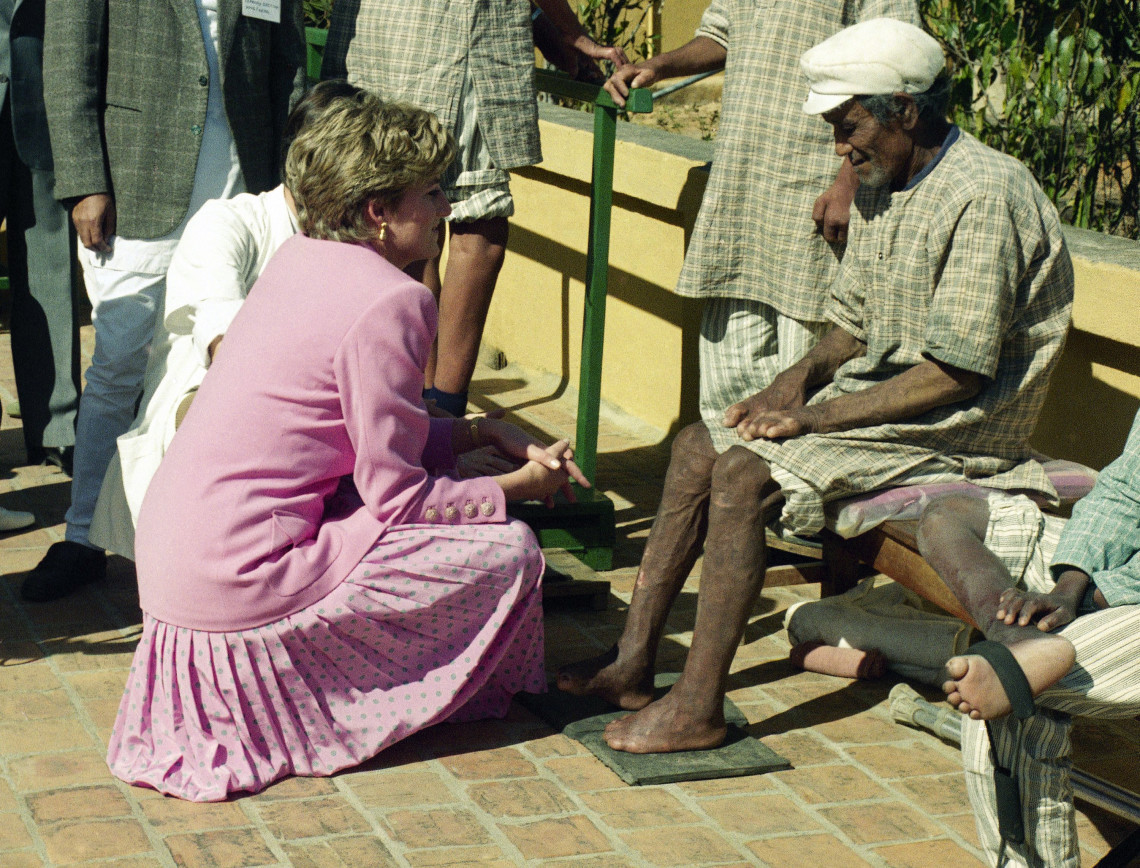 Launch the slideshow