Thousands of women share the ideals of St. Ignatius of Loyola, but there's only one official Jesuit woman in their congregation.
What can God do in your life with one Bible verse a day?
Subscribe to Aleteia's new service and bring Scripture into your morning:
Just one verse each day.
Click to bring God's word to your inbox
The Society of Jesus is traditionally a male religious organization. But as the saying goes, "He who perseveres achieves," and there was a woman who so earnestly desired to be a part of the Jesuits that she succeeded in becoming the only female member of the Society (although in secret).
Her name was Joanna of Austria, and she was nothing more and nothing less than the daughter of Charles V and Empress Isabel of Portugal.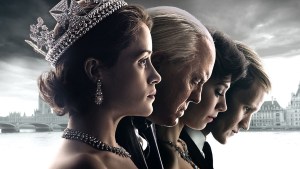 Read more:
'The Crown' and the fundamental values of a society
She was born on June 24, 1535 in Madrid, and when she was only 4 years old, her mother passed away. As her father was battling in Africa, Joanna took refuge in the affection of both her sister Maria and, especially, her older brother, the future king, Philip II.
When Philip married Maria Manuela of Portugal, the customs of the time dictated that Joanna had to marry Maria Manuela's brother, Juan Manuel. She thus became a Portuguese princess at the age of 17.
Even though it was an arranged marriage, he and Joanna seemed to get along very well, and many even say that they came to love each other.
She became pregnant, but her happiness did not last long. Weeks before she gave birth, her husband died of a terrible disease (some historians say tuberculosis and others say diabetes).
The court hid it from her so as not to endanger her or the baby (who was heir to the throne of Portugal), but upon learning of her husband's death 18 days after the birth, she fell into a deep sadness that led her to renounce her most opulent jewels and dresses. For the rest of her days, she wore only black.
The situation greatly concerned the Portuguese court. Why? Philip II, having also been widowed, had decided to marry Mary Tudor, which meant that he had to move to England, and Charles V had thought of Joanna as the new regent of Castile to maintain its territorial integrity.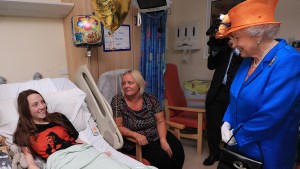 Read more:
The compassion of a queen
She returned to Spain to take over that responsibility, and had to leave her son Sebastian in Portugal, in the care of Queen Catherine. In fact, she never saw him again, and she took over the role of mother caring for her brother's children, her nephews and nieces.
Joanna of Austria dedicated her life to the government of Spain and to nourishing its religious spirit. Although she was considered a beautiful and intelligent young woman, she was not interested in any man of the court.
When Mary Tudor passed away, in accordance with English law, Philip II had to leave England without the right to the throne. He then took over the reign of Spain from his already burdened sister, who was constantly under pressure from both the court and her own father.
After her years in government, Joanna thought of taking vows as a Franciscan, which was what was expected at the time for a widow without any intention to remarry, but she was most interested in the Company of Jesus, founded by Iñigo (St. Ignatius) de Loyola, and she developed a good relationship with one of its members, Francisco de Borja.
This order had never accepted women, but because of her insistence (and probably her rank), she managed to make her vows in secret under a male pseudonym: Mateo Sánchez.
Her faith intensified, and since she could not publicly be an official part of the Jesuits, in 1557 she founded the Convent of the Descalzas Reales, an enclosure of Claretians where she retired two years later and from where she also supported her brother and continued to help raise her nephews and nieces.
On September 7, 1573, Joanna of Austria died of a tumor and was buried in the convent she had founded.
This article was originally published in the Spanish edition of Aleteia and has been translated and/or adapted here for English speaking readers.