The Getty makes its digital lamps catalog available to scholars and the curious.
Need an idea for Lenten almsgiving?
Help us spread faith on the internet. Would you consider donating just $10, so we can continue creating free, uplifting content?
Make a Lenten donation here
When summer heat triggers power outages, we complain about our lack of light. It's easy to forget that, for most of human history, ours was – in historian William Manchester's phrase – "a world lit only by fire."
Now Getty Publications has shed some new light on those days by making available, in digital form, the Getty Museum's catalog of some 630 ancient lamps in its collection. Produced in Mediterranean workshops of the Greek and Roman world over a period stretching from 8 centuries before to 8 centuries after the birth of Christ, these seemingly simple oil lamps reveal a lot.
Notable for their marvelous variety—from simple clay saucers that held just oil and a wick to elaborate figural lighting fixtures in bronze and precious metals—the Getty lamps display a number of unprecedented shapes and decors. Most were made in Roman workshops, which met the ubiquitous need for portable illumination in residences, public spaces, religious sanctuaries, and the grave. The omnipresent oil lamp is a font of popular imagery, illustrating myths, nature, and the activities and entertainments of daily life.
With a few simple clicks, scholars of lychnology (the study of lamps and lighting!), archaeology, and art history – as well as the generally curious – can navigate annotated illustrations of the Getty's lamps, most of which have never been available for study before.
Of religious interest, many of the lamps feature iconography reflecting Graeco-Roman, Egyptian, Jewish, Christian, and African religious motifs. A late 5th-century mold-made oil lamp of North African manufacture, for example, is decorated with Christian symbols including a "young man with ample hair wearing long-sleeved tunic and mantle … holding out a wreath: a martyr, Apostle, or Christ. Around him clockwise from his head: small dove, Eucharistic vase, branch with five leaves, bigger dove, small dove." It's a vivid picture of the Church in North Africa in the years just before the Muslim conquest.
Other lamp examples depict everything from mythical beasts to the most ordinary activities of daily life. To turn on the light, click here.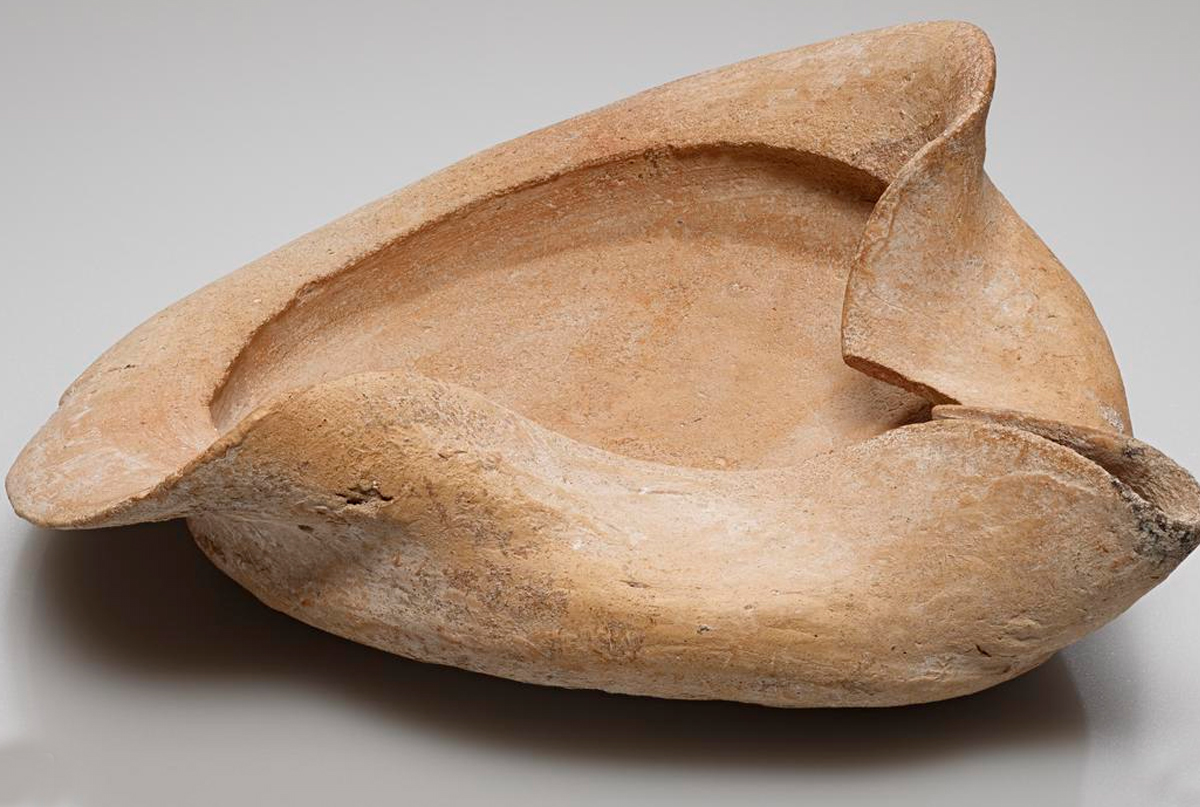 Launch the slideshow