How Havaianas came to our wardrobe to stay.
Need an idea for Lenten almsgiving?
Help us spread faith on the internet. Would you consider donating just $10, so we can continue creating free, uplifting content?
Make a Lenten donation here
It's still summer, and flip-flops are everywhere, and will continue to be until way into autumn in many places. Of course, flip-flops are not the most elegant shoe in the world — let's be honest — but many of us find them both practical and comfortable. Sometimes we don't only use them for the beach or the pool (where their use is totally justified by their rubber material); we even go out shopping in them. But this article is not about where or how we should use them, but rather, who brought them into our lives.
So, let's go back in time to the end of World War II, when the Americans were fighting with the Japanese. American soldiers noticed that Japanese women used a shoe called the zori, a kind of flat wooden sandal with straps made of rice straw or other vegetable fibers, mostly for formal occasions (even today, we can see them in traditional Japanese weddings).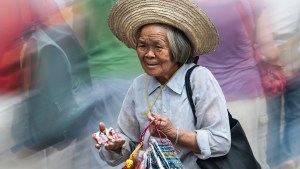 Read more:
Secrets for living from the countries where people live the longest
After the war, members of the military took them back to the United States as souvenirs for women to use at home. They called them "jandals" (a mixture of "Japan" and "sandals").
A businessman from Hong Kong named John Cowie, who lived in the United States, saw a business opportunity in this particular type of shoe, reimagined in resilient and durable rubber. Why? Recall that in the '50s and '60s, fashion was very modest and women were not allowed to show much skin (we are talking about the same period when the first bikini came out and caused a scandal), so jandals were a very good way for women to show their feet (a kind of "thong" for them), on a part of the body that Asians especially find very sensual.
It was an immediate hit. During the '50s and '60s, hundreds of women began to use them, not only in their homes, but for going out, because they were the fashion item of the moment.
The global boom
According to Elizabeth Semmelhack, a curator at the Bata Shoe Museum in Toronto, the Japanese themselves (particularly the Hiroshima Rubber Company) began manufacturing them for export to help their economic recovery.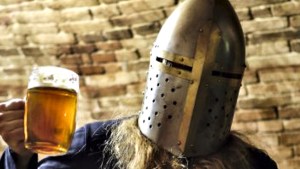 Read more:
Medieval fashion trends you might try this summer
In the 1960s, the famous Brazilian company Havaianas also began to make them, but with a secret formula so that the rubber had neither EVA nor PVC (potentially toxic substances). They also added their famous texture to the strips, a kind of nod to the rice straw with which the Japanese originally made their zoris.
This was the definitive boom. In the '70s, the most prominent celebrities and socialites began to use them daily, and since then, they have been a permanent fixture in the shoe collections of both men and women.
In the United States, they are called flip-flops because of the sound they make; in Spain, they are called "chanclas" (sandals); in Venezuela, "cholas." Many countries have their own name for them, but they all have the same origin: Japan.
The funny thing is that while we in the West use them mostly in the summer and for casual occasions, the Japanse reserve them for truly special, traditional ceremonies. Perhaps this could be our argument when someone criticizes our dress with flip-flops. Or should we continue to respect cultural differences?
This article was originally published in the Spanish edition of Aleteia and has been translated and/or adapted here for English speaking readers.