Somebody cut you off in traffic? They may not be a total jerk after all.
You know how insulting it can be when somebody draws a sweeping conclusion about who you are, based on one or two simple encounters with you? Maybe when you met them you were under the weather and they now assume you're kind of a boring person. Maybe you were stressed out of your mind and now they think you're high-strung.
Read more:
It's Injustice, Not Discrimination – and There's a Difference
Social psychology has a term for when we assume a person's actions are motivated by who he is, not by the situation he happens to be in. It's called the Fundamental Attribution Error. We all do this. If somebody cuts you off in traffic, you're likely to assume he's a jerk; you're less likely to say to yourself, "I wonder what happened to make him do that? Was he distracted by his kids in the back seat? Was his mirror badly adjusted? Did he miss an exit and panic?"As plausible as those explanations are, we're still inclined to assume he cut us off because he's a bad person, not just a person in a bad situation.
Coincidentally, we're not terribly inclined to make this error about our own actions, though. Funny how that works.
Malcom Gladwell, in his bestseller The Tipping Point, describes a study done with school age children, who were tested and given various opportunities to cheat:
Students would cheat under certain circumstances (the presence of an adult in the room, the

subject being tested, the size of the classroom), but not others. There were almost no students

who were honest all of the time, or who cheated all of the time — whether or not the students

cheated depended on environmental factors.
We think of dishonesty as a character trait, and maybe some people are more prone to it than others, but the truth seems to be that the environment is more of a factor than we think.
Gladwell also explains how when the theory of Birth Order Psychology was gaining popularity, it was shown that people only demonstrated characteristics supposedly relating to their birth order when they were with their families. Second children were only competitive, and firstborns only authoritative, around their families, not in general. It's a great example of the Fundamental Attribution Error, because if you only saw the person around their family, you'd assume that characteristic was an ingrained part of their personality, not a response to a situation.
Okay, so why are we so prone to making this error, then?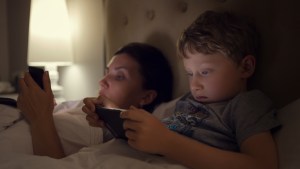 Read more:
Is your reliance on digital technology giving you a brain disorder?
Well, it's just our brains trying to make sense of a very big, very complicated world. There's way more information out there than we could ever process, so the brain wants to simplify what it has to take in. Since we're not usually clued in on the details of a person's situation or environment, it's easiest to assume that however they are currently acting is indicative of who they really are. And it's easiest to grasp an unchanging trait than a fluid one, so we assume that whatever we've seen about a person isn't going to change.
We have a joke in my family. If a car is speeding, we say "Oh, well, he's probably taking his pregnant wife to the hospital so the baby won't be born in the car!" And if a car is going way too slow, we say "Oh, that poor mom–she had her kid use the potty in the car because it was an emergency, and now she has to drive slow so it won't spill!" (Both of these situations have actually happened to a friend of mine.) So silly as it is, it's a great way of not falling into the Fundamental Attribution Error. It forces you to remember that people react to their unique situations in a way that might not express the essence of their personality.
So why does all of this matter? Well, it really helps to know that our minds naturally want to jump to the simplest conclusion about a person. Partly, it's good to be aware of this so we don't feel guilty, but more importantly, if you're aware of the error, it's easier to avoid it. While it's perfectly true that people's actions do shed light on what kind of people they are, it's also important to remember that one or two isolated events don't give us much information about a person, and we shouldn't be too quick to jump to conclusions. It's just a little way of making the world a fairer, more merciful place.