Tell me what and how you write and I'll tell you who you are.
Need an idea for Lenten almsgiving?
Help us spread faith on the internet. Would you consider donating just $10, so we can continue creating free, uplifting content?
Make a Lenten donation here
If we understood all the hidden messages that we send through the way we write, we would think twice before hitting "Send." Not to mention when we express an opinion about an article when all we read was the headline. How quickly and easily we make reckless judgments and destructive criticisms about topics we are too hasty to understand properly!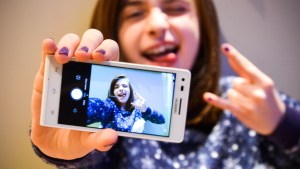 Read more:
Pride, humility, and social media
It is particularly in the world of social networks that we see so many of these behaviors. I will share some that I have observed and that make me reflect on how I can improve myself as a person.
Tell me what and how you write and I'll tell you who you are
If there's one thing that makes my hair stand on end, it's careless spelling and grammar. Seriously; it's an assault on the reader's intelligence. A person who doesn't follow basic rules of English will hardly obey rules of greater weight. When you and I strive to take good care of the way we put our words together, we send a message to the recipient — in this case, to the reader — that they're important to us.
Nowadays, in fact, there is no excuse for bad spelling. If spellcheck doesn't fix it and we really don't know, we can always google it. We also need to remember a few basics, like the difference between homophones such as "they're" "their" and "there," or "your" and "you're"; spellcheck won't help us there!
And then there are swear words, which are offensive in themselves. We need to remember that our written or spoken word is a reflection of who we really are, and I'm sure we don't really want to tell everyone that we are crass and vulgar.
Read the content, not just the headline, before you comment or share
I have realized that many of us are in such a rush that all we read is the title of the article that grabs our attention. Not only that, we start giving our opinion about it, often writing a string of nonsense and asking questions whose answers are within the very article that we didn't bother to read. The only thing our comments clarify is our lack of education and laziness.
If only it ended there. It doesn't! We even go a step further and we share that information, whether it was gossip or news about someone's death, or whatnot. Sure, why not? If it fed my morbid curiosity, surely it will do the same for others.
Read more:
Social media: The fellowship of hating for fun
No, people! We need to stop spreading negative information that doesn't concern us firsthand. That is pure emotional pollution. The fact that we have a "Share" button does not mean we should to use it without thought or consideration. Let's stop being hasty and try to have more common sense.
We shouldn't say everything we think — but we should think about everything we say (before we say it)
The way we talk says a great deal about our personality. We have all had the experience of reading some personal message or some news that moves us, and our first reaction is to respond impulsively and viscerally. Stop! Don't do it. What is written remains written, and there is no turning back.
Once we hit that "Send" or "Post" button, we don't know how many people will read what we wrote on impulse. Maybe we'll end up having second thoughts and try to erase it, but it will be too late, because several people will already have read it. Or even worse, they may have taken a screen shot of it, so now there is lasting evidence of what we erased. When we are tempted to react impulsively, the most important thing is to wait until we cool down before we write.
The best solution is this: if you wouldn't want your mother — or your boss — to read it, you'd better not write it at all.
Defend the truth, but always be polite
In social networks, there is an enormous diversity of subjects that can be put on the table — both trivial and important. Whatever the topic, we need to maintain a certain standard of good manners, especially when we discuss or read something that goes against our values. I insist: we may not necessarily respect an idea, but we must always respect the person. We should give our opinion about the subject, but not about the person.
At the same time, we need to be courageous and forget today's trendy "political correctness." If something is undermining morals, good habits, life, family, etc. we need to speak up, but always with respect, never offending or referring to anyone in a pejorative way. We never have a right to offend or insult others just because we don't agree with something they do or support.  Nor do we have the right to question another person's intelligence or moral quality.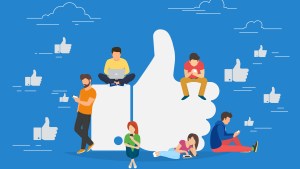 Read more:
10 'Commandments' for being a positive social media user
Let's also take care never to reply or write a message in all caps. IT READS AS THOUGH YOU ARE SHOUTING. It is as though we are all in a conversation and suddenly someone lets out a scream.
Complaints, complaints, and more complaints …
"Poor me … Nobody likes me, everybody hates me." Really, there is nothing more annoying than going online and reading complaints, complaints, and more complaints that usually come from the same people. "Poor me, I'm not a bad person, what did I do to deserve this …"
If we whine all the time, we'll tire even our best friends! We all have bad days, but focusing on the negative shouldn't be a constant in our posts. On the contrary, we like to read about successes, to see how people rise above setbacks and misfortunes. We all feel lifted up when we read things that motivate us or that restore our hope, or when we are asked for prayers because someone is going through a difficult time. But we don't particularly enjoy reading people who have chosen to wallow in their role as victims.
There is so much to say on this subject. But the bottom line is this: keep in mind that if you don't have something good to say, it's better to say nothing at all.
This article was originallypublished in the Spanish edition of Aleteia and has been translated and/or adapted here for English speaking readers.