Women must re-focus on their whole selves, body, mind ... and soul.
What can God do in your life with one Bible verse a day?
Subscribe to Aleteia's new service and bring Scripture into your morning:
Just one verse each day.
Click to bring God's word to your inbox
It seems that the burgeoning American trend of women using drugs — legal and illegal — to get ahead at work and to balance the demands of job and family has jumped the Atlantic. Earlier this week, the French newspaper Figaro featured an article about the growing number of French women using psychoactive substances to help with everything from finding relief from stress and insomnia to boosting creativity and energy at work.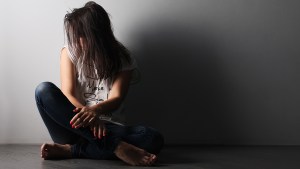 Read more:
America's opioid crisis says a lot about how we are forming our people
The article details how the women started out trying to find a way to quiet their minds and get to sleep at night, but soon began seeking stress relief after work to return home calm. This led to finding ways to boost their creativity and energy at work. Eventually, many of them ended up in Dr. William Lowenstein's office for treatment. One of the preeminent French addiction specialists, Dr. Lowenstein said that in recent years his female patients have increased from 20 to 30 percent of his practice to 40 to 50 percent — and he claims that their addictions are directly work-related.
Work-related drug use is familiar territory to American women. Women in Silicon Valley and other high-pressure work environments have been experimenting with performance-enhancing drugs for years, using everything from unregulated nootropics and prescription "smart" drugs like Ritalin to cannibis and micro-doses of LSD. Several years ago, NBC and other media outlets began sounding the alarm on the growing trend of women using drugs to get ahead, stay ahead — or even just cope.
Almost 6 percent of American women, that's 7.5 million adult women, report using prescription medicines for a boost of energy, a dose of calm or other non-medical reasons, according to the latest numbers from the National Institute on Drug Abuse. "Many may not consider what they're doing abuse because they're using a prescribed drug," says Susan R.B. Weiss, chief of NIDA's Science Policy Branch. "Many of these medications are being taken as performance-enhancers."
Those "latest numbers" are now nearly 10 years old, and the trend shows no sign of slowing. Unfortunately, what Dr. Lowenstein observed in French women is also the case stateside — the high-pressure world of constant connectivity dramatically increases work-related stress, and makes it far more difficult to balance work and family.


Read more:
Which of these morning routines works best for you?


The best way to combat work-related stress and fatigue would be to take some pressure out of the work environment, but that isn't always possible. Fortunately, there is a better way to de-stress, get some sleep, and boost energy levels — and while it may take more effort and provide less instant gratification than pharmacological remedies, it also doesn't come with a laundry list of side effects and potential for life-wrecking addiction. Simply put, take care of yourself.
It sounds simple, but it's not. It requires investing time and energy in yourself, and doing the hard work of taking care of your entire self — mind, body, and soul.
Your soul comes first, actually. A healthy spiritual life with frequent recourse to the sacraments will give you the graces you need to face the challenges of life. Prayer, fasting, and spiritual direction are ancient practices for a reason — they are essential to living a vibrant, peaceful life. And don't forget the power of friends — friendships rooted in faith will give you strong shoulders to lean on when life gets overwhelming.
Your body comes next. Don't forget that body and soul are inextricably entwined, and neglecting the one will affect the other. Regular exercise and healthy eating are the best ways to boost energy levels and fight stress, but be intentional about it. Vigorous cardio first thing in the morning is a great way to get your blood flowing, and yoga or swimming can help relieve stress and calm you down at the end of the day. Likewise, you should eat a solid breakfast to get you through the day, but don't overindulge at dinnertime — too big or too rich a meal before bed can interfere with your sleep.
Don't forget to take care of your mind, too. When stress threatens to overwhelm you during the day, practice Christian meditation and deep breathing. Saying the Rosary or the Chaplet of Divine Mercy mid-afternoon can be all that you need to lower your blood pressure, calm your mind, and recenter yourself to finish the day.
The pressure of finding a balance between work and family is greater than ever, particularly for women. But rather than turning to substances that provide a quick fix but take a high toll, do the work of nourishing your whole self. Not only will it help you stay out of the trap of addiction, it will also give you the strength and grace you need to face the present and prepare for the future.