The smallest gestures of hospitality -- and a great recipe -- can forge a friendship for life.
Do you have new neighbors? Will any of your friends or family members be moving? Don't just peek at the new neighbors from behind your window. Give them a hand with the move or bring them a small gift to make them feel at ease in the neighborhood.
Remember how hard it was the last time you moved? Do you remember the tiredness, the stress of having to figure out where everything is, the house full of boxes, and in some cases, the discomfort of not having all the services connected yet?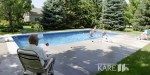 Read more:
94-year-old gives neighborhood kids an incredible gift after losing his wife


For a first approach to your new neighbors, we propose the following ideas to help you to start off on the right foot. For example, you can give them a lot of useful information, such as:
The times of the garbage collection and any special recycling rules.
If they have children, the scoop on the local schools and where they can find sports, art, ballet, karate, and gymnastics classes.
Neighborhood or crime watch boards, or some similar neighborhood security program.
Frequent or traditional special neighborhood events during the year.
If they have children the same age as yours, introduce them to your kids. This would help keep them entertained while everything is still a mess.
And here are the gift ideas: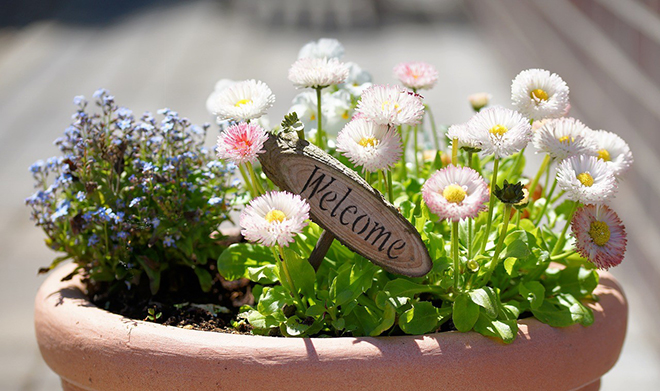 A magnet or box with local emergency numbers for their refrigerator.
A basket with food.
A plant for their garden or balcony.
A spa and relaxation gift card.
A good wine.
Or you can prepare a simple plate of food. And here's a hint: sweets and cookies never fail!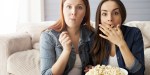 Read more:
Are you an emotional eater? Try these tips


Some sweet welcome recipes
Chocolate Churros with Custard Sauce
For the churro dough, you need:
1 2/3 cups of water
2 1/4 cups of flour
1 tbsp full of bitter cocoa
1 tsp of dry yeast
1 tsp of fine salt
Bring the water to a boil and then mix all the ingredients together. Stir with a wooden spoon until it comes together and is fully mixed (3 minutes approximately). With a beater, lower the temperature by stirring it up a touch and then add in a total of 4 regular sized eggs, one at a time. Don't worry, the eggs will mix in! Then put the dough in a churro sleeve to give it the right shape.
All that is left is to fry it. Wait for the dough to cool before you fry them.
For crema pastelera, or custard sauce, fill a pot with 1 cup and two tablespoons of milk, and add 2/3 cup of sugar and a splash of vanilla extract at the end. Heat the mixture to boiling over medium heat, stirring to keep it from burning. Separately, hand mix 2 eggs with 1/4 cup of sugar and 1/4 cup of flour. When the milk mixture boils, stir in the egg mixture and put the pot back on the burner. Keep it there until the custard thickens a bit (2 minutes of boiling).
If you want, you can roll the churros in sugar and cocoa powder at the end! And now… DEVOUR!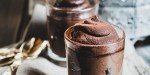 Read more:
3 French chocolate dessert recipes to continue the Easter joy


Quince Pastries
You'll need:
1 cup of sugar
1 cup of lard
1 egg
1 yolk
zest of half a lemon
1 tablespoon vanilla essence
2 cups of flour
1 teaspoon baking powder
2/3 cup sweet quince (or dulce de leche or custard)
Beat butter with sugar, zest and vanilla. Add egg and yolk. Combine the sifted flour with the baking powder. Make a soft dough. Wrap it in plastic wrap. Let stand in refrigerator for 30 minutes. Form the chilled dough into cylinders. Cut the cylinders into rounds 1 cm thick. Put the dough rounds on a buttered baking sheet. Make a thumbprint (a shallow hole) in the center of each round and fill it with a teaspoon of sweet quince (or dulce de leche, or custard). Bake at 350° F (moderate heat) for approximately 10 minutes.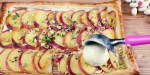 Read more:
Quick and delicious: Puff pastry peach tart


Apple and coconut cake
Apple cake with a hint of coconut. If you can't find coconut milk, use whole vanilla yogurt or cream in equal weight. Use apples or pears!! Very delicious.
You'll need:
6 small green or golden apples
liquid caramel as needed
apple juice
For the batter, you'll need:
2/3 cup lard or butter or coconut oil
1/2 cup and 1 tbsp sugar
2 eggs
vanilla extract as needed
2 cups of flour
2 teaspoons baking powder
1/3 cup 2 tbsp shredded coconut
1/3 cup coconut milk
Peel and core the apples, cut into halves, and take out the seeds. Lightly score the outside curve of the apple halves several times with a knife. Put caramel and apple juice in a frying pan. Add the apples and cook 5 minutes. Drain and cool.
Next, the batter: Beat butter with sugar and vanilla. Add the two eggs. Combine the dry ingredients and the coconut milk. Place in buttered and floured mold of 24 to 26 cm. Top the batter with the drained apples. Bake at 350 F for 40 minutes. Remove from mold. Brush with jelly or with sugar and hot coconut milk.
(Recipes from Pastry Chef Osvaldo Gross)
Surely with some of these gifts, your new neighbors will feel your warm welcome!
This article was originally published in the Spanish edition of Aleteia and has been translated and/or adapted here for English speaking readers.