The Spanish mystic has wisdom for our everyday life.
St. John of the Cross is a fascinating saint. He is known for his poetry and deep spiritual insights, especially for the experiences he wrote about in the Dark Night of the Soul.
His wisdom was beyond himself and his many sayings have been collected over the years. Here is a short selection of his sayings that can provide many hours of spiritual reflection.
O Lord, my God, who will seek you with simple and pure love, and not find that you are all one can desire, for you show yourself first and go out to meet those who seek you?Conquering the tongue is better than fasting on bread and water.See that you are not suddenly saddened by the adversities of this world, for you do not know the good they bring, being ordained in the judgments of God for the everlasting joy of the elect.The fly that clings to honey hinders its flight, and the soul that allows itself attachment to spiritual sweetness hinders its own liberty and contemplation.Never listen to talk about the weaknesses of others, and if someone complains of another, you can tell her humbly to say nothing of it to you.Blessed are they who, setting aside their own pleasure and inclination, consider things according to reason and justice before doing them.Learn to love as God desires to be loved and abandon your own ways of acting.Wisdom enters through love, silence, and mortification. It is great wisdom to know how to be silent and to look at neither the remarks, nor the deeds, nor the lives of others.Allow yourself to be taught, allow yourself to receive orders, allow yourself to be subjected and despised, and you will be perfect.The devil fears a soul united to God as he does God himself.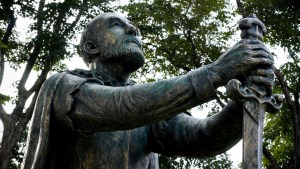 Read more:
10 Inspiring quotes from St. Ignatius Loyola