We often overlook this one small space that can make us look exhausted or refreshed.
Some women have hyper-pigmentation that gives them dark circles under their eyes, making them look permanently tired, no matter how many hours of sleep they get.
But there are also women who do not have any dark circles or bags under their eyes, who sleep well, are not stressed, and yet still look "exhausted." Why? It's because of the darkening (or redness) of another small part around the eyes: the inner corners, right between the tear duct and the nose.
It might sound crazy, but this small space can make you look as if you haven't slept in months. And we don't pay much attention to it because we usually use concealer only under our eyes.
Read more:
5 Surprisingly common makeup mistakes
The good news is that some simple makeup tricks can fix this situation and help you look fresh and rested (even on those days when you haven't slept a wink).
Color correction
One common mistake — and people do this with dark circles, too — is to try to cover up hyper pigmentation with a super light concealer. First, your concealer should only be at most two shades lighter than your skin color. Second, concealer is not going to cover that purple spot (it will just turn it greyish) or red spot, and you'll just end up caking on too many layers of makeup.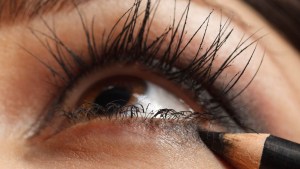 Read more:
5 Ways to look your best as you age
What you should do is "correct" the color with a color correcting palette. Color correctors come in green, yellow, and even purple (and there are some very good quality pharmacy brands). If the inner corner of your eyes is bluish, choose the color corrector that is salmon or orange. And if it is red, get the green. Check out a complete listing of the right color correction shades here.
Cover dark circles
Once you have corrected/neutralized the color, then you can apply the same concealer that you use to cover your dark circles. Of course, depending on how intense or soft the pigmentation in that area, you should look for medium or full coverage concealer.
The touch of light
In order to make your look more awake and literally brighter, apply a little illuminator (or a very light shade with some shine) on top of the concealer you put on previously and you're all set!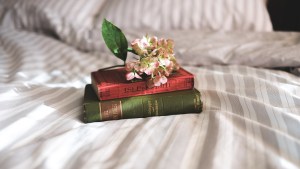 Read more:
Too anxious to fall asleep? 7 bedtime strategies to try
But before using makeup…
I have to warn you that these tricks are very good for cases of hyper-pigmentation (and there are many reasons why that may have happened) or for one of those days when you went without enough sleep, but it should not become a routine to compensate for constant fatigue. Sleep is fundamental not only for beauty, but also for the proper functioning of our brain.
This article was originally published in the Spanish Edition of Aleteia and has been translated and/or adapted here for English speaking readers.