What causes it and how to remedy it with simple dietary adjustments.
What can God do in your life with one Bible verse a day?
Subscribe to Aleteia's new service and bring Scripture into your morning:
Just one verse each day.
Click to bring God's word to your inbox
I remember the good old days when we went out to play ball, jump rope, skate, or ride bikes every day. I left school thinking about the delicious snack my mom would be making for me at home. Sometimes it was homemade cookies or warm bread with ham and cheese. For dinner, my mom used to make vegetable soup, a little piece of meat, a rich pasta with Bolognese sauce, or my favorite: breaded chicken with mashed potatoes. For me, they were delicious meals, but most importantly, they were healthy, nutritious, and homemade!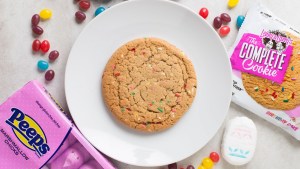 Read more:
The 1 additive to nix from your child's diet immediately
Over time, our eating habits and family routines linked to food have been changing. Today's fast-paced life makes it more difficult to find time to cook meals from scratch like our moms used to do. We often end up resorting to highly processed or ready-made foods.
At the same time, there are so many more products out there, often with attention-grabbing advertising. But not all of these foods are healthy; many have very high levels ​​of sodium, sugar, and fats.
We have also developed other bad eating habits, such as relying on fast foods (chips, fast food hamburgers, microwave pizzas), sweets, sodas, and processed baked goods. And all these changes in dietary habits, coupled with a more sedentary lifestyle, have made cardiovascular disease, diabetes, and other conditions related to obesity among the leading causes of death in adults worldwide. The main risk factor is high blood pressure.
High blood pressure is a persistent increase in blood pressure: the higher it is, the greater the risk of damage to the blood vessels and organs such as the heart, kidneys, and brain.
The World Health Organization (WHO) estimates that high blood pressure causes nine million deaths each year around the world — and scientific evidence has shown that it starts from childhood.
High blood pressure in children and adolescents
Statistically, it is difficult to know the number of children who have high blood pressure (also called hypertension). Worldwide, it has been recommended that pediatricians check children's blood pressure starting at age 3, but many countries still do not do it. Ideally, it should be done starting from the first days of life.
One of the main causes of high blood pressure in childhood is obesity, which is also one of the most common health problems of children in the developed world.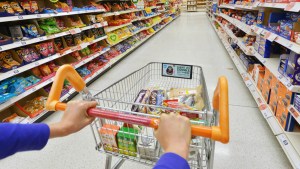 Read more:
How to avoid the dangers of processed food
Early childhood is when kids begin to establish the eating habits that they will maintain over the next few decades. Good nutrition during those critical years will help ensure their proper growth and development.
One contributing factor is the sedentary lifestyle of so many kids today. Most children get much less than the recommended 60 minutes of daily physical activity. Another factor is family history (whether the parents, grandparents, or uncles under the age of 55 have high blood pressure).
But it has also been observed that absentee parents also contribute to poor eating habits, since they will have less control over what their children eat if they are not there.
How is high blood pressure diagnosed in children?
It is much more complex to diagnose high blood pressure in children than in adults, since different reference tables are needed according to the child's age and sex; a 3-year-old boy is not the same as a 12-year-old girl.
Read more:
Why I've Embraced "Attunement Parenting" as the Secret to Raising Healthy, Happy Kids
Once a child has a high blood pressure reading, the doctor may then begin measuring it at various times in order to determine if it is habitual.
The American Academy of Pediatrics uses the following diagnostic measures:
Arterial hypertension: When the mean systolic (during heart contraction) and/or diastolic (during heart relaxation) blood pressure is greater than or equal to the 95th percentile for age, sex, and height on 3 or more occasions.
Prehypertension:  Blood pressure is greater than or equal to the 90th percentile and below the 95th percentile for age, sex, and height on 3 or more occasions.
Normal blood pressure:  The average blood pressure is below the 90th percentile for age, sex, and height.
Treatment
Hypertension treatment for children does not begin with medicines, but with changes in eating habits, physical activity, and weight reduction (if required). If those changes are made and the child's blood pressure ​​remain high, then medication may be necessary.
Guidelines for a healthy child's diet
It helps to have a diet rich in seasonal fruits and vegetables, lentils, chickpeas and beans (white beans, lima beans), dairy products, and lean meats.
Read more:
The absolute best way to quit sugar
We should include fish weekly, olive oil, eggs (not more than 1 per day), and grains (such as bread, pasta, and rice).
As for drinks, it's best to offer children water and avoid soft drinks or too much juice.
Try to reduce the amount of fried food, sweets, sugars and salt. Avoid foods with preservatives and high sodium content, such as chips, instant soups, cold cuts, and sausages.
Some recommendations
Take the salt shaker off the table.
Read food labels before you buy.
As for cooking methods, prefer steaming, baking, slow cooking, and grilling over frying.
If possible, make simple meals and store them in the freezer to use during the week.
Make breakfast, lunch, snack, and dinner.
Organize school meals weekly to keep children from buying unhealthy foods at the cafeteria.
Get them to do some kind of physical activity or sports for 60 minutes a day.
And lastly, make time for at least one daily family meal, which is a very important and simple way to care for those around us.
This article was originally published in the Spanish edition of Aleteia and has been translated and/or adapted here for English speaking readers.