It's that time of year for summer sales and promotions; use them wisely!
The best shopping is bargain shopping — but it's not just about getting a discount or buying three pieces of clothing for the price of two! We shop best when we buy things that are suitable for many occasions. Ideally, our new clothes should last, and be durable, comfortable, and easy to adapt even when our figure and popular fashion trends change. How can we shop to accomplish those goals?
Pick your colors
Before you head to the stores, look at yourself in the mirror and ask yourself which dresses and shirts bring you the most compliments. Don't just think about which colors you like, because there are always some colors we love to look at, but shouldn't wear, because they don't look great on us. Think about which colors really look good on you — even if they may not be your favorites. Now you know what colors to shop for, and this will make it easier to focus as you go through the sales racks. Avoid experimenting with new colors and patterns; if you wear stripes or polka dots and you feel okay in them, keep buying them, but if you've never put on anything of that sort, don't risk it now. It's better to have another white shirt in the closet (purchased on sale) than an item you'll never put on because of its color or pattern.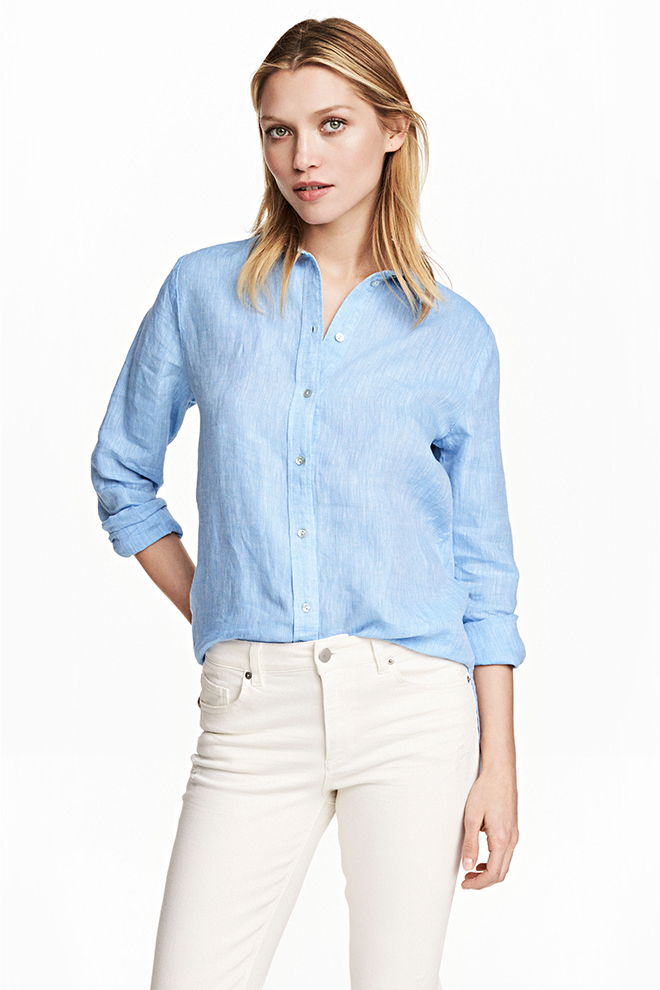 Photo: Linen button down shirt H&M $39.99 (currently on sale for $29.99)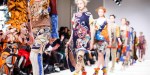 Read more:
Here's what Peru is teaching the fashion industry


Make a shopping list
What do you own the least of? Are you sure you have a pair of perfectly fitting jeans? What kind of shoes were you missing recently for work, the theater, or for grocery shopping? If you don't have comfortable shoes for running around the city, don't spend your money on stilettos, and vice versa. With a shopping list, you are less likely to make a mistake or spend money unwisely. Stay open to fantastic opportunities, of course — no one says you have to skip the perfect little black dress at 70 percent off only because it's not on your list!
Classic and minimal
In case you feel like buying something "trendy," remember the style of Princess Katherine, Diane Keaton, Audrey Hepburn and Grace Kelly. Only the classics will stay in fashion. Asymmetric tops, satin pajama style pants, and glamorous slippers are very much in fashion right now. But what about next year? Designer items often become passé quickly, whereas the classics, minimalism, and elegance, never do.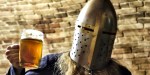 Read more:
Medieval fashion trends you might try this summer


Buy natural fabrics
Cotton, linen, and wool are fabrics that can be worn all year long. Don't believe me? Think about it: a light linen top, perfect for hot days, can be just fine in the winter under a jacket. The same goes for wool. If the item is made with a thin merino wool, it will breathe and cool the body in the summer, and isolate the cold in the winter. Natural fabrics are simply more comfortable and easier to wear than synthetics. And besides, you should have a wool sweater anyway; it will serve you longer than any acrylic knit, which will pill after the first wash.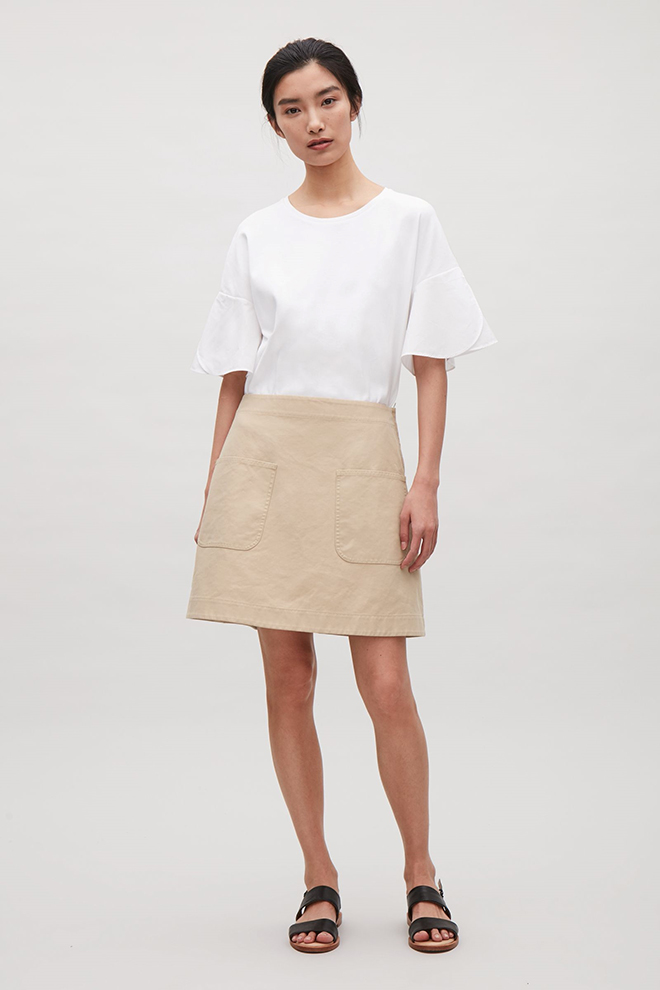 Photo: Short cotton skirt, COS $79 (currently on sale for $32)
Read care instructions, but don't focus too much on size labels
Everyone who ever shopped sales knows that it pays to try on sizes other than your own, especially the larger ones. Size labels are incorrect more often than we realize, which may be why an item marked XXS is still there — because no one tried it on. Also, the "oversize" clothes often look surprisingly good on people who are just ever so slightly rounder, so it's good to spend an extra 30 minutes trying on other sizes. Maybe you'll find something! As far as washing instructions, it's important to know if you will have to wash things by hand or spend extra money for dry cleaning.
If you love it and it's on sale, buy an extra one!
If you have a perfect trench coat you love, for example, and which was just marked down a lot, buy it (if you have the money). The first one will wear out quickly enough, and it's entirely possible that you won't find another perfect one at such a great price. But if a second identical trench coat is more of an extravagance for you, buy another pair of underwear, a bra or a classic T-shirt. There are never too many of those in the closet.


Read more:
Are You Stylish, or Just Fashionable?


Think about layering
A sleeveless top from the summer collection will be a good undergarment for cooler days. The same goes for leggings which you wear alone in the summer; in the winter, they'll be perfect under a warmer tunic or a skirt. Avoid clothes with a low neckline or an open back — you will never wear that past the summer.
Search in the basics department
It might seem that if we want to look good, our closet has to be full of amazing clothes. But what we may be missing is a good basic item — one of the essentials of our wardrobe, such as a simple cotton dress, a gray shirt, jeans that actually look good on us, a black pencil skirt and a white silk shirt, a simple T-shirt with a great neckline, or a gold chain, or black heels. Women tend not to pay attention to such simple items, because there are many more interesting things that catch our eye in the store, but it's those basic items that you will reach for over and over throughout the year.
Photo: Straight jean pant, Mango $59.99 (some models on sale $29.99)
Buy a swimsuit
One thing you will only use in the summer, and which is good to buy on sale, is a swimsuit. If you need to buy one in the fall (for a last minute warm weather trip), you may find it impossible. In the fall, swimsuit departments tend to be empty, and you will be stuck with your old, faded and stretched suit, which no longer fits as it should. Summer is the time when the greatest selection is available, and that's when you should buy — and on sale, since they can be pricey.
Look for sports clothes
Fitness clothing has no season because we tend to exercise most often in the gym, and everyone who does it outside has a fleece or a sweatshirt. Running shorts, a track suit, a sports bra and/or a zipped sweatshirt are useful all year long, so if you find items on sale in your size, don't think about it too long; buy it.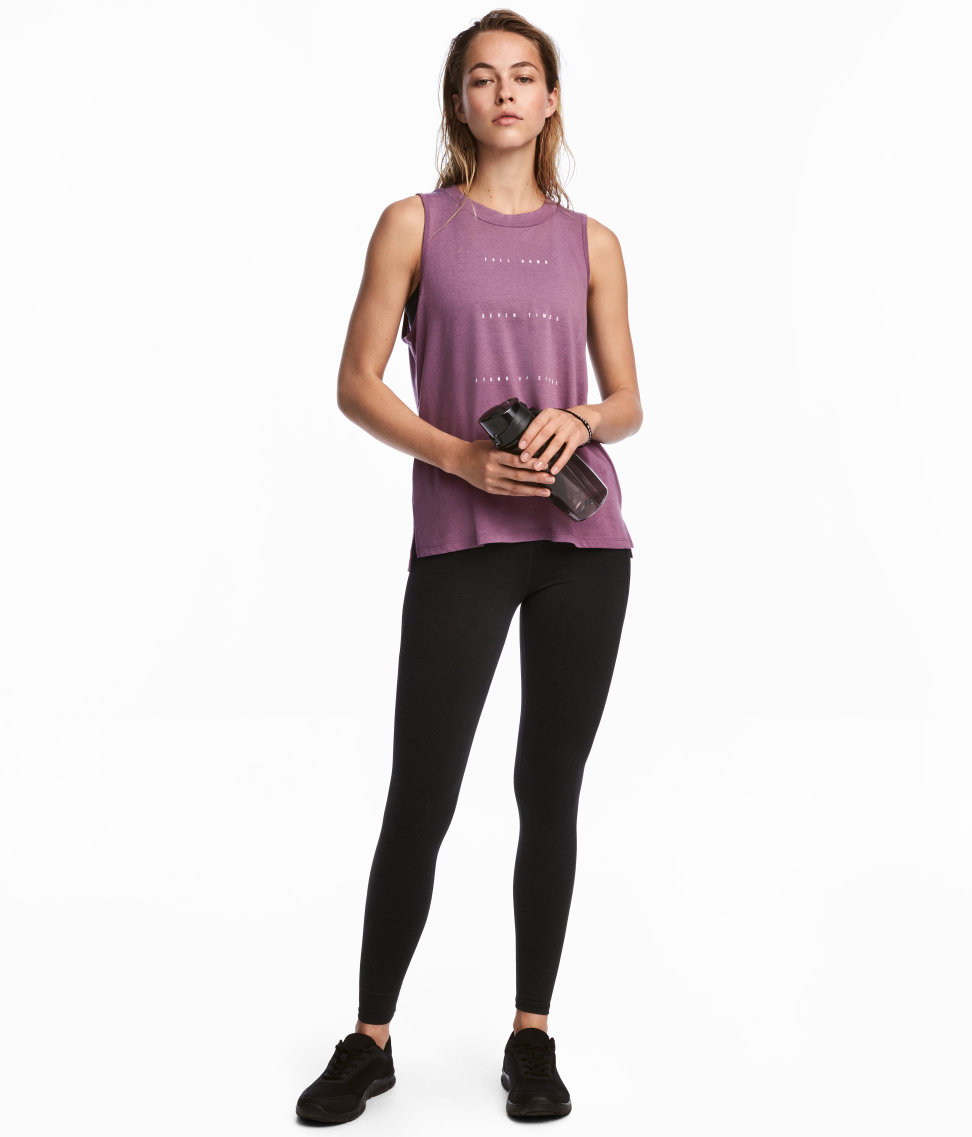 Photo: Sports Tights, H&M, $24.99
Buy your clothes from a store that takes returns
If you come across one of the few stores that accept exchanges but not returns, think twice before shopping there. In the store people often feel pressured to buy, and the lines for the changing rooms and cashiers are long, so you might end up going straight from the rack to the cashier line and purchasing something that's not right for you. Give yourself time to think things over. If you buy at a store that will accept returns, you can try everything on one more time at home, so you can make sure the new clothes fit the shoes you already have, or vice versa. If you are not happy, just return the items to the store.
This article was originally published in the Polish edition of Aleteia, and has been translated and/or adapted here for English speaking readers.