No one is immune to this new public health risk.
New research that was presented at the 125th annual convention of the American Psychological Association has shown that loneliness and social isolation are becoming an epidemic, and their effects are more detrimental to public health than obesity.
"Being connected to others socially is widely considered a fundamental human need — crucial to both well-being and survival. Extreme examples show infants in custodial care who lack human contact fail to thrive and often die, and indeed, social isolation or solitary confinement has been used as a form of punishment," said Julianne Holt-Lunstad, Ph.D., a professor of psychology at Brigham Young University. "Yet an increasing portion of the U.S. population now experiences isolation regularly."
This alarming trend is expected to grow in light of the latest census results, which show over a quarter of the U.S. population living alone and over half unmarried, with marriage rates and the number of children continuing to decline. Dr. Holt-Lunstad notes that many nations around the world are calling this a "loneliness epidemic," and turning their focus toward developing resources on how to combat this threat to public health.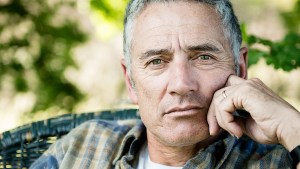 Read more:
Middle-aged, male and lonely: 4 things men can do to feel less alone
The UK has been the first country to address the loneliness epidemic robustly, with Age UK starting programs to combat social isolation and training fire brigades to recognize signs of loneliness and isolation in homes they visit. Open Age is another charity focusing on loneliness reduction by running 400 activities each week in central London — from sewing circles to computer classes. The Silver Line Helpline has been established to give senior citizens in the grip of loneliness 24/7 access to a friendly voice at the other end of the line, a concept that has been mirrored stateside by the Friendship Line in San Francisco.
A novel solution that has cropped up recently in the U.S. is allowing college students to live rent-free in nursing homes, which has the dual benefit of easing the student-loan burden on the students and easing the burden of loneliness on the patients. In fact, studies have shown cross-generation interaction to be one of the most effective ways to combat loneliness. This is just one statistic driving a new program for at-risk high schoolers in New York City, which trains the teenagers to care for geriatric patients and allows them to earn nurse assistant certification by the time they graduate.
While loneliness might be hitting the elderly the hardest, it's not hitting them exclusively. It's gaining recognition as the biggest health threat to middle-aged men and a major risk factor for millenials. It seems that very few of us are immune to the epidemic of loneliness, and government-sponsored programs can only go so far. So how can we address is in our own lives, on our own time?
The most important step is to prioritize face-to-face time with friends. This in-person interaction is vital both for maintaining friendships and for safeguarding our mental health. So stop considering poker nights or girls' nights an indulgence — they're absolutely essential for your health.
Read more:
Wailing of lonely elderly couple brings police and pasta
It's also important to step away from social media which can, ironically, increase feelings of isolation and depression. Making time for friends and strangers in real life is the surest bet to mitigate loneliness, but there are other ways to fight it as well.
One woman found that volunteering to aid others helped her battle loneliness after her divorce. Indeed, researchers have found that establishing a nurturing relationship, with a person or even a pet, can significantly decrease feelings of loneliness. But if your time is limited and your options few, even the simple act of making a phone call or talking to a stranger can help yourself and the person you talk with feel more connected and less isolated.
And don't forget to get your kids involved — teaching them now about the importance of real life social connection and cross-generational interaction could have a protective effect on their mental health for the rest of their life. When it comes to fighting the loneliness epidemic, the key is to remember that we're all in this together.