She had a way with words that made everyone listen to what she had to say.
You can get Aleteia inspiration and news in your inbox. Our specially curated newsletter is sent each morning. The best part? It's free.
Sign up here
It has been one year since Mother Teresa was officially canonized a saint, and her wisdom never gets old. Her deep prayer life made her a conduit of heavenly graces and her words seemed to always get right at the core of an issue.
During this time when we remember her canonization, here are five such enduring quotes that stand out and provide spiritual food to feast on.
"I see somebody dying, I pick him up. I find somebody hungry, I give him food. He can love and be loved. I don't look at his color, I don't look at his religion. I don't look at anything. Every person whether he is Hindu, Muslim or Buddhist, he is my brother, my sister.""Love begins at home, and it is not how much we do, but how much love we put in the action that we do.""Be kind to each other in your homes. Be kind to those who surround you. I prefer that you make mistakes in kindness rather than that you work miracles in unkindness. Often just for one word, one look, one quick action, and darkness fills the heart of the one we love.""One day I met a lady who was dying of cancer in a most terrible condition. And I told her, I say, 'You know, this terrible pain is only the kiss of Jesus — a sign that you have come so close to Jesus on the cross that he can kiss you.' And she joined her hands together and said, 'Mother Teresa, please tell Jesus to stop kissing me.'""We ourselves feel that what we are doing is just a drop in the ocean. But if the drop was not in the ocean, I think the ocean would be less because of the missing drop."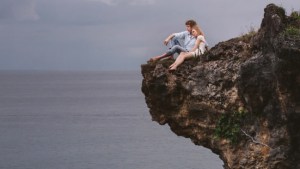 Read more:
Struggling in your marriage? Think of Mother Teresa and don't give up