If you practice this, you can avoid going to war with your spouse.
What can God do in your life with one Bible verse a day?
Subscribe to Aleteia's new service and bring Scripture into your morning:
Just one verse each day.
Click to bring God's word to your inbox
"Marriage is an adventure, like going to war." – G.K. Chesterton
When my husband and I were newlyweds, I thought that Chesterton quote was hilarious. I wanted to put it on our wedding programs or have it painted in our living room or something — it was so clever! So funny! So true!
Ah, the innocence of youth. Over the years I've come to realize that sometimes this quote is funny and true, and sometimes it's just true. Every once in a while, though, it's the only truth — all of it, the whole truth of what your marriage has become — boiled down to a glib pull-quote you used to think was funny.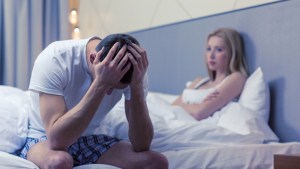 Read more:
Financial problems don't have to destroy your marriage: How one couple survived
Last month, the Washington Post reported on a researcher at Florida State University who has spent two decades studying the effect of petitionary prayer in relationships. Frank Fincham wanted to know if daily prayer focused specifically on requesting divine love, well-being, and blessings for one's partner has any objective, measurable benefit in relationships. He studied a variety of couples ranging from young, unmarried, mostly white college students in exclusive relationships to older African-American couples who've been married for many years, and the answer he's found is yes — this type of prayer has a big impact on relationships.
To be confident that their findings would be accurate, researchers carefully designed experiments by randomly assigning their participants to treatment and control groups. Differences between the two groups could thereby be attributed to the effects of partner-focused prayer rather than to other factors. The control groups engaged in other activities that could theoretically improve relationships, such as self-focused prayer, self-help books, marriage enrichment programs and positive social interactions with one's partner. Compared to these control groups, those who prayed for their partners consistently saw the greatest positive impact on their relationship.
Fincham went to great lengths the avoid a common pitfall in social science research, the bias of self-reporting. Anyone with a strong enough belief system to pray daily is unlikely to report that prayer doesn't work, so he included third-party observers who monitored the behavior of participants before and after testing to control for that. Their observations confirmed the study results — the couples in the prayer groups experienced better outcomes, with positive benefits experienced and observed in both the person praying and the person being prayed for.
These benefits included things like a stronger commitment to better physical health, but one in particular caught my eye. Partner-focused prayer led couples to report greater satisfaction with sacrifices made on each other's behalf, in contrast to the control groups, who reported higher levels of resentment toward their partner.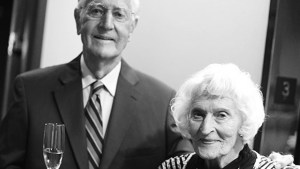 Read more:
Long marriage, beautiful life
Marriage is kind of like going to war. No matter how compatible, how prepared, how privileged, couples are going to face a lifetime of struggles. That's because life itself is a struggle, and in a marriage you shoulder each other's burdens as well as your own. Add kids into the mix and those struggles multiply exponentially.
The real danger in a marriage is when you stop fighting the war together and start fighting each other. When the marriage itself becomes a war, it's no longer an adventure. It's a pitched battle for self-preservation, and in the end everyone loses.
Fincham's control groups focused on the self, not the spouse. It's no wonder they didn't experience benefits — when you focus on what you're giving, doing, and sacrificing in a marriage instead of why and who you're doing it for, the resentment can be overwhelming.
That's why petitionary prayer has a measurable impact on marriages. It's a daily habit of re-orienting yourself to be on your spouse's side. It's a reminder, to your spouse and yourself, that you're in this together, and that you will work for the benefit of each other — even when it costs you something personally. Especially when it costs you something personally. In the end, that's what marriage is all about.