Excerpts from 'Politics and Society,' a new book-length interview with the Holy Father.
What can God do in your life with one Bible verse a day?
Subscribe to Aleteia's new service and bring Scripture into your morning:
Just one verse each day.
Click to bring God's word to your inbox
Here is another selection of excerpts from Politics and Society, a new book-length interview with Pope Francis, in which the pope deals with some of the hot-button issues of our day.
Pope Francis sat down for 20 conversations with French journalist Dominique Wolton for a book-length interview that will be released in French on Wednesday. The 432-page volume is titled Politique et société: un dialogue inédit, or Politics and Society: Conversations with Dominique Wolton.
Wolton conducted the interview sessions over the span of two years, the first time that the pope has given such a lengthy amount of time to a project like this.
Wolton is a sociologist and the director of France's National Institute of Communication Science (l'Institut des sciences de la communication), known for a book-length interview with the former archbishop of Paris, Jean-Marie Lustiger.
The French periodical Le Figaro has published some excerpts of the book; Aleteia offers you a provisional translation of some of these.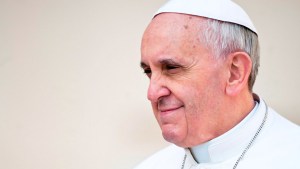 Read more:
Pope Francis on celibacy, child abusers, same-sex unions, secularism, and traditionalists
Read more:Excerpts on migration and refugees, and European and Argentinean identity, including his explanation for why "we are all migrants."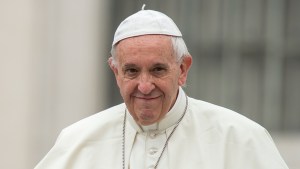 Read more:
Pope Francis: "Rigidity scares me"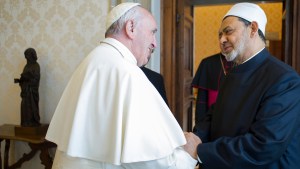 Read more:
Pope Francis: Historical-critical study of Quran would be helpful
~
What role do women have your life?
Personally, I thank God for having known genuine women in my life. My two grandmothers were very different, but both of them were the real deal. They were women who worked, who were courageous, who spent time with their grandchildren … Always with this feminine touch … Then, there's my mother. My mother … I saw a mother who suffered, when after her last delivery — she gave birth five times — she got an infection that left her unable to walk for a year. I saw her suffer, and I was able to see how she fixed things so as to waste nothing. My father had a good job — he was an accountant — but his salary would barely get us to the end of the month. And I was able to see how she dealt with problems, one after another … She was a woman, a mother.
Then, there are my sisters … For a man it is important, it's very important, to have sisters. Then, there were female friends during adolescence, my "girlfriends." … Having always had relationships with women has enriched me. Even in adulthood, I've learned that women see things differently than men. For this reason, before making a decision or when facing a problem, it's important to listen to both.
A woman taught me to reflect on politics. She was a communist.
Are there women who have had an important impact on your life, after your childhood and adolescence?
— Yes. There was one who taught me to reflect on politics. She was a communist.
Is she still alive?
— No. … During the dictatorship she was … assassinated. She was captured in a group with two French sisters; they were together. She was a chemist, in charge of the department where I worked, in the food science lab. She was a communist from Paraguay, from the Febrerist party, as they call it there. I remember that she had me read the death sentence of the Rosenbergs. She led me to discover what was behind that sentence. She gave me books — all of them communist — but she taught me how to reflect about politics. I owe a lot to that woman.
What was her name?
— Esther Balestrino De Careaga.
Nothing scares me.
Do your Latin American origins and your Jesuit formation enable you to experience things differently?
— An example comes to mind, but I don't know how to express it: I am free. I feel free. This doesn't mean that I do whatever I want, no. But I don't feel like a prisoner, in a cage. In a cage, here, in the Vatican, yes, but not spiritually. I'm not sure that's what it is. Nothing scares me. Perhaps it's irresponsibility or immaturity!
Or both!
— Yes, both. We do what we can, we deal with things as they come, we avoid doing things, some things work, others don't … It could be superficiality; I don't know. I don't know what to call it. I feel like a fish in the water.
I went to therapy with a Jewish psychoanalyst
— At one stage in my life, I needed to go to therapy. I went to a Jewish psychoanalyst. For six months, I went once a week, to clarify some things. She was very good. Very professional, as a doctor and as a psychoanalyst, and she always kept to her realm. One day, when she was about to die, she called me. Not to receive the sacraments, since she was Jewish, but to engage in a spiritual dialogue. She was a very good person. For six months, she helped me a lot. At that time, I was 42.